MY NEW BEST FRIEND IS A CUTE LITTLE BLUE ENVELOPE SITTING ON MY IPHONE SCREEN.

I have a tendency to get obsessed with the little things, those secret tricks and tools I can use to better organize my life without thought. Because I've got other things to spend my time thinking about, like where I can find the best ceviche in Los Angeles (feel free to clue me in in the comments). Nothing makes me happier than user-friendly simplicity.
When our new Marketing Director Meghan came on board, she asked if any of us had ever used Inbox by Gmail, and I was all "No, but what's the big deal?" Beyond dubious. We've all got our organizational techniques, and I loved my Gmail labels. We're also all creatures of habit.
But here's the thing:
Inbox by Gmail is a really, mind-blowingly big deal.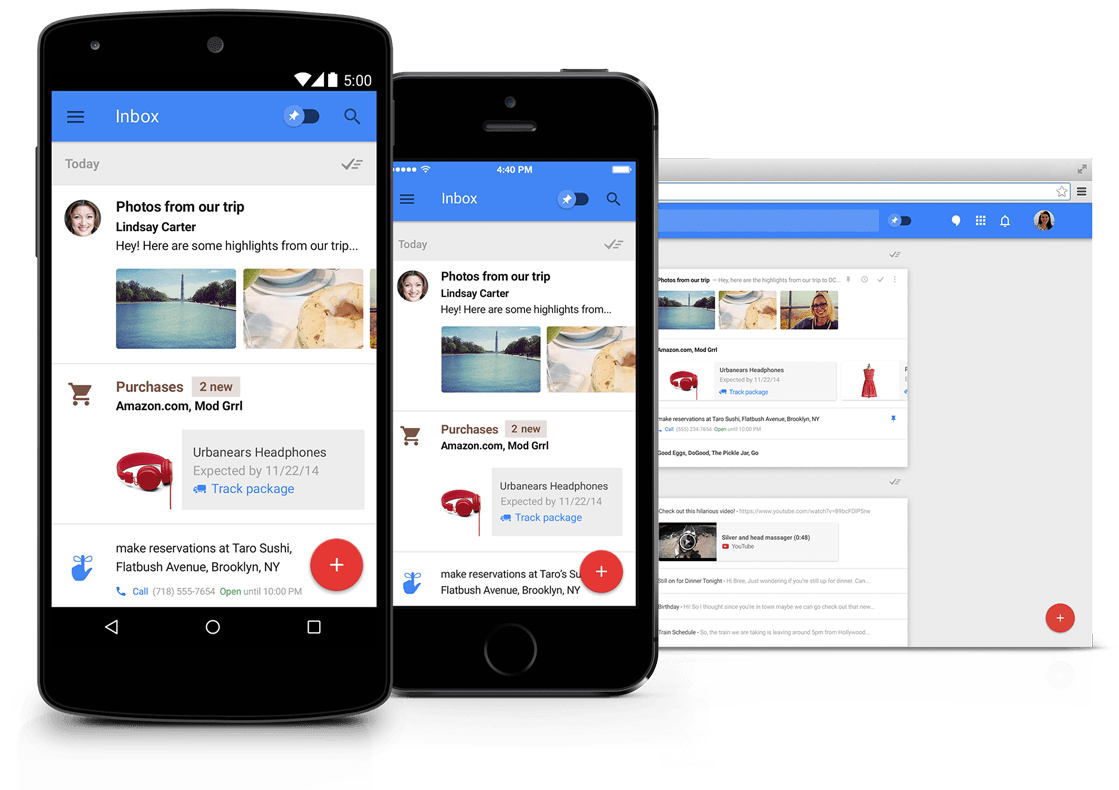 Basically, activating Inbox turns your account into this magical, hybrid system where to-do lists meet inflowing emails. You spend a few minutes setting your account up, and suddenly your life is organized, spreading out before you in a series of checks and "remind me laters," and it's like your daily stress drops from level 5 to level 2 (cause, come on, we're still dealing with obnoxious coworkers), and when you walk out of the office at 5pm you do it with complete confidence that all the emails you need to answer first thing tomorrow will be there at the top of your inbox, waiting patiently—
Sorry, let me take a breath.
I now set reminders on all my emails with our writers to have those messages reappear at the top of my inbox the day of their deadlines. When I have a meeting with our graphic designer, our last email with all the attached assets pops up 30 minutes beforehand. When I need to follow up with one of our upcoming Contessas about her interview questions? There's a reminder for that, too. And then check, check, check those emails get archived as soon as I'm done, freeing up my inbox and my brain.
But my favorite feature? When you're on the move, the app scans your new messages and suggests canned responses that feel perfectly natural, things like "I'm not sure but I'll check with her!" or "Sorry, I don't have it."
To get started, you'll need to first download the Inbox by Gmail app, then finish setting up the desktop version. Other than that it's pretty simple, and I have a feeling you're about to spend an afternoon nerding out about your newfound email productivity. Get it.
* * *
Do you have any other secret game-changing apps? And seriously, though, where do I find that ceviche?