Melanie Ryan on Starting an Innovative Design Firm from Scratch
What does Melanie Ryan do? That's a question that we should be able to answer in a couple of sentences after conducting an entire interview, but honestly? We can't. Because the shortest answer is: kind of everything. Mostly, Melanie Ryan does exactly what she wants to do, and that, to us, is the best career approach ever.
We met Melanie because she's a master at forging connections. She came to CC's first live event, then met a couple members of our team later that week for coffee. Melanie is really good at making coffee dates. It was there that we got down to business, and she explained her career path and company, OPEN for humans.
Her work lands somewhere in the intersection of design, art and architecture, and experience. She works with brands and companies (including a recent olfactory project with a perfumery) to make spaces significant. They mean something, forcing you to think and interact. They're the sorts of spaces that make you go: Ahh. Or maybe: Woah.
Today, she explains her own passion for the work she does, and the way she translated an art background and passion for interacting with people into a full-time business.
Her Starting Point
Tell us about your formal path of study. You went to art school but then dropped out to pursue a degree in Environmental Studies with a focus on design. What made you make the switch? And what did you learn during your studies that contributed to your current career path?
At the time, I wasn't aware of the type of work possible to achieve as an artist or creative. It was important to me to be taken seriously and prove myself. I felt that art school lacked the business/entrepreneurial/marketing courses that would allow me to take better control of my work and manage my path. It's a matter of being both left- and right-brained.
I took some time off in-between and felt conflicted. I've always found clarity in nature, and the timing was that environmental technology and green methods were gaining a lot of attention and gaining a lot of buzz. I enrolled at Rollins College, a liberal arts school located near Orlando, Florida. There I made my focus the design aspect of hospitality, especially after I studied sustainable hotels in Costa Rica through a semester abroad program.
What were some of your very first jobs or gigs after college? What did you learn from them that you couldn't get from formal education?
So many jobs. Ha!
By process of elimination, I figured out what I didn't like in my twenties. During my last year of college, I worked at a wine bar where I learned everything I know about wine and mirco-brews and indie music to this day. I had an internship at an engineering firm, worked retail at a modern furniture store, scenic design for a theme park, and sold ad space for an art magazine. All of these roles were connected—all were orbiting around design and gave me the most random but necessary experience to expand on knowing a little about a lot of things.
Before starting OPEN for humans, you worked in art galleries and as a brand strategist. What about those roles that interested you? What do you think they have in common?
I was working in the art and design realm—promoting other artists and designers, indirectly still creating through event coordinating, branding and account cultivation. This allowed me to connect with developers and form relationships to curate corporate art programs and grand opening events. An opportunity to work at a creative agency that specialized in working with high-design services such as architecture firms and custom home builders presented itself, and I gained a valuable mentor in the process. All these [roles] needed a certain aesthetic and presence to make decisions with conviction.
What made you decide to make the move from Orlando to L.A.?
After college, it was the recession, everyone was paranoid so a big move wasn't in the cards yet. I was making progress professionally, but something was missing. I felt a little adrift, unsure of my next step.
My partner (boyfriend) was offered a position at WATG, an architectural firm based in Orange County, and he asked me to go with him...this was a little bit of a surprise as we'd only been dating about six months. (Side note: I made the first move and cold called him, per another client's recommendation that a single architect was living in my building).
Nevertheless, I agreed, and four years later here we are, working together in design. I chose the Arts District of downtown LA because it reminded me of my homeland and Wynwood in Miami, which has always been a major source of inspiration.
In California, I pursued a marketing role in modern design for a residential developer. That's when I started working with my partner and moonlighting on other design packages. We submitted for calls for design competitions and tactical urbanism projects and utilized those contacts I made through working for the developers. Because of association, they took me seriously.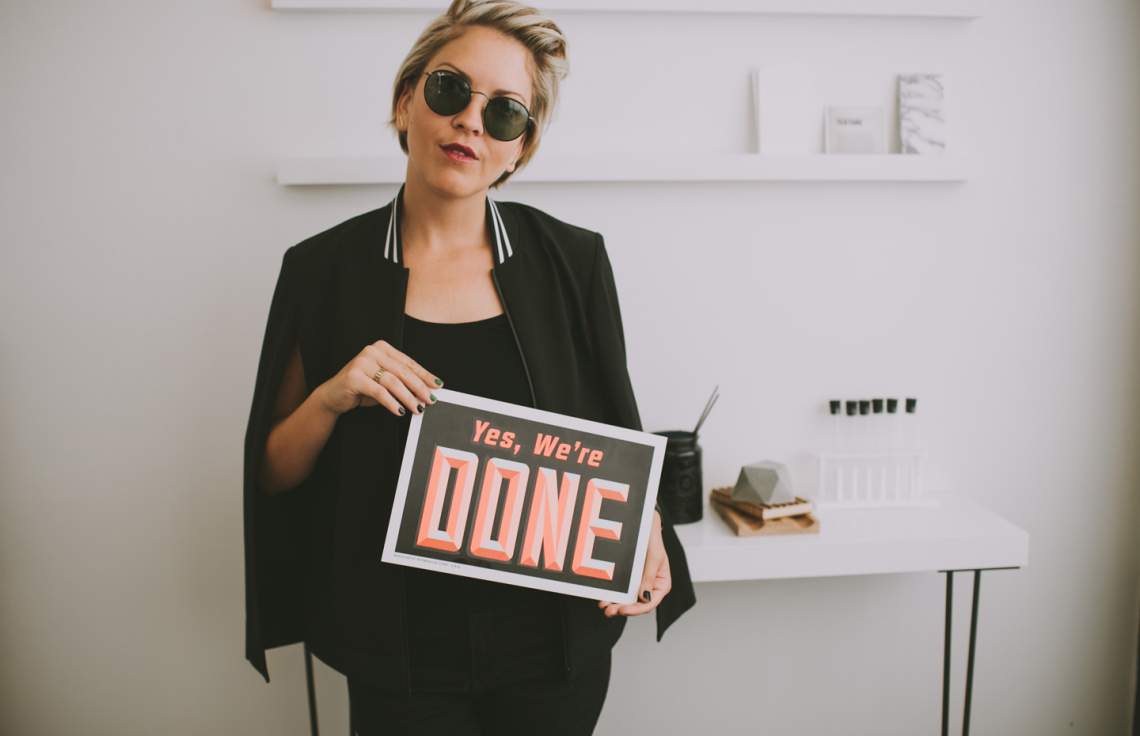 Her Big Break
Your studio, OPEN for humans, centers on "experiential design." To be honest, we didn't totally get what that was until we met you. How would you explain it to someone unfamiliar with your work—let's say, your aunt at Thanksgiving dinner?
We design eye-catching art installations and architectural interventions for public or private spaces. Think anything structural or spatially interactive. You know the parking structure in Miami, off Lincoln Rd called 1111, designed by Herzog & De Meuron? They took something mundane and typically an eyesore and activated it. It's one of my favorite structures. I was also inspired by the work by Snarkitecture as well, and how they applied architectural principles into other products and spaces.
Additionally, we still do design for entrepreneurs and creative brands opening their first brick and mortar or pop-up. It's an opportunity to develop brand standards and set the tone. Depending on the right fit, I focus on a product or service that can become a sensory experience. Examples: a modern perfumery, tasting room for a winery or tea house, or an optical installation for an eyewear brand. Mainly, we design for the things we already like.
What have been some of your projects so far? Why? What would be your next "dream" project?
Speaking of, we have a modern perfumery opening up this month. The store acts as more of an art installation in itself to also hang out in, test new fragrance, and that happens to be a retail space.
A dream project is a type of project that calls for clever design, collaborating with hotels, retail, creative brands and other designers that speak your language. I believe in playing nice in the sandbox—we're new here (in LA), yet I'm not new to the process. Often cliques in any industry never get anyone higher than the same level.
Dream project, I'm going to go big here and say it would be a collaboration with one of my design idols: a set design with Jessica Walsh, an ephemeral installation with Sebastian Errazuriz, a bar for Anthony Bourdain, or a public park project with Amanda Burden.
You refer to your "Califloridian" design sensibilities on your site. How would you define that, and what unique value does it bring to your work?
We've been here in LA for just over a year. I grew up inspired by the Art Deco architecture, contemporary art scene and South American influence from Miami. Not to mention the variety of natural landscape throughout—swamps, mangrove marshes, springs, and reefs. I bring that eclectic touch that Florida is known for [to my work] in the best kind of way. I embrace the strange. LA is in a great creative cycle, and it offers endless inspiration for whatever mood I'm in. Perfection is so boring.
Tell us what a typical day looks like for you. You work for yourself so it's obviously much more fluid than your usual desk job, but can you give our readers an idea of how you make a schedule for yourself?
I spend the beginning of my day going over my categorized lists and time-blocking (something I'm working on improving). I schedule time to review screenshots I've made on the go on my phone over the weekend, and follow up while they're fresh on my mind. It's important to schedule, within all this scheduling, some flex time for things to happen more organically. It prevents burnout.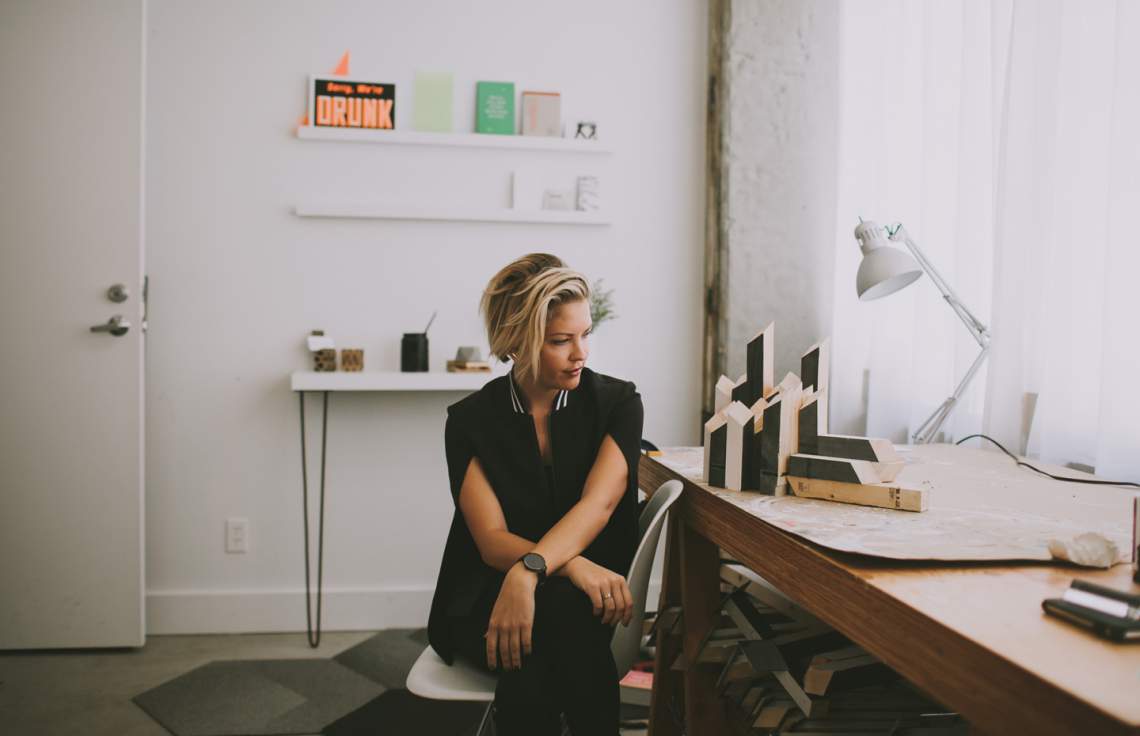 Her Perspective
We met you because, honestly, you're a champ at networking [we met Melanie at our first CC event, then caught her for coffee the next week]. What's your best piece of networking advice for someone who's trying to get their foot in the door of an industry?
Make the first move. Personally and professionally.
Every week I schedule a one-on-one with someone new that I follow or interact with online. It could be someone I follow on instagram, someone I email with, or no direct connection I just appreciate their work. We meet for coffee/or other beverage. (If they can't make it last-minute, we have a phone call instead). Human connections are so important even if it does not lead to anything. I always gain something, and I hope they do too. (You guys doubled my quota one week).
Also, I really believe in showing up to events solo. It forces you to talk to other people. Research the guest list, speakers, sponsors ahead of time. Know who you want to introduce yourself to and know a little about them. Keep it short and ask some original not-too-personal to yourself questions.
Be interested, genuinely interested in their work and why.
This is a good one: show up at the bar/restaurant to meet your friend/date early and chat with the bartender and people sitting next to you. Go at off-times/days.
Bottom line to remember: people want to work with competent people and if they meet you and you left with a good feeling, even better.
Prime example: I showed up to a meeting early at Blacktop Coffee last week, the taco truck was there, I chatted with the girl taking the orders, complimented her sunglasses, and she told me they were from a sample sale by a new eyewear brand I haven't heard of down the street. So I went, it was in an amazing factory space. I asked the girl ringing up the items what she did there (when she's not doing overseeing a sale) and how she liked it. Turns out she was the Director of PR and gave me her card. I'm working on putting a concept package together for her now.
Did it ever make you nervous to start a company that's outside of normal industry confines? What made it worth it?
Yes and no. I'm not at that point yet, I'm still in the building it part. I can't look back and laugh yet at all the mis-steps and challenges that were all worth it. When I hear people say things like: "Hey, remember when we were working out of that small studio, worked all night without dinner, and had to chase payments?" I'm still not laughing, so I haven't made it yet. In a way, I always felt like I've created past roles for myself with other companies so working for myself as a consultant for great clients and on a creative studio with my partner is true ownership, and in that regard that makes it worth it.
You partner in work is also your partner in life. How do you strike a balance between work and time off? Do you get time off?
My life is blurry between work and time off. When we travel, it's also for research and experiencing other art and design because we love it.
The first year working together was really tough. Like breakdown-tough. I was dependent on him for so many things, and that's a feeling I'm not comfortable with, and I needed to get my own sh*t together.
Our work methods are very different, and when things were a little unstable with landing a new project, emotions were too. Now, we've learned to call it when it's late or one of us is hungry or when a design isn't working, say it in a respectful way. Having someone that is consistent and with a different set of skills is great, for us it's our lifestyle and we both offer and make up for something the other doesn't. Todd is really the best at all the programs we use to render and set up schematic solutions. I pitch the concepts and art direction. As for our time off, it's not a set schedule for a date night, it's setting up coffee for each other in the morning and making too many trips to Home Depot, it's our life right now.
And finally, what do you wake up looking forward to? What's next for your career?
Hiring an intern to go to Home Depot. I'd like to have one to two more clients I work with per project or extended opportunities. As it keeps me sharp and connected with other people.
For our studio, I'm looking forward to a pavilion/installation placed out in nature (perhaps a nature viewing platform) and producing a line of products. Smaller scale. We're working on it.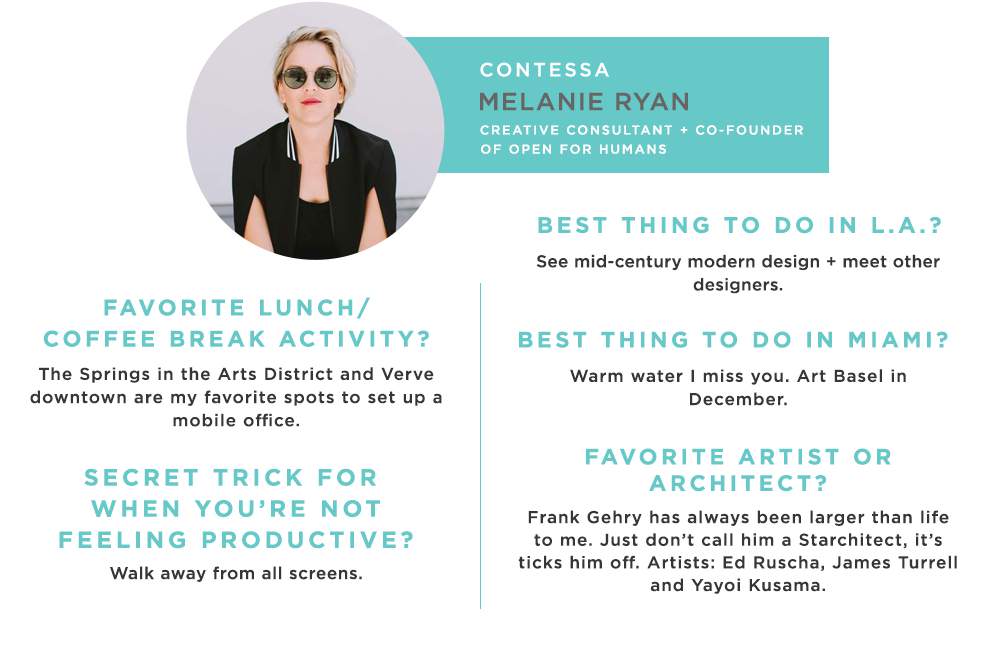 ---