How to Dress for a No-Dress Code Office
Offices are increasingly realizing that your mother's dress code isn't going to cut it for a millennial workforce.
Whether it's because they know we're a more
fashion-focused bunch
or because major corporations need to
bring in perks
comparable to their smaller competitors who also attract top talent, the "no dress code" office is becoming even more prevalent! While seemingly awesome, this scenario requires you using your best judgement when getting dressed, so here's a few tips to keep in mind when navigating this type of office.
Know Your Office Culture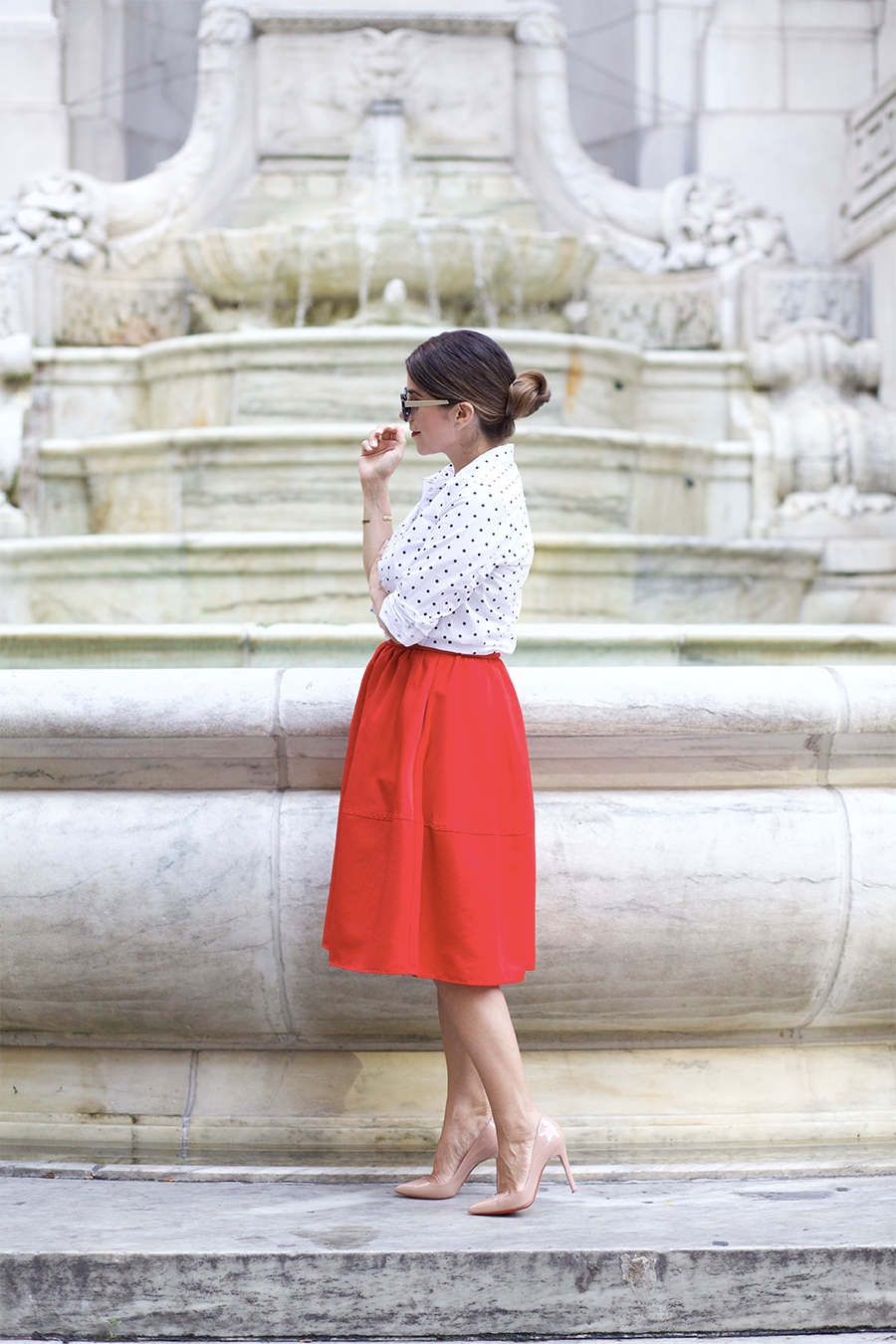 Color's cool in a way that it probably isn't in more traditional work environments, but if you decide to go bold, keep your lines clean. (via The Corporate Catwalk)
There are
major cultural differences
between companies that claim to have no dress code. If your 9-to-5 is a Silicon Valley start up, then you've got a lot more outfit options than the gal whose consulting firm is basically just giving her permission to not wear pantyhose every day. A good barometer is to check in on what your boss is wearing on Monday mornings. That's usually a day where she'll have some sort of meeting with her higher ups, giving you a sense of what's appropriate, but embodies upward mobility potential.
Prioritize Career Over Comfort
Not having a dress code makes it very tempting to reach for an outfit that could do double duty for a cozy Friday night on the couch. Even if you think the office would be just fine seeing you in jeans every day, should you wear jeans every day? When thinking about your day to day work style, it's important to prioritize your career goals over what's comfortable in that moment.

Dress the part of a professional—whatever your industry— and represent yourself as someone who wants to be taken seriously and gain additional responsibility in the company. Unless you've snagged a job a Lululemon (and if you have, girl, I'm jelly and want your discount) hoodies and leggings don't do the job conveying your expertise and professionalism.
Dressed Up Never Goes Wrong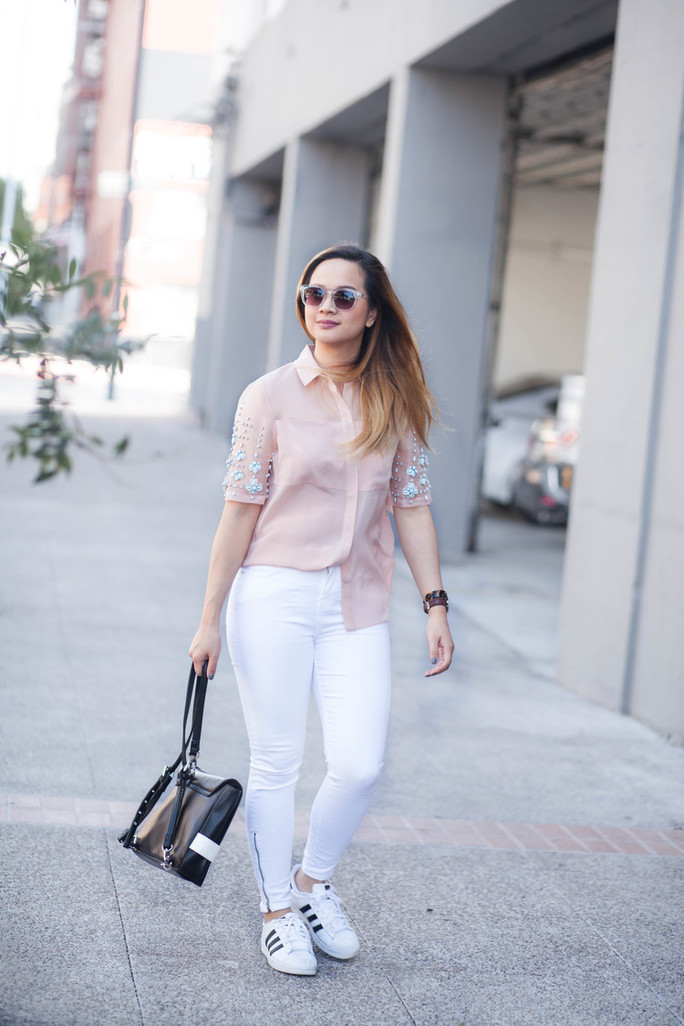 Yes, sneakers may be OK for your office especially when paired with some a classic button-down. But it's best to ask questions first from your mentor, then determine if informal works. (via Cubicle Chic)
Oscar Wilde said it best: "You can never be overdressed or overeducated!" If you're not sure what to wear, err on the side of a little too dressed up. The only time this can work against you is if you're in an extremely casual office. A head to toe suit can come across snooty if the rest of your colleagues are in jeans every day. If the first thing you think about your outfit is the joy of how comfortable it is, then it's probably not right for an office. What do other companies in your industry look like? There is no shortage of fashion inspiration online nowadays so Googling "office look PR firm" returns a million great ideas that you can start applying to your own closet.
Ask Your Mentor
Mastering office wear is a great question to raise with
your mentor
. Getting her perspective on what's the norm for your job category, as well as what level of professional dress it takes to be considered for new opportunities is a great way to navigate workwear when there's no official dress code. Style not really your mentor's strong suit? There's likely someone in the office whose work look you admire, and (great news!) you can take a cue from her without even having to ask and by keeping an eye out on how she changes up her look throughout the week. (Though, bonus points if you compliment her fab flats and trade notes!)
At the end of the day, the best way to dress for your office is to dress for your day. Big meetings? Amp it up to full boss lady status and be sure you have a sharp jacket on hand. Stuck behind the computer sorting your expense report? Then maybe it's a ponte stretch pants and sweater sort of day. Bottom line - today's "no dress code" offers a lot of flexibility and can work in your favor if you still keep big picture career goals in mind!
Do you work in an office with no dress code? How do you navigate your workwear choices?