HAVE YOU EVER WONDERED WHAT THAT DREAM JOB YOU SO DESPERATELY WANT IS REALLY LIKE?

I moved to Los Angeles at 23 with no job, no friends and scattered work experience. I remember being so desperate to get my foot in the door…ANYWHERE! I wanted so badly to have a salaried job and as shallow as it sounds, I couldn't wait to change my LinkedIn title to something impressive (bye bye "server/catering assistant"). At that time, all I wanted was to be given a shot at an entry-level job.
So I hustled hard on LinkedIn, sending messages to anybody who worked in an industry that I admired. I got several interviews this way and after weeks of persistence, I got an internship at an event marketing company that I was OBSESSED with. Seriously, obsessed. Thank god I got it, because I'd already decided that I didn't want to work anywhere else. I just had a feeling that it was where I was supposed to be.
On my first day, they were having an "end of summer" margarita mixer party. While everyone else was getting tipsy, I worked the party—talking to the execs about my passion for the biz and playing up my strengths. The following Monday I was called up to the CEO's office for an impromptu interview. They'd been impressed with my tenacity and decided to create a position for me as the "Executive Assistant." PHEW! I hadn't exactly figured out how I was going to support myself on an intern's (free) salary.
Within 5 months I was promoted and was producing big budget events for high profile brands. I traveled up to 50% of the time and got to work alongside athletes, artists, editors and executives. The perks were unbelievable. I was backstage at action sports events and music festivals and we were always invited to incredible after-parties. In addition, our company's LA offices were beautiful. We brewed our own beer (our brainstorms were 'beerstorms'), managed our own schedules and often got to work from home.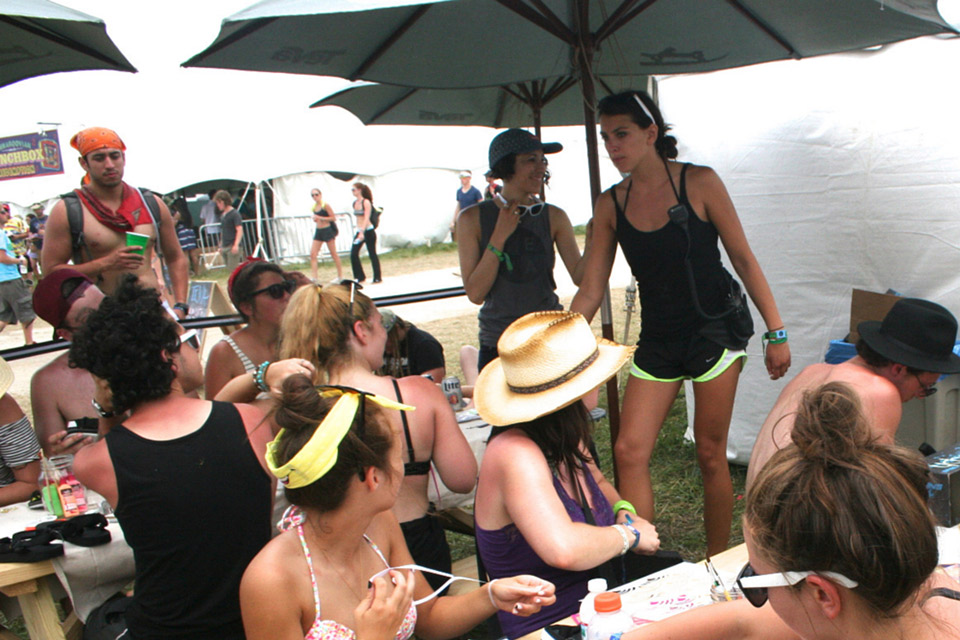 After becoming a producer, I got to work alongside girls my age that quickly became my best friends. Every time we traveled, we would travel in one big gaggle of girls. Although the work itself was exhausting, we had each other and we would always find time for a little adventure (even if it meant going out on 1 hour of sleep).
I'll pause for a minute. This probably still sounds like the dream job. Right? Well, in many ways it was, and continues to be for a lot of my friends.
Unfortunately, the exhaustion started to take its toll on me. At one point, we worked 20-hour days for 8 days straight, while sharing a small room between 4 of us. Even though event days were hard for us all, no one complained because there was always something else to worry about. Stormy weather, unreliable staff, faulty technology, missing shipments, power outages—you name it! There are a lot of variables to manage within a short period of time, and you better smile and keep your head on straight if you want everything to go smoothly.
These were the non-glamorous parts of my "glamorous" job.
Even though I tried to be as tough as the other girls, I was getting really anxious before each event. From set up to tear down, there was rarely time to get a real meal (I totally lived on KIND bars) and my stomach problems started getting worse. I couldn't sleep on the road and I was developing insomnia as well. These were the non-glamorous parts of my "glamorous" job.
With me constantly gone, my boyfriend and I were fighting a lot more and I felt like there was never time to talk to my friends in Oregon or call my parents. I was working so many long days in a row that I would forget birthdays, and even forgot Mother's day! Because I was so preoccupied, I couldn't keep up with my personal life and my work-life became my life.
In addition, although I was gaining valuable work experience, I yearned to be a part of the "bigger picture." I wanted to learn about the greater marketing mix from the brand perspective—beyond just events. It occurred to me that if I stayed in this niche industry much longer, I could be limiting my skillset and my long-term career goals.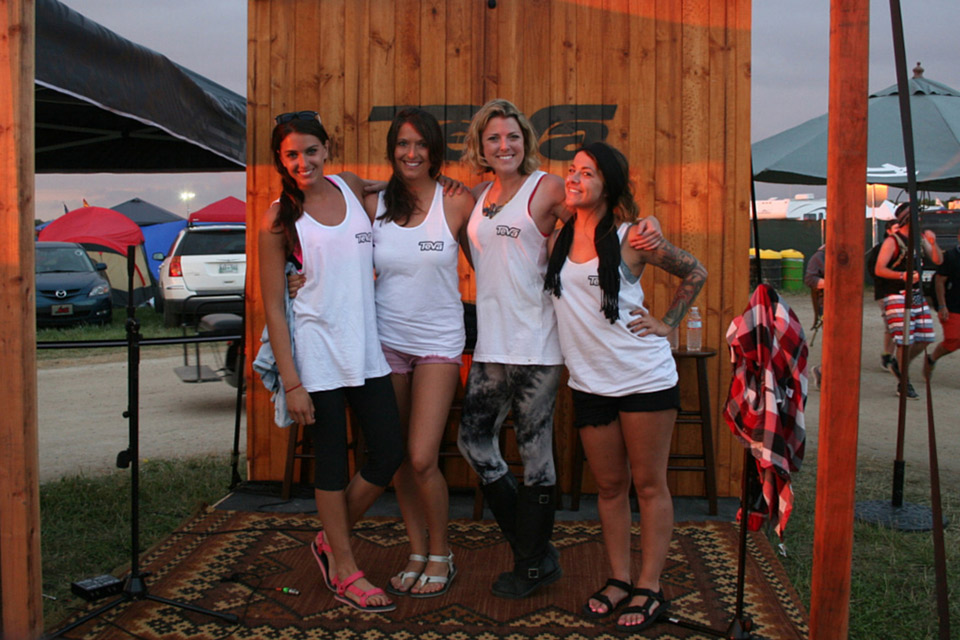 The actual decision to quit came while onsite at Bonnaroo Music Festival. The event activations I produced were a huge success and my clients were thrilled—but I wore myself to the ground in the process. After calling my boyfriend and sobbing for the 50th time, he begged me to quit. He said he couldn't stand to listen to me sounding so sad anymore. Although I hadn't been ready to face it, I knew that he was right. I realized that I was no longer happy in my job and it was time to move on.
It's been almost two months since I quit and I don't have an ounce of regret.
Although it didn't turn out to be my dream job, I will forever cherish the lessons and experiences that I took away from it. I evolved as a person, was inspired by my coworkers and did things I never would've imagined doing. Scaling a 20-foot building to hang a banner? Building a 2-story structure out of truss? No. So not me.
I realized that I was no longer happy in my job and it was time to move on.
The lesson in all of this? It's great to land a cool job or have lots of perks, but it's better to love the job itself. Being able to make that distinction will allow you to remain happy and balanced in all areas of your life.
I was so desperate to get that first job because it seemed so "cool" that I was ready to work for free (although I realize there aren't always other options for entry-level millennials). Now I'm being particularly choosy and deliberate in my search. I've learned a lot about who I am, what I'm good at and exactly what I don't want to do. When job searching, I'm not only focusing on the perks that a company offers or the reputation of their brand; I'm examining the "responsibilities" of the job. I want to know what I'm getting into each day so that I can be sure it will be a good match.