Companies With The Best Perks For Women: Chicago, IL
CHICAGO ISN'T JUST ANOTHER BIG CITY. THE MIDWEST TOWN, KNOWN FOR ITS ARCHITECTURE AND DEEP DISH PIZZA, ALSO VALUES COMMUNITY AND WORK-LIFE BALANCE.
In the Midwest, when people talk about the "big city", they're not referring to New York or LA—it's Chicago.
But, thinking of Chicago as just another big city is a big mistake. As the sun rises over Lake Michigan and hits the tallest and most architecturally significant skyline in the country, the city both charms you and shows you her strength.
The first modern skyscrapers—and some of the tallest in the world—reside in the Windy City, along with 18 movable bridges that connect the streets over the Chicago River. The vast amount of public parks house world-class museums for art, history, and science; outdoor art exhibits (Cloud Gate AKA The Bean); and the sight of Obama's 2008 Presidential acceptance speech (Grant Park). An 18-mile Lakefront Trail where residents and visitors like to walk, run, bike, and swim begins south at Jackson Park and runs all the way north through Grant Park, Navy Pier, and Lincoln Park to Montrose Beach, Dunes and Sanctuary.
There is no lack of outdoor activities in the warmer months, but fair warning: the Polar Vortex hits this city hard (see: Frozen Lake Michigan). Cautionary tale: frostbite is a real thing and has happened to some dear Chicagoans I know and love. You have been warned.
THE SECOND CITY
Residents know that Chicago is second to none, and its annoying nickname—from a 1950's New Yorker article—is now only used by the famous comedy troupe that boasts alumni like Tina Fey, Amy Poehler, Stephen Colbert, and Joan Rivers.
As a big city, the stats are rather impressive. Chicago is a key player in the financial markets (second only to NY) and is the third largest city economically and population-wise in the US. It is home to over 30 Fortune 500 companies and over 80 colleges and universities. The metropolitan area has the most diverse economy in the US and the options are endless for career choices and advancement. Major industries include: printing, publishing, advertising, retail, manufacturing, health services, food, and conventions (McCormick Place is the largest in the US).
Most importantly, quality of life and work-life balance is not an afterthought here. People take the time to meet their neighbors, grab a meal after work in Greektown, and catch a ballgame at Wrigley Field. Maybe the residents are happy because their cost of living is lower than many other big cities. Or perhaps it's the affordable rent and real estate prices?
TOP FIVE CHICAGO COMPANIES
A city with so much variety, history, and Midwest sensibility is bound to contain a diverse group of companies that have amazing perks for women. Here are the top five companies that were a step above the rest in Chicago, Illinois: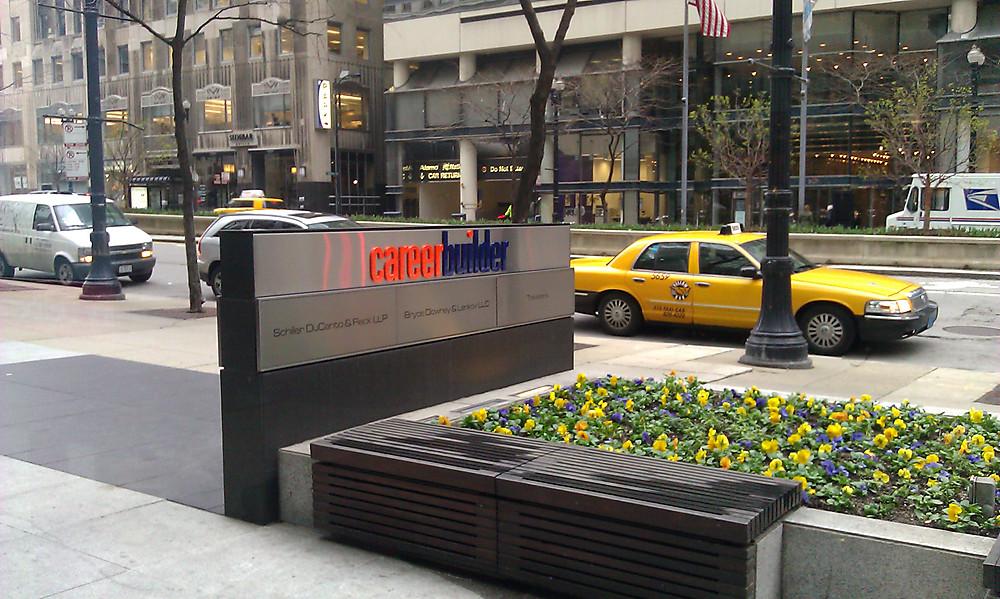 Photo: Glassdoor
Is it surprising that one of Chicago's best employers is a site designed to help you find the perfect job? Maybe not, but VP of HR at CareerBuilder told Crain's that they stress autonomy, trust, and transparency in their sales team because they're not looking for "cookie cutter" approaches. Respecting their employees to grow their business is good for business overall. Employees agree with this idea and talk a lot on Glassdoor.com about the great work culture, opportunities for growth, and the ability to learn new skills. 93% approve of the CEO and over 80% would recommend the company to a friend.
Perks include: employee learning and development courses, educational reimbursement of $5,000 for undergrad and $10,000 for an MBA, comprehensive health coverage with a $400 wellness reimbursement, flexible work hours, summer hours, paid relocation costs, company paid trips for top performers, and, of course, a foosball table and DirecTV in the break room.
CAREERBUILDER EMPLOYEE ON GLASSDOOR: The people I work with come from a diverse background. I'm constantly challenged and rewarded when I do well. Careerbuilder has a great PTO policy which allows for a great work life balance.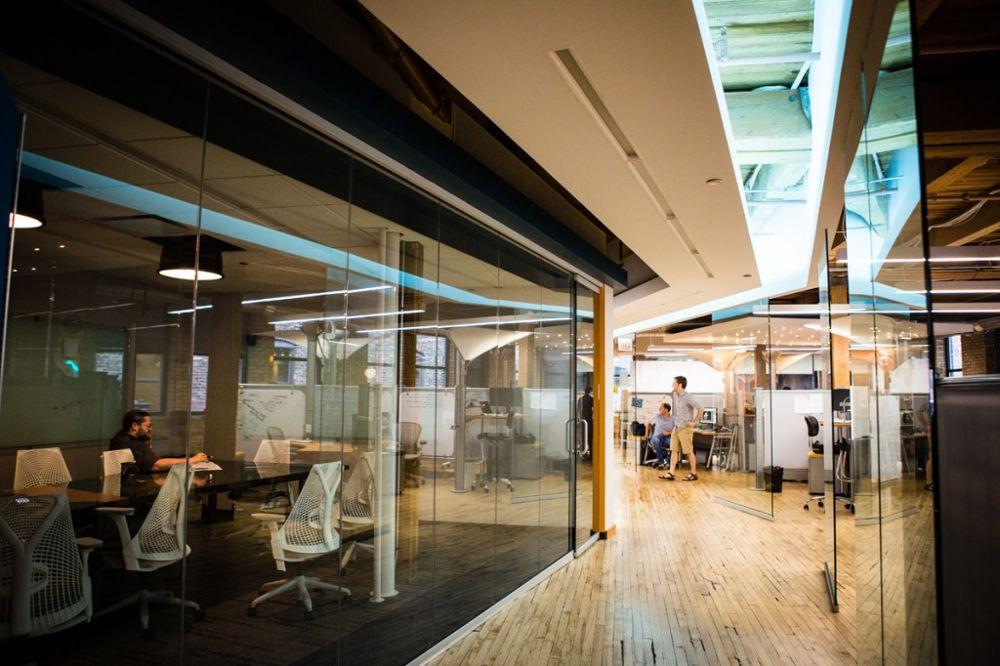 Photo: Glassdoor
Rated #1 Best Place to Work by Ad Age and Crain's lists, Centro, LLC, a digital media software and service company (advertising technology), shows up on multiple other lists too, like "most satisfied employees" and "coolest places to work." Founder, Shawn Riegsecker, wanted a company that focused on character first, then skills; not MBAs and Ivy Leagues. The scariest thing he could imagine is a team where people lost enthusiasm after six months. Centro almost throws the kitchen sink at this potential problem—they offer tuition reimbursement, career education and personal development, along with a plethora of other benefits to keep their employees engaged.
It's hard to burn out with three weeks vacation, 10 personal days, 12 paid holidays and an additional three-week sabbatical every four years. Moms and dads rejoice: there's also 12 weeks paid maternity leave, adoption assistance, certified coaching for working parents and a network of babysitters and support groups.
Get healthy with daily fresh fruit deliveries, yoga classes, healthy snack bars, and an on-site nutritionist, plus a weight watchers program and a farmer's market. This list of perks could go on forever, but you have better things to do—like apply for a job here or in one of their other offices around the US.
CENTRO EMPLOYEE ON GLASSDOOR: Working at Centro is inspiring every day and full of surprises including perks beyond anyone's imagination such as a dream program, yoga on site, leadership training, management workshops, save the world volunteer days, employee recognition (raving fans), great benefits and vacation as well as countless other perks.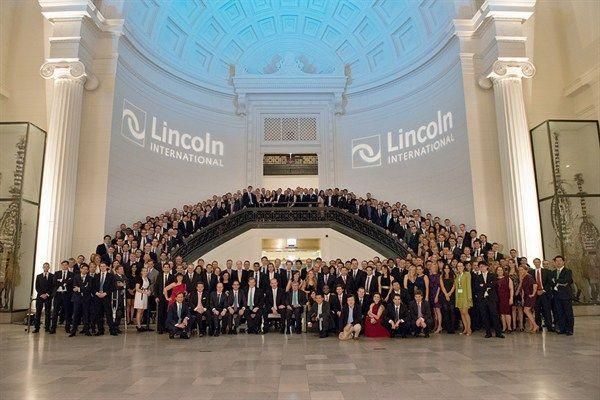 Photo: Glassdoor
As a major financial center, there is no lack of major players in Chicago—like Morningstar, Ernst & Young, Thomson Reuters and PWC. The winner of Investment Bank of the Year in 2014, Lincoln International specializes in mid-market mergers & acquisitions, debt and restructuring advisory, valuations and fairness opinions. Although M&A was down in 2013, the company outperformed their previous year and is expanding internationally at a rapid rate.
What stands out about Lincoln International on Glassdoor is a 100% approval of the CEO and a 4.7 out of 5 rating, with generally happy employee reviews. Investment banking work can be grueling, stressful and requires long hours, so office culture and management attitudes make a huge difference in job satisfaction. The employees talk about being well-compensated with competitive salaries, having a collegial environment in an otherwise cutthroat industry, having family-friendly hours whenever possible and being offered meaningful mentorship programs for career advancement.
Because they are an international company, there is also reportedly a work-abroad program that could place you in one of their international offices for 3-6 months. Locally, the company also participates in community service and volunteering programs.
If you are ambitious and enjoy an entrepreneurial environment with a dedicated team, this might be the place for you.
LINCOLN INTERNATIONAL EMPLOYEE ON GLASSDOOR: Senior management genuinely cares about your personal development. Lincoln provides its junior bankers an ample and diverse set of deal experiences, allowing you to work on engagements from start to finish. For an investment bank, Lincoln respects work / life balance as much as possible given the demands of client service.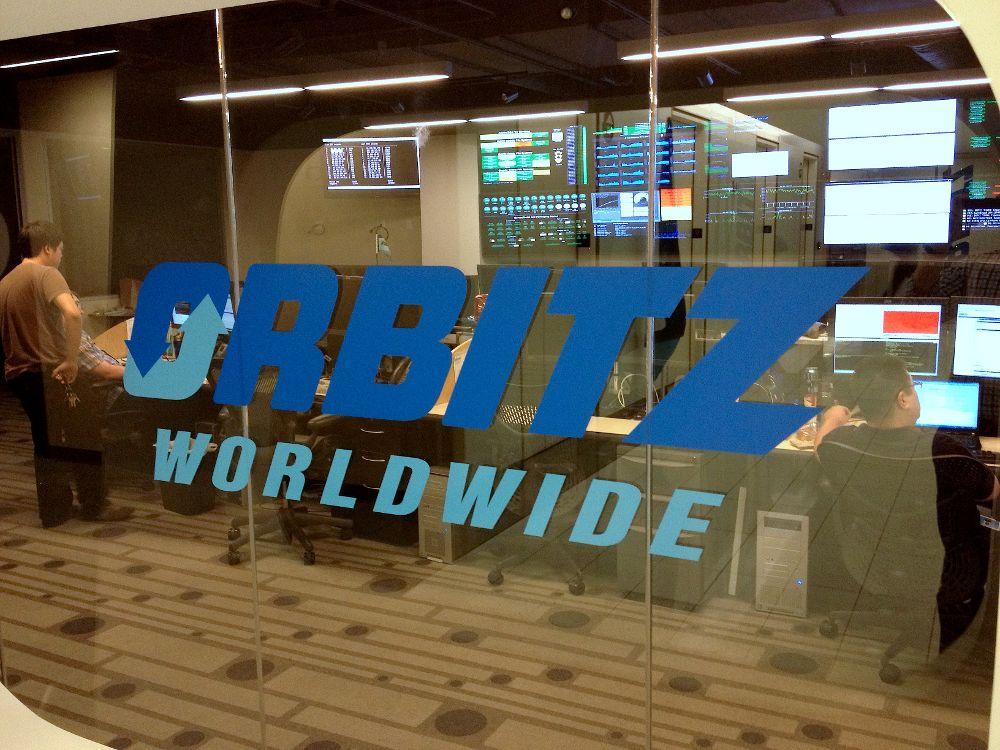 Photo: Glassdoor
How does this top travel company know how to keep its 1,500+ employees satisfied? By asking for their advice.
Orbitz regularly encourages employees to voluntarily and anonymously fill out online surveys asking how satisfied they are, the pros and cons to the job, to rate the CEO and to give any suggestions or advice to senior management. This model is clearly working. The CEO has a 96% approval rating and Orbitz is the only travel company on Glassdoor's 2014 Best Places to Work list and #1 for Chicago-based companies. Furthermore, Orbitz scored a perfect score on Human Rights Campaign's 2014 Corporate Equality Index for the seventh year in a row, showing that they're focused on equality for all of their employees.
Support and career advancement are a big deal at Orbitz. You can read a first-person account of that philosophy from Megan Hughes, a Career Contessa who has worked at Orbitz for seven years and is currently working there while earning her MBA.
Perks include the obvious travel discounts, great health coverage, flex plans and a healthy amount of PTO (volunteer vacations are subsidized). Orbitz also offers tuition reimbursement; a discounted gym membership; on-site yoga classes; coffee and drinks on the house; and fruit, cereal, and oatmeal in the mornings. Dress around the office is casual and happy hours and networking events are inclusive and free from politics.
ORBITZ EMPLOYEE ON GLASSDOOR: Orbitz is full of smart people, engaging technical challenges, and a great culture. It gets better and better every year. Remarkably free of politics. Great work-life balance, good benefits. Very collaborative and friendly environment.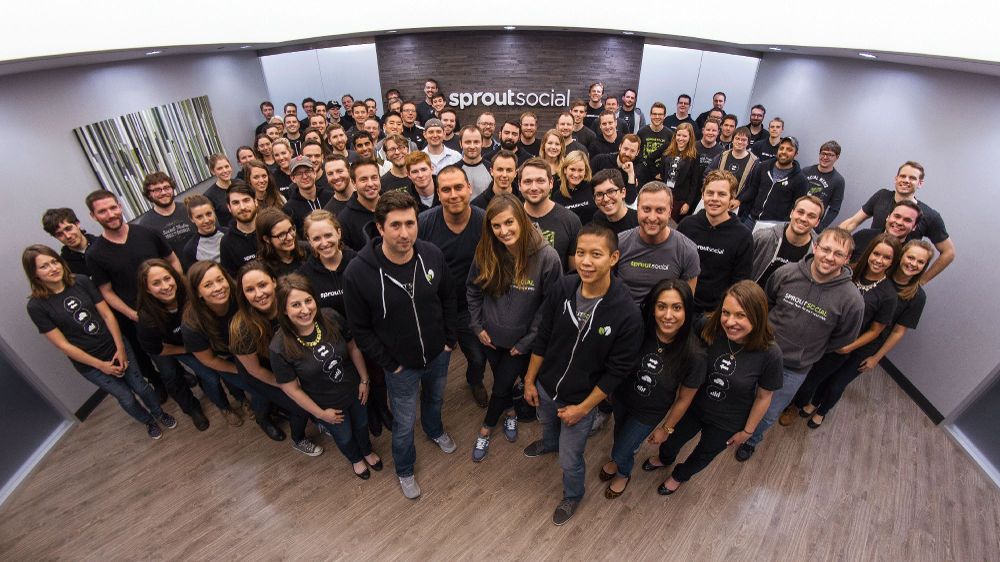 Photo: Glassdoor
Beginning as a social media startup in 2010, Sprout Social is growing rapidly. They recently moved into a 64,000 square-foot office for their tight-knit group of less than 100 local employees. Founder and CEO, Justyn Howard chose Chicago instead of a more obvious location (such as San Francisco or New York) because the culture in the city has provided a unique ability to build and retain the group that they have. His investment and faith paid off—they now have over 10,000 users and big customers including AMD, McDonalds, Pepsi and Yammer.
Sprout Social was hard to ignore while scanning through "best of" lists. They are listed on three of Crain's Best Lists for employees and have gotten a lot of attention from tech sites for being "the next big thing." The workplace is on Crain's List of Coolest Offices for having a movie room that hosts Netflix nights, World Cup live casts, Apple Keynotes and presentations (sometimes). Also around the beautiful new office is free catered lunch, a stocked kitchen, game tables, the latest computer technology, mobile work stations and monthly hands-on meetings populated with engaged and satisfied employees.
Additional perks include unlimited PTO, a Divvy bike membership with subsidized gym membership, happy hours, volunteer opportunities and multiple out-of-office events with your awesome colleagues.
SPROUT SOCIAL EMPLOYEE ON GLASSDOOR: It's great to see the mix of people walking around in shorts and tees or shirts and ties, brainstorming in beanbag chairs or sketching out ideas on a whiteboard. Catered lunches, snacks, drinks, and all the espresso and coffee you need to get started make it hard to leave at the end of the day. And ping-pong and arcade games give you the quick break you need to recharge or clear your head.
---
REFLECTIONS
Chicago is a big city with a history of solid growth, determination (they made the river flow backwards, guys), and diversity. It has a work-life balance to it that is missing from other large cities (you know who you are) that can probably be attributed to the Midwestern sensibilities of a good worth ethic combined with strong family values.
There are so many exciting new companies and large big brand corporations in the Greater Chicago area that have exciting roles for women and men alike.
There are a lot of great companies and perks in Chicago. Do you know of any I missed? Leave a comment below or hit me up on Twitter!