Companies With the Best Perks for Women: New Orleans, LA
Some cities, like Los Angeles, always seem to feel new while others, like New York or Boston, feel classic and unchanging. And then there's New Orleans, a city that defies definition.
When describing the Big Easy, people often use a mouthful of romantic, unfamiliar words—bayou, vodou, Cajun, Creole—or reference the city's bold culinary dishes—fried oysters, gumbo, turtle soup—or they just mention jazz. There's no question New Orleans is a city with history. And right now, it's a city poised to rebuild.
As New Orleans' economy and culture continues to recover after Hurricane Katrina, the region's a great place for anyone interested in starting out (or starting fresh) professionally. Beyond the Mardi Gras festivities and related tourism, the city is a hub for music culture, natural beauty, and personal opportunity.
With lots of room for economic growth and affordable rents, New Orleans offers start-ups and larger companies plenty of incentives to open offices, making it an ideal place for a career woman interested in new experiences and growth. And for all your entrepreneurs, it's also a great place to launch a start-up. We've gathered up some companies, big and small, that are making a major difference in the city. Consider joining them if you're ready to take on a new Southern adventure.
Considering a visit? Check our guide to how you should spend 24 hours exploring New Orleans and all it has to offer.
TOP 5 COMPANIES: THE BIG ONES
New Orleans stands out from our standard City Guides because of its focus on entpreneurship, new investment, technology, and funding start-ups. With that in mind, we've divided our list in two: the most impressive large companies versus the strongest small companies and start-ups.
And one caveat: in some cases, such as The Idea Village (#3 below), we've nodded to companies that encourage start-ups and new business—meaning we're less suggesting you work for them than that you consider joining one of the companies on their roster.
TurboSquid started in 2000 as a provider of 3D models to game developers, news agencies, architects, visual effects studios, advertisers, and creative professionals. The ultimate goal was to save artists time, allowing them to focus on their projects.
The company employs 75 people, which they believe is "small enough to be nimble, but large enough to have significant resources to innovate." Keeping the team compact means great hands-on benefits for those who do land a job—TurboSquid offers competitive salary (a User Interface Designer can make upwards of $100k, according to Glassdoor), medical insurance with company contribution, 401(k) match, flex time and telecommuting, casual dress code, and of course, a stocked kitchen—specifically, a cereal bar which people cited multiple times in their 4-star Glassdoor reviews.
REPUBLIC NATIONAL DISTRIBUTING COMPANY
As one of the leading U.S. wholesale distributors of alcoholic beverages, RND specializes in wines and spirits. With locations in 22 states, this well-established company (#73 on the Forbes list of Largest Privately Owned Companies in the U.S.) offers a multitude of career and development opportunities in New Orleans, including on-the-job training and mentoring programs. Because the company focuses on its 'family-owned' roots, company culture is employee-centric. 65 reviews on Indeed give RNDC a 4-star rating with top accollades for compensation and benefits, and their ratings have consistenly climbed on Glassdoor over the past two years—not bad for a massive company.
They also offer great insurance, flex spending accounts, 401k matching, paid holidays, and wellness programs. And, with an 85% internal promotion rate, once you're in, there's definitely room for growth.
If creative agencies are more your style, Zehnder might be exactly the environment you're seeking. The fully integrated agency provides services ranging from public relations to marketing to social media to interactive design and programming. Their client roster includes Burger King, Visit Baton Rouge, and Chocolove among many other brands.
The perks aren't bad either: competitive salary, full benefits package, paid holidays and vacation/personal time, and extras like "free beer Friday and unlimited coffee and tea from a fancy coffee machine." They've topped the New Orleans City Business' "Best Places to Work" list multiple years, have a 4-star rating on Glassdoor (full disclosure: there's only one review so far), plus they've got some really cute office dogs.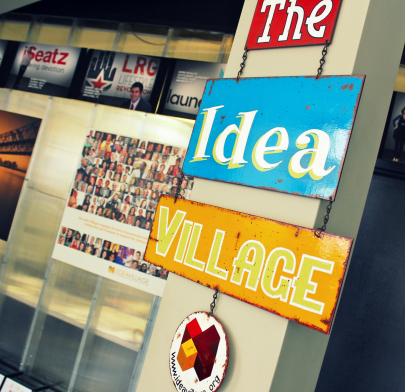 THE IDEA VILLAGE
We're rewarding Idea Village less for its own job perks that for the work it's doing in New Orleans' start-up community. An independent, nonprofit organization, the Idea Village aims to "identify, support, and retain entrepreneurial talent in New Orleans" for the city's greater good. The accelerator epitomizes the upcoming, tech-savvy vibe of the city during this period of regrowth. Its focus on innovation is admirable—Idea Village has supported over 4600 entrepreneurs since 2009—and so is its company culture, which fosters career mentorship, coaching, and exposure. The company itself is small, but joining any of the accelerator's companies is a great way to go.
"I think, by 2018, there's an opportunity for New Orleans to be viewed around the country, around the world, as a hub of entrepreneurship for the South," Idea Village's cofounder, Tim Williamson, said in a recent Fast Company article. We're looking forward to the companies, positions, and perks they'll help bring to the area.
This not-for-profit health care provider focuses on helping patients with chronic diseases through cutting-edge technology and innovative research. In addition to the feel good vibes you'll get for joining a do-good nonprofit, you'll also find some great personal benefits: both full-time and regular part-time employees get great medical coverage and access to wellness programs, retirement and life insurance packages, and tuition assistance among other perks.
On Glassdoor, some reviews acknowledge the company's 'growing pains,' but by and large, the consensus is that Ochsner treats its employees well and provides great benefits.
TOP COMPANIES: THE SMALL (BUT GROWING) ONES
This brand agency offers creative, strategy, and digital services to a strong list of clients including the Louisiana Superdome, The Louisiana State Museum, and Church's Chicken. In 2010, they landed on Fast Company's Most Innovative Marketing Agencies list. The relatively small team comes with big design pedigrees, making for an inspiring and talented company culture. If you're looking to join a growing, dynamic environment, you've found it.
In a city that's increasingly become a hot spot for tech start-ups, entrepreneurs, and innovative companies, it's unsurprising that LookFar has made a name for itself as an idea accelerator. By partnering with companies (both startups and more established businesses), LookFar helps build custom, innovative software to suit their needs.
Given its coveted 5-star review on Glassdoor, it would seem people enjoy the work environment, too. Reviews cite incredibly reasonable work hours (it's rare to have to work overtime according to one employee), competitive pay, and a strong team dynamic. As one somewhat snarky reviewer puts it: LOOKFAR is a "terrible place to work if you don't like being surrounded by AWESOME."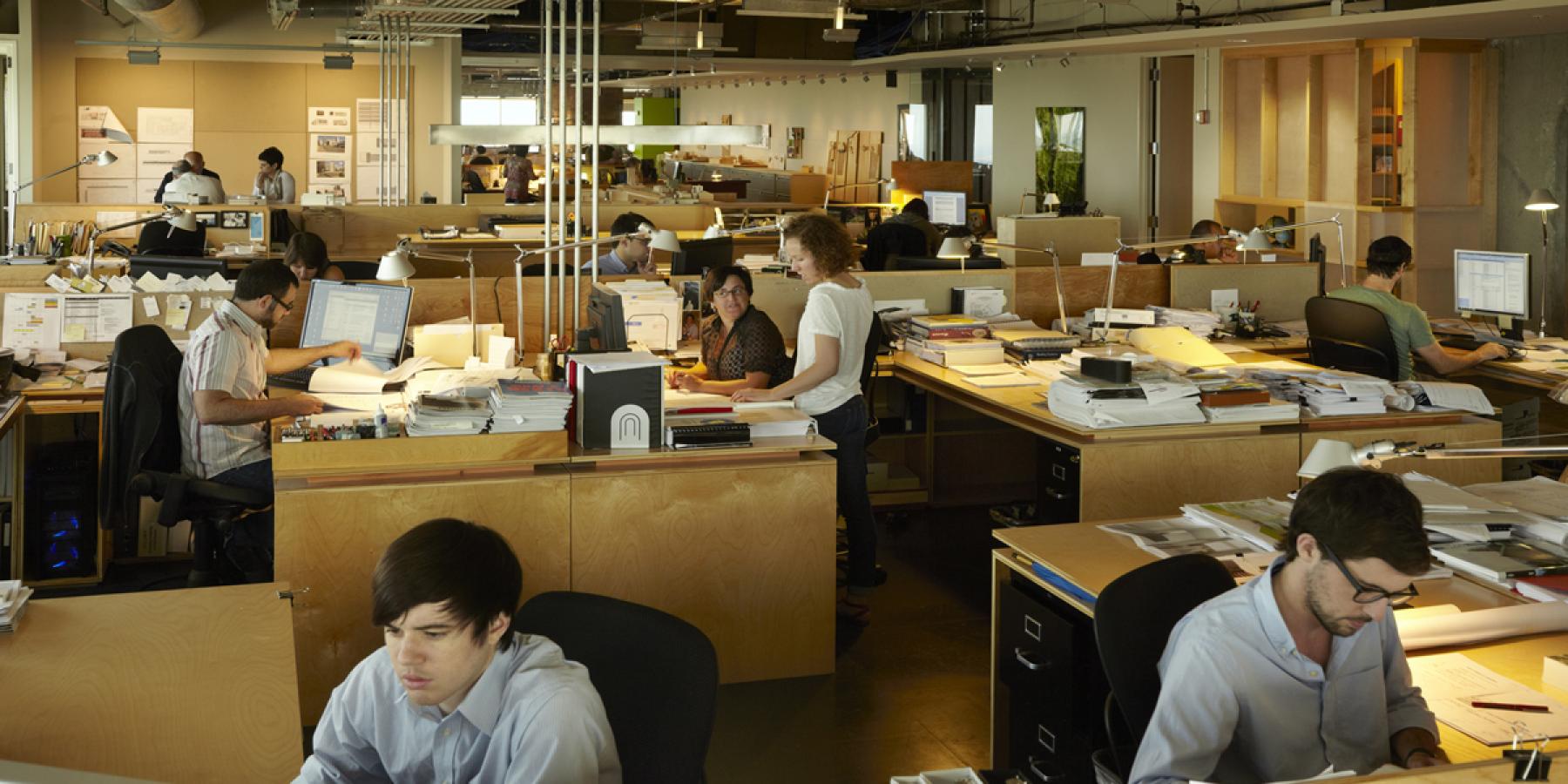 ESKEW+DUMEZ+RIPPLE
A multidisciplinary design studio that specializes in architecture, interior design, and urban spaces, Eskew+Dumez+Ripple offers a collaborative environment made up of close-knit creatives.
Their 3.8-star rating on Glassdoor includes reviews that cite great coworkers and a driven work environment. And in 2014, shortly after the unexpected death of senior partner, Allen Eskew, the entire 50-person staff received the coveted AIA Architecture Firm Award for their contributions to New Orleans' recovery.
In terms of company culture, the team is committed to open communication and fostering a supportive environment through mentorship. And with a philosophy that focuses on location-specific design and cultural conditions, the studio is poised to continue to play a strong role in New Orlean's development over the next few years.
This company, which specializes in hospice-specific business and software, also knows how to foster a supportive and comfortable work environment. With a focus on people-first practices, mumms treats its employees with respect and support. They landed #3 on New Orleans' City Business's Best Places to Work in 2015 (they made the list in 2014, too). Perks include competitive compensation, insurance, paid time off, catered lunches, and even an on-call life coach.
What began as a modest food-centric gathering, Dinner Lab is now a full-blown company that offers pop-up dinners in cities across the United States. The founding team started in New Orleans with the goal of bringing people together for good conversation and great cuisine.
For chefs, working with Dinner Lab means an alternative approach to the traditional food industry model that often means long hours and bad pay. Instead, landing on Dinner Lab's roster means making your own hours and controling your own menus—a major (and rare) perk. In a recent CBS News article, one chef pointed out that it's an opportunity to "do something that's more about myself versus whoever I'm working for."
There are positions for the food-loving but terrible cook as well in marketing, event planning, design, and editorial among others.
With its emphasis on culinary appreciation, fostering community, and using technology to make strides in both, Dinner Lab perfectly embodies the new innovations coming to New Orleans. Cheers to finding a career with soul.

* * *
Intrigued? We've written a 24-hour itinerary of all our favorite spots in New Orleans. After all, finding a new job in a new city doesn't mean you can't have fun.