The Best Productivity Apps for Working on the Go
It's become very rare these days to find people who do the majority of their work sitting at a desk in an office building.
Developed intranet systems have made it possible for employees to work remotely from home, and mobile tech has made it possible to work from almost anywhere. Working on the go has become the norm for some of the busiest women, who cannot afford to let a minute go to waste. It's because of several amazing apps that I've been able to master the art of working on the move, and why I was able to finish a news story while sitting in the audience of a fashion show.

Here are 10 (or so) productivity apps every ambitious woman needs on her phone to get the job done while moving in traffic:
1. Google Drive + Google Keep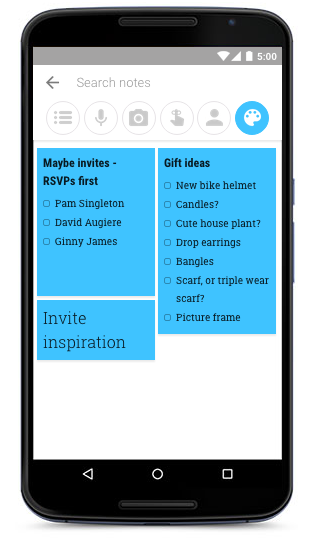 Google Keep lets you jot notes and set-up to-do lists on your phone. Plus it syncs to your desktop and even your iPad (if you're into that sort of thing).
All of the
Google Drive
apps are widely used especially among teams, so the handy access the mobile apps bring is invaluable. There have been so many times when I needed to edit a document but didn't have my laptop and was most likely riding the bus or train at the time. If you share documents with your team via Google for the sake of transparency and storage, it might be a good idea to download the apps on your phone too. You never know when you'll need to make an update or even need to get refreshed on some material right before a meeting. And if you're someone who has random thoughts on the go or can't live without your to-do lists, consider adding
Google Keep
to your phone, too.
2. Dropbox
As a writer,
Dropbox
has become my best friend. Much like Google Drive, Dropbox allows you to keep an archive of documents and photos to share with others. I'm often out and about editing photos for an interview and Dropbox has been great for sharing writing materials for the different blogs I contribute to. But whether you are a writer or an engineer, Dropbox will make your life easier, even when you aren't at a desktop.
3. Word Swag
This is one of the few paid apps on this list, but I promise it's worth the couple bucks.
Word Swag
is an app that allows users to make beautiful graphics without having to use Adobe products, right on your phone. It's perfect for when you need a quick, high-resolution graphic for a social media post. I often use this to make graphics to promote a new blog post, interview or just add text to a photo. Word Sway typography, stock photos, and colors come in a wide variety that makes a 2-minute job look like it was created by a designer.
4. Quip
Quip
is a great alternative to Evernote if it's not your cup of tea or you're just looking to switch things up a bit. With this free app, you can collaborate with your team and share documents, notes, spreadsheets and chat. This is also perfect for on the go working because it offers an Apple watch version of the app. So whether you need to draft a press release to get reviewed or make changes to a budgeting spreadsheet – this is the app for you.
5. Docusign
As if signing documents while you're sitting at a desk with time to spare wasn't a chore, doing so when you're on the move can be even more of a pain. Luckily. There have been new apps developed to make signing and sending documents electronically easier, and
DocuSign
is no exception. With this free app, you can link all your documents to a cloud storage and even keep track of what still needs your attention and what documents you still need to be signed by others. All you need to do is make a profile, create your signature and use it anytime – even from other apps like Dropbox and Google Drive.
6. Squarespace/WordPress Blog
Are you a
Squarespace
or
WordPress
person? It doesn't matter because either way, you'll want to download the blog version of the app for your phone. You never know when you'll have some downtime when you aren't glued to your computer or a great idea for a blog post is going to come to you. The mobile version of your content management system will enable you to finish blog posts on the go and begin crafting them when an idea hits you while you're out.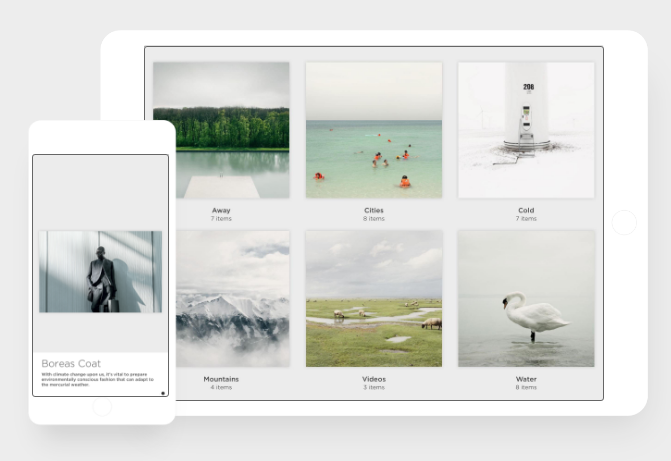 Sure, looks don't matter. But the Squarespace app still looks really really good.
7. Later
Almost all businesses and content creators schedule their social media posts for Twitter, Facebook, and Instagram.
Later
takes that process to the next level. The mobile app will feel like the best decision you made on days you are running behind. There are plenty of times now and even as an intern, where I had to schedule tweets from my phone during a class or my commute.
8. Free Conference call
There's no better feeling than not having to be at your desk or in a conference room while you have a meeting.
Free Conference Call
has been the reason I've been able to ride home on Greyhound and not have to cancel any meetings due to my travel. Free conference call allows you to record your conversations, which makes it even more perfect for being on the go. No pen, no paper? Not a problem with this app.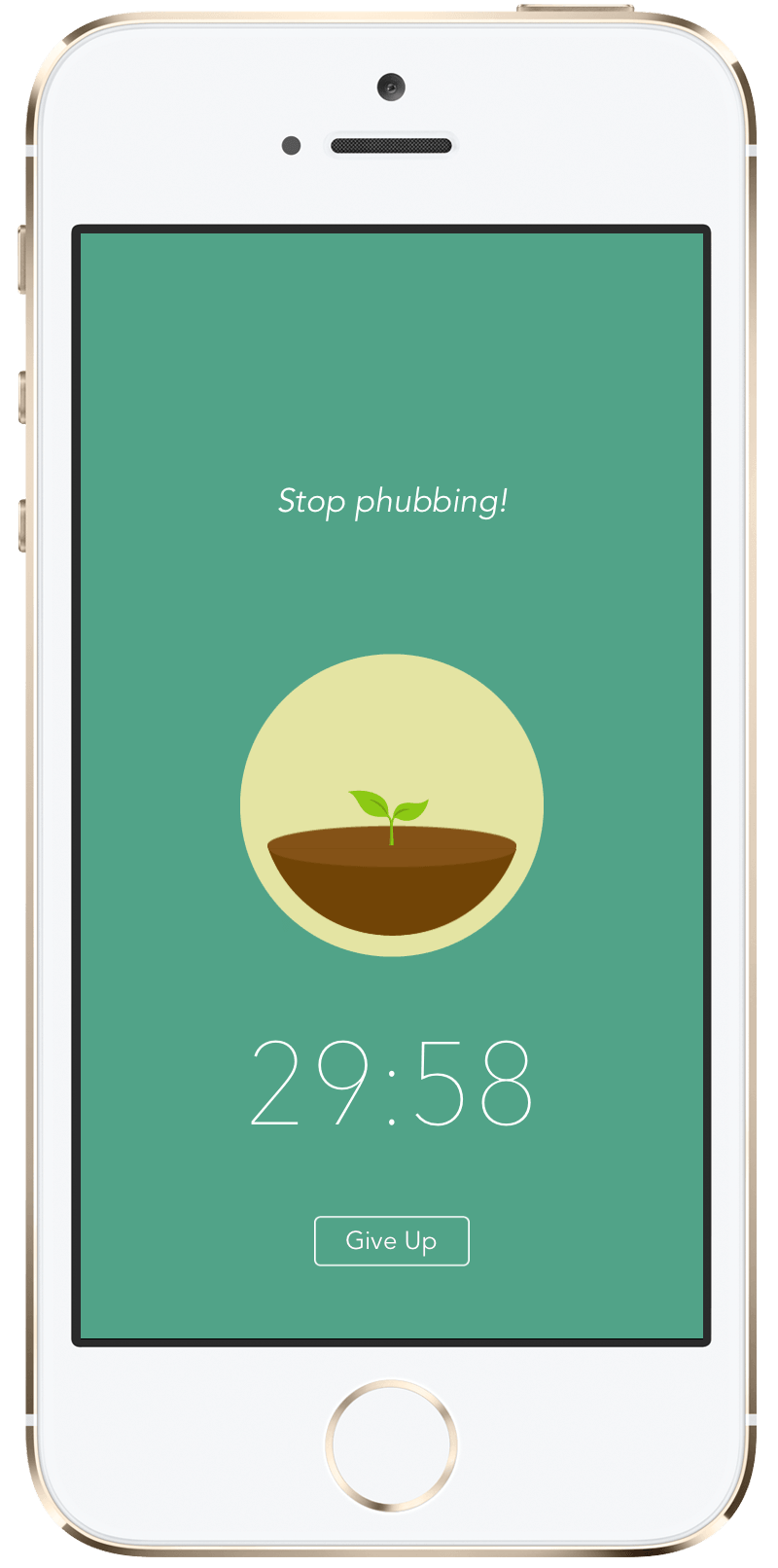 Ah, Forest. So fresh and so clean (unlike your unproductive brain).
9. VSCO/Adobe Lightroom
Digital content creators, social media managers, and photographers can all benefit from having these mobile apps when duty calls while off duty. Visuals are everything, especially in this Instagram and Pinterest-driven world we live in now. VSCO is an amazing tool for anyone who is trying to get a specific Instagram look and create some consistency with their photos (have you seen
our account
by the way?) Adobe Lightroom is the desktop Adobe Creative Suite app that photographers use to edit photos for clients. The beauty of these apps is that you can create the aesthetic you desire no matter where you are.
10. Forest
Forest
gives a whole new meaning to productivity apps and challenges you to take on tasks in a new way. If you're out and crunched for time, you can't spend half your working time daydreaming. Forest is the productivity app that keeps you focused and tracks your consistency with your goals and to-do lists. The app gives you little tasks within the app that work while you are working, and if you exit the app – you will fail, giving more incentive to get everything done. As you complete your list, you unlock new perks and rewards, making getting work done a little more interesting. For example, while you are working you can be tasked with planting a tree that will grow as you work- but once you close the app (or stop working), your tree will die. This app for $1.99 is sure to keep you on track during the day.
Have you tried any or even all of these apps to get your work done on the go? Comment below and tell us what you use to stay productive throughout your day!