Sara Adler, Airbnb
It's time to celebrate. This month, we're toasting our second anniversary by inviting some of our favorite Contessas to share what they've been up to since we last talked. Spoiler alert: they've accomplished some pretty cool things.
We've got a handful of other festivities planned too. Keep an eye out for some great best-ofs, throwbacks, and new topics on the site and join the conversation with #CCTurns2. Cheers!
***
"Focusing on doing your best work helps set you off on the right path."
Great words of advice from today's Contessa, CC alum Sara Adler. We chatted with Sara last November when she was in corporate development at Dropbox. Today, she's kicked it up a notch as the Director of Corporate Development for everyone's new fave vacay site—Airbnb!
Last time, Sara shared her ah-ha moment with us when she left the finance industry for the world of startups and corporate development, snagging impressive gigs at Facebook and Dropbox. Two things happened during her time at Dropbox- Sara found her niche in corporate development and became an Airbnb host. Airbnb's mission resonated with her. When the opportunity to create a brand new role at the vacation rental company presented itself, Sara trusted her gut and went for it.
While mergers and acquisitions may not scream excitement at first glance, Sara's found a passion working with entrepreneurs to find new assets, resources, and talent to expand Airbnb. Her schedule is unpredictable, often working nights and weekends, but Sara embraces the craziness using a few life hacks we could all benefit from, like scheduling regular Wednesday date nights. We can cheers to that!
Photos: Hannah Suh; Additional office images: Carlos Chavarria and Leslie Williamson
Her Starting Point
Tell us about your new role with Airbnb!
I've been an Airbnb host for almost three years and got to know their product really well. I've always been impressed by the company's accomplishments. Airbnb's mission is to create a world where people can belong anywhere- the opportunity felt like a perfect match. I'm drawn to companies with big ambitions, and the chance to join Airbnb's mission and start a new function from scratch was compelling! Dropbox is an amazing company and I feel lucky to have been a part of it, but sometimes you have to trust your gut and leap into a new journey.
What was it like transitioning into your new role?
It's very important to make sure job transitions are as smooth as possible. Thankfully, Airbnb feels the same way and was very supportive of giving me enough time to leave my former team in a good place. While I was eager to jump into my new role, I stayed on at Dropbox for an extra month so I could finish a few things. Once I transitioned into my role at Airbnb, I was eager to jump right in!
What is the most surprising thing about corporate development that people may not know?
I'm constantly amazed by the caliber of founders I get to interact with in my role. I continue to be blown away by the ideas that come from my conversations with founders. Those discussions never cease to surprise me and keep me energized.
When you think of the most creative roles out there, mergers and acquisitions probably doesn't come to mind. However, every company that I've worked on has been different. There are common themes across many of them, but each new deal challenges me. It pushes me to think outside the box to find the best solution, from moving quickly to figuring out the best way to integrate a company into our culture.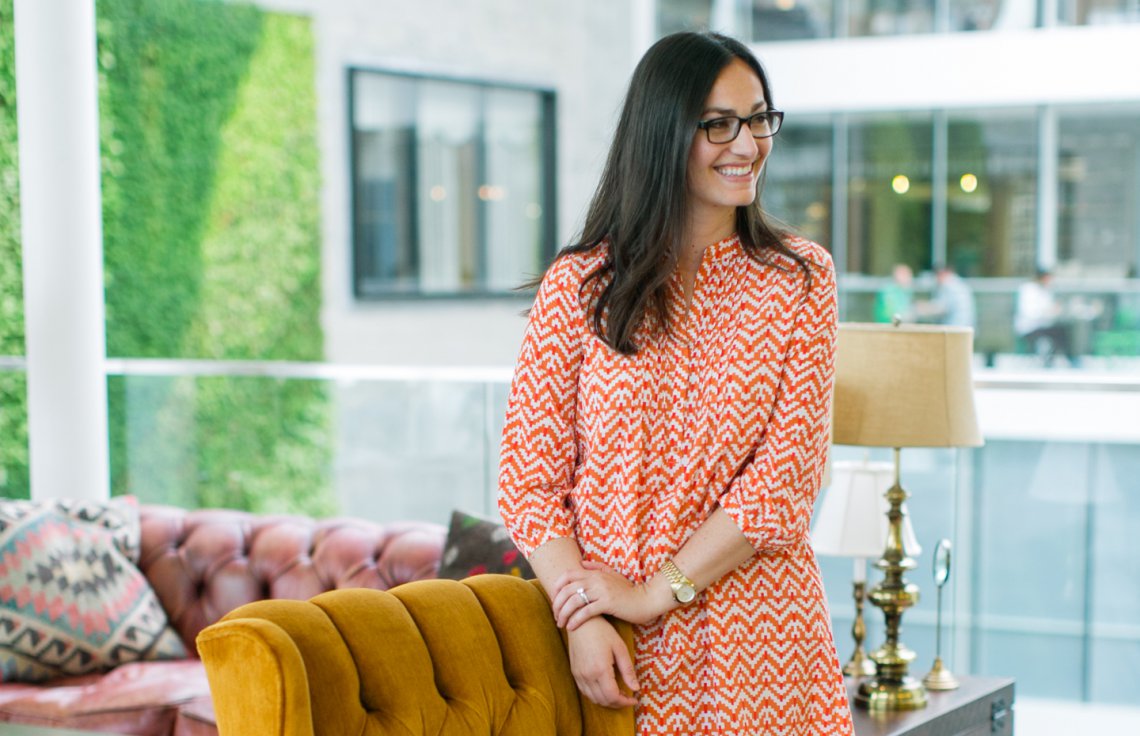 Her Big Break
How is your new role different?
I have the opportunity to build corporate development from scratch. I work with entrepreneurs to join forces with their startups and work with our leadership team to build structure around our general thinking towards mergers and acquisitions.
There are many similarities to the work I did at Dropbox, but the biggest difference is I'm looking at how mergers and acquisitions can help Airbnb. Each company I've been a part of has had a different approach to how acquisitions can accelerate their growth. Airbnb is no different and so much of the fun is getting to see how my team can help us grow.
How did you cope with new job nerves during the transition?
Starting something new is scary and exhilarating. Joining Airbnb was the same way for me, particularly because the role I stepped into was completely new to the company. I find that channeling excitement and nerves into focusing on doing your best work helps set you off on the right path. It's also easy to forget how much support you'll get from the team you're joining. Airbnb welcomed me with open arms and having their support to take my time in getting ramped up helped tremendously.
What's your leadership style like?
At the moment, my team is myself and one other person. The team will grow over time but while it's small, I'm really enjoying working as a tight-knit unit to accomplish a lot of exciting work.
I think it's important to balance mentorship with autonomy. Throughout my career, I've found that having a balance of learning from strong leaders and mentors and being able to work independently has been a great combination to help me push myself and grow my career. This is the type of style I like to bring to my leadership philosophy.
What hardships or obstacles have you faced in your career?
I've been very fortunate in my career. I believe that finding the right opportunities are about luck and timing (some hard work doesn't hurt either). Comparing my experience at Airbnb to Dropbox and Facebook has given me a ton of perspective that I might not have gotten otherwise.
The flip side of my experience though, is I've had to quickly adjust to new cultures and businesses with each move. Building trust within an organization is key to success- having to rebuild it with each new company has been challenging. I'm incredibly happy with the path I've chosen but I must admit, starting fresh each time has kept things interesting!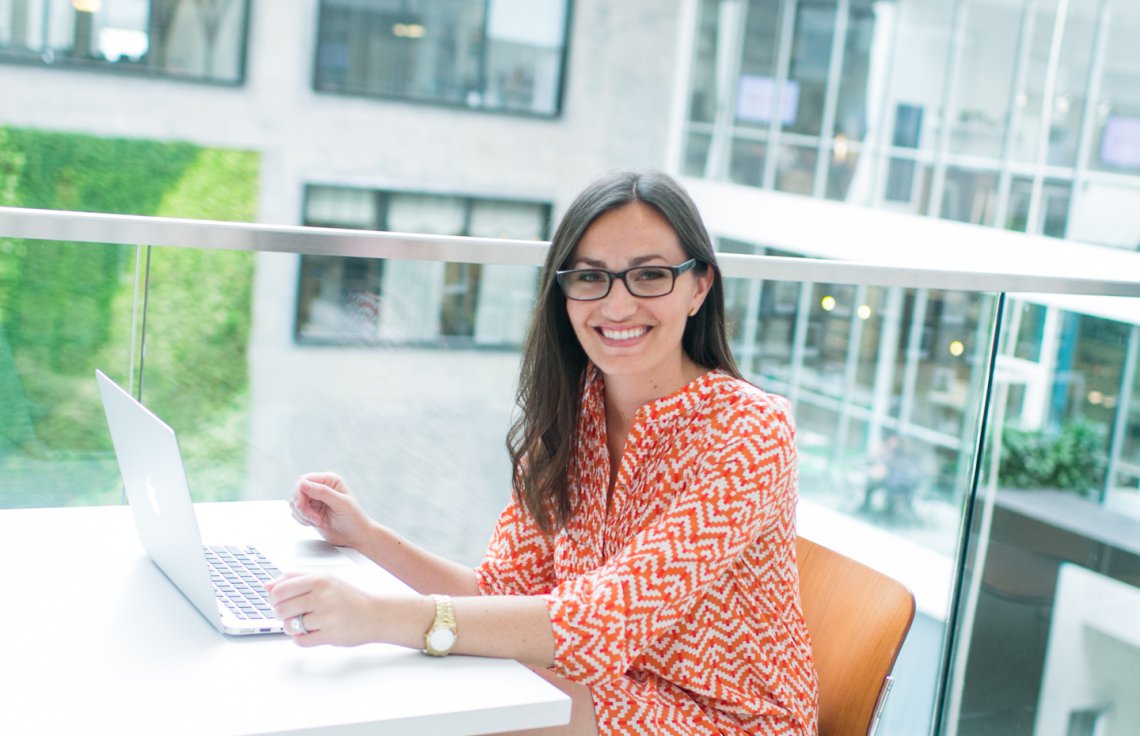 Her Perspective
Any advice for women interested in corporate development?
Corporate development roles vary widely, but the consistent skill sets come down to how well someone works with entrepreneurs, her ability to guide stakeholders through a process, and a strategic mindset. There are many hard skills that are important in this type of role such as Excel proficiency and negotiation, but the softer skills are harder to cultivate. Those softer skills are the ones I recommend people interested in this industry focus on.
How do you manage your work-life balance?
Mergers and acquisitions are consistently unpredictable. As a result, my schedule is often difficult to plan around. I've chosen to embrace the lifestyle. I find that you have to make your life work with your work schedule. I've made it a priority to fit in personal time throughout the week. While that means that I sometimes I have to work later on a Friday or throughout a weekend, I try to make up for it during the week.
For example, my husband and I have a date night every Wednesday. It might sound silly, but having that time scheduled means that we always make time to go out and enjoy an evening during the workweek. Finding balance is something I'm constantly working towards. I'm fortunate to be part of a company like Airbnb that gives flexibility to its employees.
And finally, what do you wake up looking forward to? What's next for your career?
I'm just getting started with my work at Airbnb so I can't imagine anywhere else I'd rather be!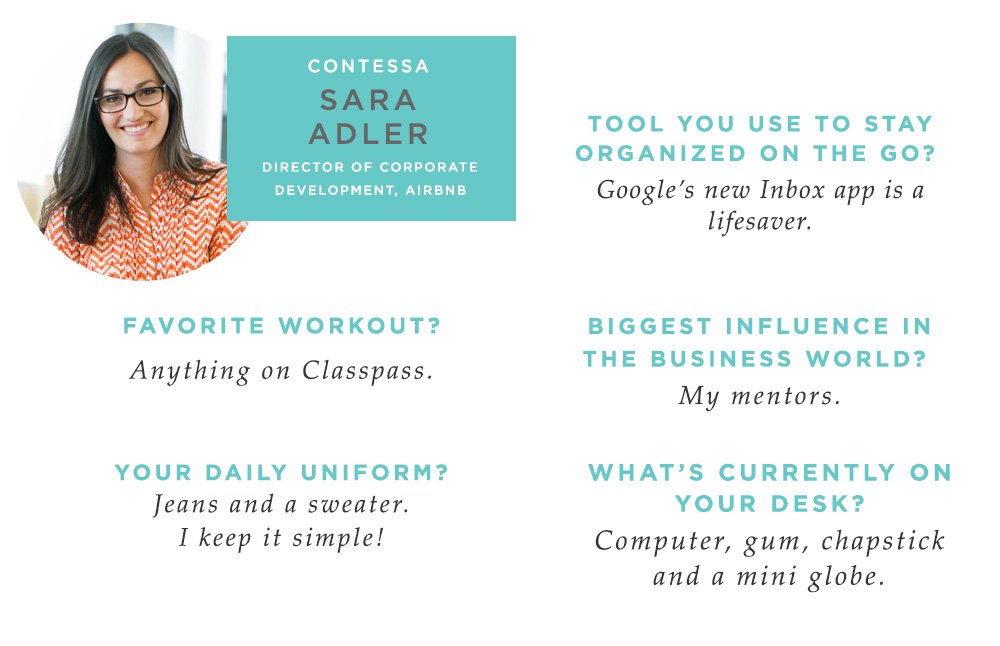 ---