Kellee Khalil, Lover.ly
It's not often that being maid-of-honor leads to a full-time position, but it just happened to be the spark that set off Kellee Khalil's career. Frustrated by the disjointed process she encountered while helping to plan her sister's wedding and surprised by a lack of holistic bridal resources online, Kellee set out to make one herself. One year later, Lover.ly was launched as an all-inclusive, one stop shop for simple, straightforward and stylish wedding planning.
A strong background in entrepreneurial studies and prior experience working in the bridal industry gave Kellee a leg-up in building her online business. From humble beginnings with a small but deeply passionate team, Lover.ly has grown exponentially; since its launch date on Valentine's Day 2012, the site has "Loved & Bundled" over 400 million wedding details and has gained Kellee a coveted spot on Refinery29's list of "most powerful 20-somethings in New York City."
Like any normal young entrepreneur, Kellee has sweated the small stuff more often than necessary and learned things the hard way. Yet she hardly regrets a thing. In Kellee's mind, every experience—both good and bad—has made Lover.ly what it is today. And that's something to celebrate!
photos: Leila Brewster and Katie Armour
Her Starting Point
The idea for Lover.ly was sparked soon after you were asked to be maid-of-honor at your sister's wedding. Take us through the process of ideation to foundation! How long did it take to make your vision a reality?
While working in the bridal industry and simultaneously helping my sister plan her wedding in 2010, I experienced first hand the difficulty of making a wedding come to life. Scouring hundreds of retailers, blogs and vendor sites, I became frustrated by the inability to search wedding ideas, shop products and hire vendors in one place. After moving to New York City and immersing myself in the NY tech community, I fully committed to solving the bridal search problem. One year later, on February 14, 2012, Lover.ly launched, forever changing the digital bridal landscape.
You majored in entrepreneurial studies at USC, which seems to be a modern upgrade to the standard course options of the past! In what ways did your studies inspire you to start your own company?
As the daughter of a serial entrepreneur, I always knew that I would start my own company. Through my major, I learned how to find a product that people actually wanted, and market and sell it. My classes gave me extra experience and skills that I wouldn't have otherwise had, and when I was ready to start Lover.ly, I was more than prepared for what lay ahead.
It must have been nerve-wracking to draw up that first business plan. What were the biggest challenges you faced when you first started out in 2012?
Turning the idea for Lover.ly into a reality was tough. Building a search and shopping platform from the ground up was difficult to say the least!
Her Big Break
Running a business is no small feat! What resources do you rely on (ie: branding, accounting, PR, etc)? How did you go about expanding the Lover.ly team in the beginning?
In the beginning, we were a small team of nimble employees. Needless to say, each team member wore many hats! Today, team Lover.ly is made up of sixteen full-time staffers who are passionate about solving the bridal search problem. Our team is broken down into various departments—brand, development, design, business development and shop, all of which contribute to the success of the company.
Refinery29 recently named you one of the most powerful 20-somethings in New York City! How did this accolade make you feel? What does this type of exposure bring to you and to Lover.ly as a whole?
Being named one of the most powerful 20-somethings in New York City was definitely an accomplishment! There's nothing better than having the press and tech community supporting your business, so we're thrilled each and every time that Lover.ly is recognized.
If you could pin your success and that of Lover.ly down to one thing or one moment, what would that be?
One of our greatest successes here at Lover.ly is the launch of our editorial hub, lover.ly/planning. Since its launch, we have seen huge growth in our traffic and engagement on site. Giving a voice to our brand has been monumental in exposing new audiences to the Lover.ly product and getting more brides- and grooms-to-be using our platform.
Her Perspective
What, if anything, do you wish you had known before you started Lover.ly? If you could go back, would you do anything differently?
That everything will work out in the end! There are many times when I've stressed over the little details, but in the grand scheme of things, everything works out the way that it's supposed to. Since the start of Lover.ly, there have been a ton of lessons learned. Although some were more challenging than others, I wouldn't take any of it back because they brought the company to where it is today.
When managing goals and dreaming about the future of your company, do you prefer to think five days or five years in advance? Are you a long-term planner or do you prefer to take things day-by-day?
While I do love to set long-term goals for myself and the company, I've learned that things quickly change. In the startup world, you must be nimble and adaptive, which often means you can't always plan ahead.
You've accomplished so much at such a young age! What advice would you offer to other young women interested in starting their own company?
Do your research! Make sure there is a market for your product and get to know your audience. If you're not passionate about the idea, nobody else will be either.
And finally, what do you wake up looking forward to? What's next for your career?
I'm always looking forward to the next big product release here at Lover.ly. Our team is constantly working to build innovative and unique products that solve the bridal search problem—I'm really excited about what we have coming down the pipeline!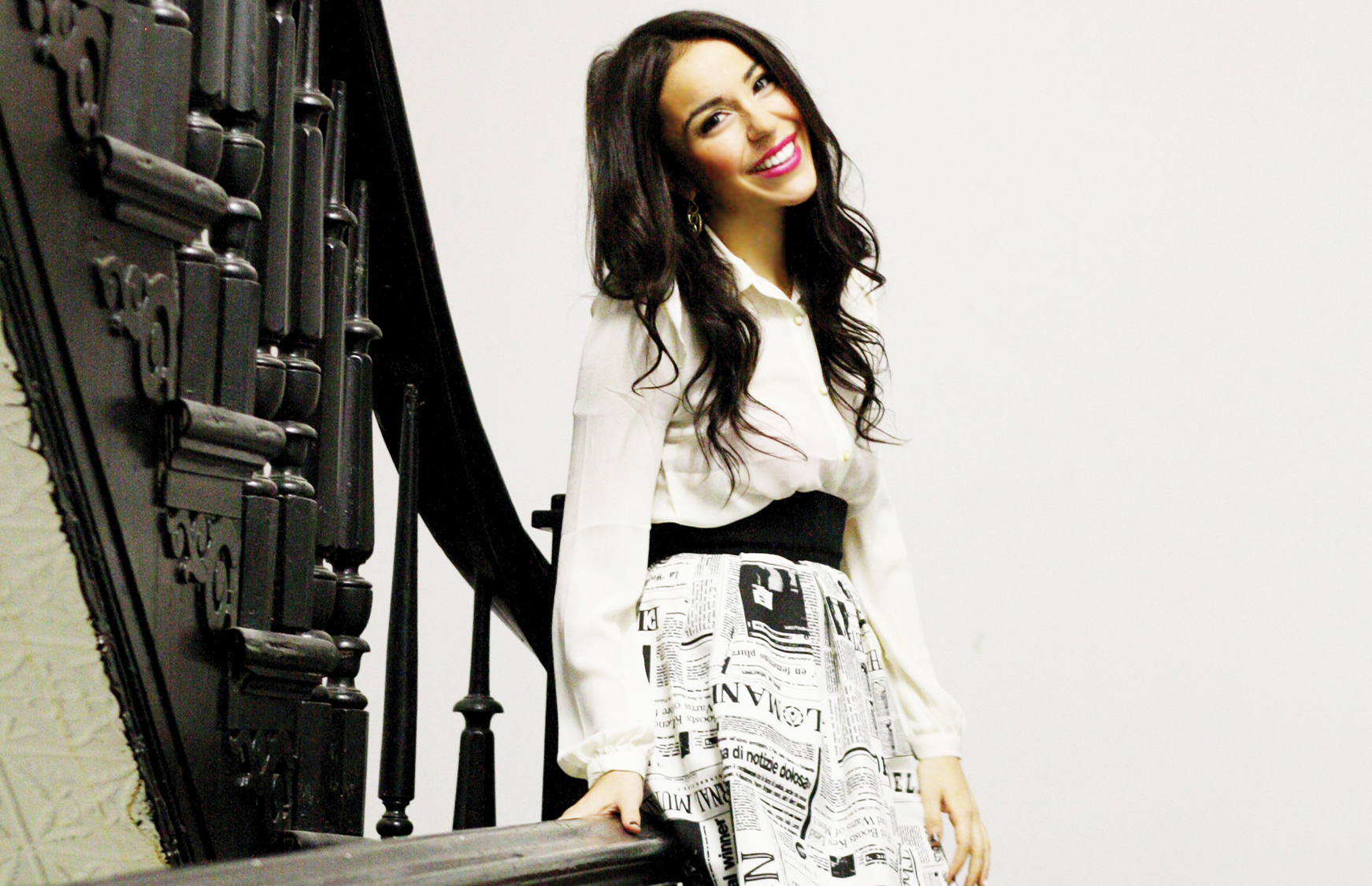 ---