STRUGGLING TO BALANCE YOUR BUSINESS AND YOUR FAMILY? LEILA LEWIS, CEO & FOUNDER OF BE INSPIRED PR, SHARES HER TIPS FOR MANAGING BOTH.
Leila Lewis is the founder and CEO of wedding and lifestyle PR firm, Be Inspired Public Relations. She is also a wife, a mother, and the oldest of five siblings (see our interview with her sister, Kellee Khalil, here!)—so it's safe to say, Leila has a lot on her professional and personal plate.
According to the U.S. Small Business Administration, women-owned businesses are one of the fastest-growing economic sectors. Though it's unclear how many of those women entrepreneurs are mothers, it seems realistic to venture that many are also working to balance business and motherhood, so we thought it would be interesting to sit down with Leila and see how she manages both. Fortunately, we had the chance to chat with her just in time—her second child, a baby boy named Graham, was born just last week!
Here's Leila's take on finding the elusive balance between business and family: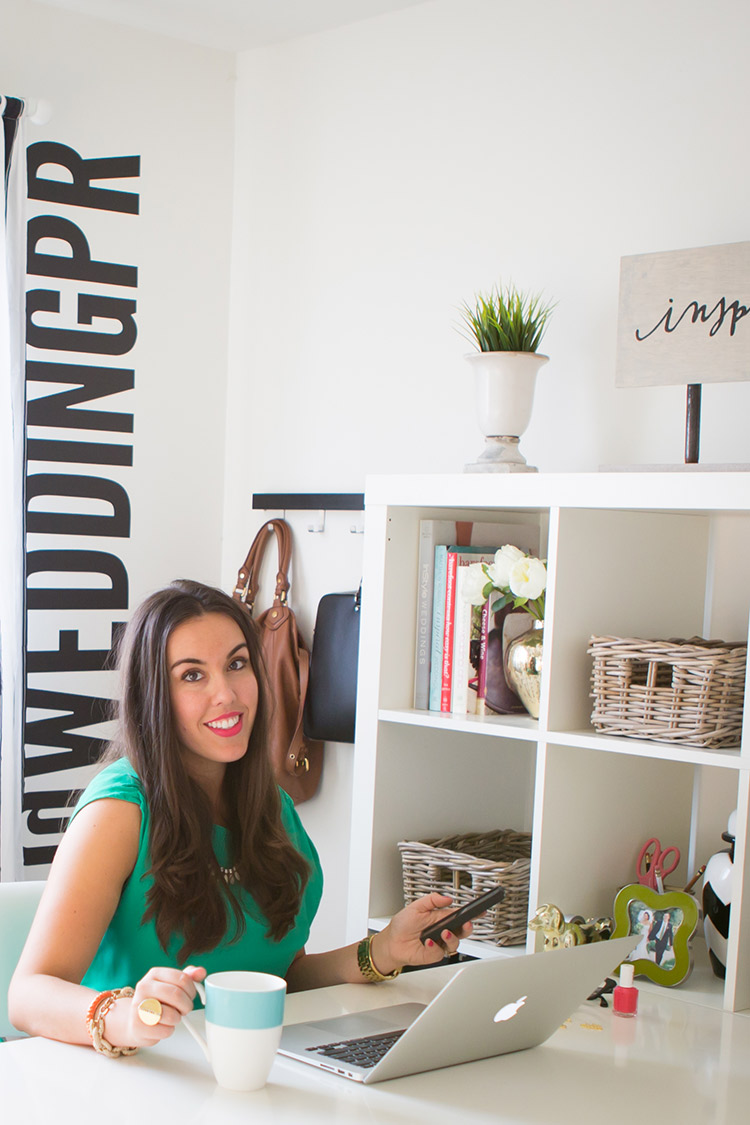 1. IS THERE SUCH A THING AS "MATERNITY LEAVE" WHEN YOU OWN YOUR OWN BUSINESS?
Yes and no, all at the same time. You can choose to not take time off and rush back to work. I've seen lots of friends and work colleagues do this, but they regret it later. I take two full months and while I don't completely shut off, I am able to step away and focus on what's important. I am plugged in to staff and clients, but there are boundaries I set.
2. HOW DO YOU PREPARE YOUR BUSINESS AND YOUR TEAM FOR YOUR TIME OFF AFTER YOUR BABY'S BORN?
I have to prioritize, some things just make sense for my team to handle on their own and others I'll chime in for. You have to get your routine down with your team and clients before you disappear from the day to day, so they feel comfortable taking ownership of their roles and stepping up.
3. WHAT RESOURCES (AT HOME AND AT WORK) DO YOU RELY ON DAILY TO MANAGE MOTHERHOOD AND RUNNING A BUSINESS?
I'm doing several things at once, so my iPhone, iMessage, Macbook, iPad, Facetime, Skype, and social media icons are all at my finger tips, so I can maximize my time staying connected during the day. When I'm home with my daughter, I do my best to put all of this away so I can have quality time with her and my husband. I'm not perfect at it and can occasionally be found hiding in my bathroom or bedroom checking my devices when they aren't looking (whoops!). However, I do try to be as present with them as I can!
4. YOU AND YOUR HUSBAND WORK TOGETHER AT BEINSPIRED PR—IS THAT HELPFUL OR HARDER AFTER BABY?
It's very helpful—he knows what is going on at all times and is able to take over some of the business priorities that I am not able to do when I'm juggling so much.
5. YOU'RE ABOUT TO HAVE YOUR SECOND BABY, SO YOU'VE DONE THIS ONCE BEFORE. DO YOU PLAN TO DO ANYTHING DIFFERENTLY WITH REGARD TO BALANCING WORK AND A NEWBORN THIS TIME AROUND?
With a toddler and newborn my time is going to be more limited, but our business is busier then ever, so I'm just not sure how it's going to go this time around. Time will tell!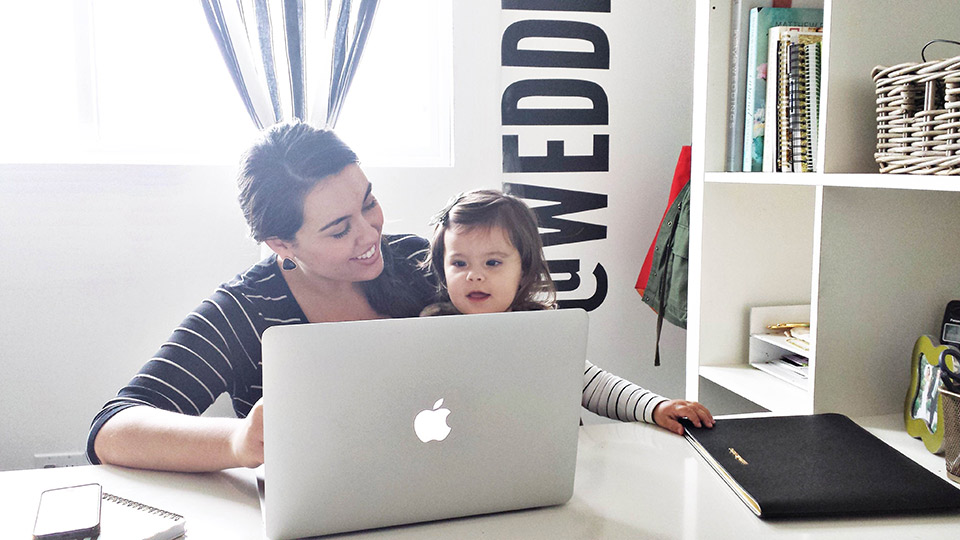 6. MANY WORKING MOMS CREDIT ORGANIZATION AS THEIR BEST TOOL FOR BALANCING WORK AND MOTHERHOOD. HOW DO YOU STAY ORGANIZED?
For me, the secret weapon is a nanny that I love who can be with my kid(s) so I can be at work, and a smart and reliable team at work. I am the most efficient and best business owner and mom when I can leave home to work and leave work to be at home. I try to not combine the two as much as I can!
7. WHAT ARE YOUR THREE BEST TIPS FOR WORKING MOMS?
These are more like words of wisdom, rather than tips :)
Something has to give at all times—you have to decide what that may be on the day to day: forego cooking so you can hang out with your kids longer before bedtime, or an exploding email inbox you have to handle at night might mean a messy house or a larger pile of laundry you won't have time to get to.

You can't do it all—and even though people tell you "that's ok", you will struggle with it and rarely accept that. And I think it's more normal than you just being "ok" with it.

Delegate!! To your team, to your husband, to your family/friends, or nanny. Wherever you can get help don't be afraid to ask for it. It's the only way we can survive as working moms, and even the best delegators never have it easy. There are days where you feel so accomplished and on it, and days when you feel like a tornado has blown by and you don't know how you got through it. Keep delegating and prioritizing, regardless!
Photos: Valorie Darling Photography