Our Founder Shares a Few Words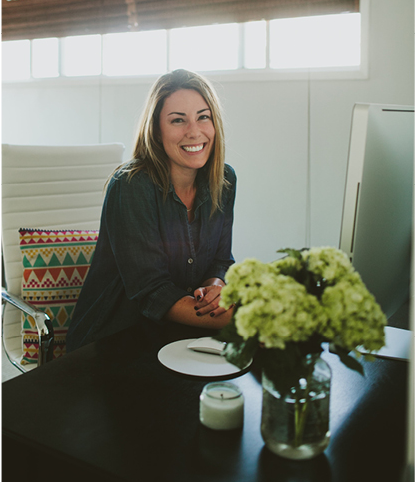 Today Career Contessa turns two. And yes, I believe in celebrating every.single.birthday. Why? Because it's a huge accomplishment and a testament to the hard work the CC team puts in year-round. So celebrate we will.
WE GON' PARTY LIKE IT'S OUR BIRTHDAY
I also love birthdays because they're an opportunity to look back and see how the last 365 days unfolded. Over the past few weeks, I've spent some time recollecting, combing through our archives, reading past interviews. It's amazing to see how far we've come.
Here's a quick snapshot of what's kept us busy this year:
After a massive redesign, we re-launched our site
Hired our first full-time employee, then another, then another
Featured 100+ new Contessas
Created a contributor network of 60+ talented women
Expanded our Conversations section into a daily destination for advice, how-tos, and personal narratives
I conquered my fear of hosting webinars
Launched a college tour with a corporate sponsor
Our girl crush, Lauren Conrad, gave us a nod on Instagram
Created an ambassador program, #ContessaMovement
Moved into a new office in Downtown LA—then moved into another
More than doubled our readership—thank you!
While it's an exciting list to recount, nothing compares to the relationships we've built with you, our readers. Every email, comment, like, share, and visit to the website reminds us that what we do and the resource we're building for women matters. It matters because it matters to you.
BUT IT'S NOT ALL RAINBOWS AND UNICORNS
Because I also believe in transparency, let me acknowledge what often goes unsaid: the last 365 days have also included failures, setbacks, and unmet expectations. We've made mistakes and had our egos bruised. It's a reality of running a business— and of life!—and here's the thing: we're OK with that. After all, our mantra is progress not perfection.
Our advice to you? Ignore the self-doubt and the naysayers, stay persistent, and work like a #GIRLBOSS each day, every day till you accomplish your goals. And if nothing else, cultivate a truly supportive girl squad. They will be your biggest supporters and motivators when hard times creep into your life.
ALWAYS ONWARD
So how will year three measure up? For starters, we have no plans on slowing down.
Kit's expanding our Conversations to include more wellness, money, culture, and lifestyle content, and she'll be announcing an exciting change to the Contessa features in the coming months.
Joanna and Kathrina will continue to keep our creative visuals top notch, and Erin will never let a week go by without serving a major dose of inspiration with her Contessa interviews.
SommerAnn and I will travel to 10 more college campuses as part of our tour, and she'll continue to build an engaged community of ambassadors. BTW, if you haven't joined her monthly Twitter chats, it's time to start.
AND THE BIGGEST NEWS FOR LAST
We'll be expanding our team (apply here!) and launching our first service. It's under wraps for now, but I promise it's going to be a very cool thing. We'll be sure to share more about it soon!
We hope you'll continue to join us as we build a platform to help you achieve fulfillment in work and life. We do it all for you. Cheers!
- Lauren and the Career Contessa team