LOOKING FOR A GREAT PLACE TO WORK? WE'VE ROUNDED UP 9 INSPIRING PLACES TO DO YOUR BEST WORK FROM COAST TO COAST.
Coworking has been shown to make you happier, more productive, and more confident. That's not to say your home office isn't awesome, too. But it's nice to mix it up, get out of the house, and work in a creative space alongside others equally as passionate about their work as you are.
It's nice to mix it up, get out of the house, and work in a creative space alongside others equally as passionate about their work as you are.
One of the perks of my job at LiquidSpace is that I get to choose where to work, every day. For the past three years I've enjoyed coworking in New York City, and across the country while traveling. I absolutely love it! In the past couple of years, as more people have discovered coworking, a lot of new spaces have opened up—giving you even more options!
Related: How to Make the Most of a Work Trip
Every coworking space has its own vibe. Most spaces offer day passes, so it's easy to drop in and check out different spaces and parts of the city. If you find a place you love and want to work there regularly, you can sign on for a monthly membership and truly become a part of its community.
Whether you're a creative entrepreneur, a job hunter, or a small team, there's a great coworking space near you worth checking out. A few of my favorites on both coasts are featured below.
FOR THE CREATIVE ENTREPRENEUR

Located in the Portrero Hill neighborhood of San Francisco, Code and Canvas is an open, creative space for artists, designers, and creative minds from all industries. Individual desks, private creative zones, common couch areas, and a hip conference room give you options throughout the day for changing up your scenery.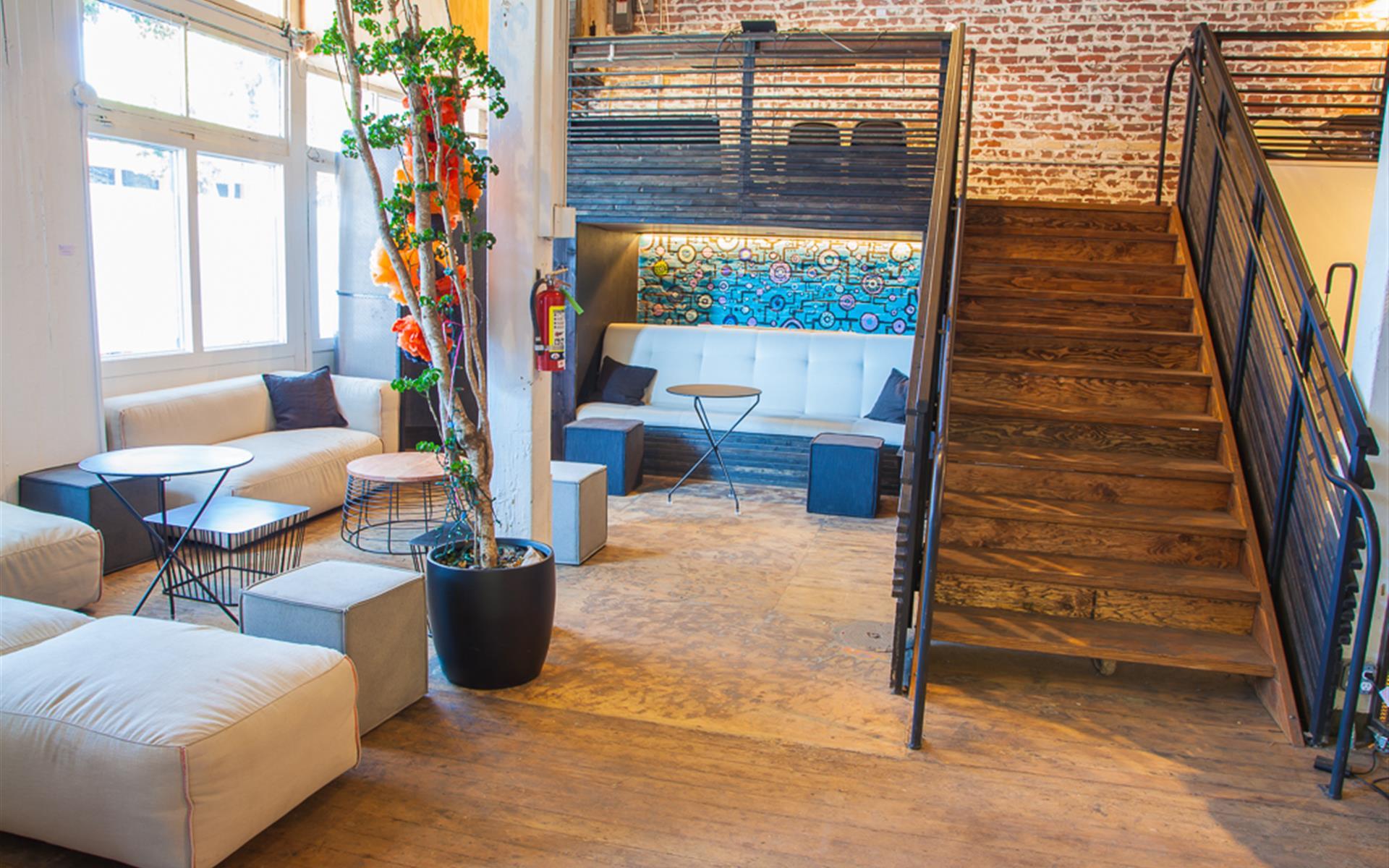 More of a creative clubhouse than "office," Makeshift Society in the Williamsburg area of Brooklyn occupies a 4,000-feet space in a former pencil factory. It's light-filled, two-story space has shared workspace and meeting areas for hosting clients.
It's hard to find a more fashionable place to cowork in Midtown Manhattan than at Space 530, which was designed with fashion startups in mind. Now it's open to all entrepreneurs and attracts a stylish, creative crowd.
FOR THE JOB HUNTER

If you're job hunting in New York, I highly recommend coworking from WorkHouse NYC. It's centrally located near Grand Central Station, making it easy to get to and from interviews. The coworking space is beautiful with lots of amenities, and there are private phone booths you can use if you have an interview scheduled.
Related: 5 Common Interview Mistakes and How to Avoid Them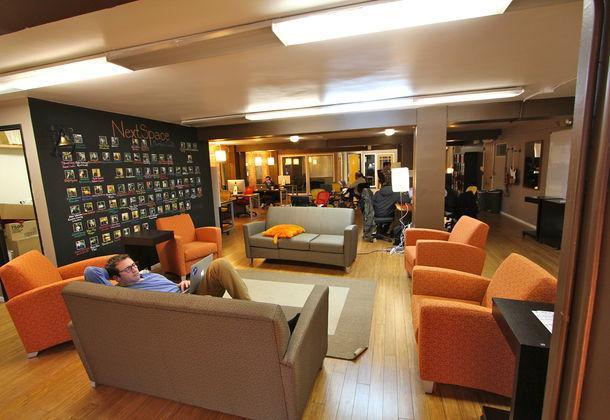 NextSpace San Francisco
Located where downtown meets SoMa, NextSpace San Francisco has a great coworking "café" perfect for job hunters. Private phone booths are available if you need to step away for an interview, and the beautiful street views are inspiring, to say the least.
If you're hoping to land at a startup or just enjoy the vibe of the tech community, COWORK|RS in the Flatiron district of Manhattan is a great place to check out. The layout encourages random conversation between coworkers to spark ideas, solve problems, and collaborate. Private phone booths are available so you can step away for interviews and check-ins with recruiters.
FOR THE SMALL BUSINESS TEAM

Alumni of this coworking space in San Francisco include Uber, Spotify, and Podio. If you're building a disruptive technology company, RocketSpace provides an incredible ecosystem of resources, from offering an inspiring place to work to making connections for members to corporate innovation partners like Samsung, British Airways, and General Motors.
If your team is looking for a stylish place to cowork in Manhattan, you'll definitely want to check out The Yard's new location at Lincoln Square. The space is beautifully designed, in a premier location, and affordable! Monthly memberships give you 24/7 access to your furnished office and a host of other benefits.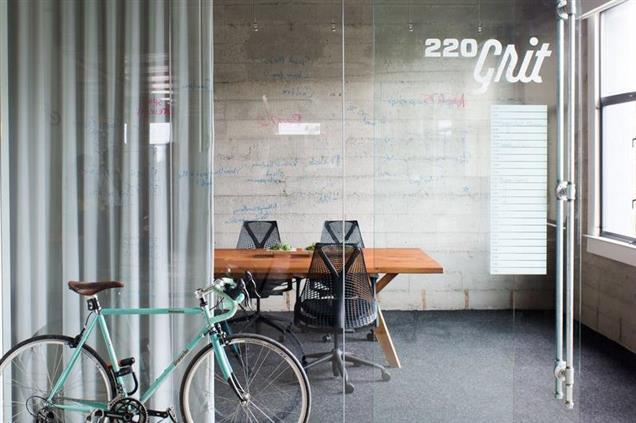 Hattery
Hattery may be the most delicious place to cowork anywhere in the country! The heart of this San Francisco coworking community is its culinary team and kitchen, where a fresh daily lunch brings coworkers together. The space is bright and airy and the community is active outside of the office, too, with yoga, a running club, and other activities scheduled for members.
Related: Working Girl's Kitchen: Lemon Thyme Roast Chicken
Inspired? Go enjoy a day of coworking for free, with an exclusive offer for Career Contessa readers from LiquidSpace. Tap into hundreds of coworking spaces across the country, not just the nine featured here!
Head over to www.liquidspace.com, find a coworking space near you and use code CONTESSA50 to get $50 off your booking. The code expires June 12, 2015. Enjoy!
Editor's Note: We've partnered with LiquidSpace for this post, and we agree with all opinions expressed here.
Photos: LiquidSpace