8 Women on What It's Like to Work at the Best Companies in America
Well, actually, we know. Below you'll find details on what work is like at a handful of those beloved companies (Facebook, Airbnb, Microsoft...) straight from the mouths of some of our favorite women. And yes, the Facebook juice bar is as good as it sounds.
1. Facebook
Karman Lei, Product Designer
"Facebook is the kind of place where you can help solve an enormous and diverse range of interesting problems, so you get the opportunity to learn new things every day. There are tons of resources for new employees, and people are universally friendly and willing to help out." (Read Karman's full interview
here
.)
Josilin Torrano, University Design Recruiter
"My day always begins with making my to-do list for the week and day. I then head over to our cafeteria and stock up on fresh-juiced veggies and other breakfast treats. The rest of the day will follow a similar pattern. Me eating way too much of Facebook's gourmet free food and checking items off my list. There are also meetings and surprise tasks peppered in here and there. This agenda with semi-regular trips to my partner universities keeps me quite busy and terribly over-stimulated. It's a beautiful thing." (Read Josilin's full interview
here
. Or
book a one-on-one mentor session
with her!)
2. Google
Ramya Raghavan, Head of Brand and Reputation Marketing, EMEA, Google
"The nice thing about working at a global company like Google is that you get to work with people from all around the world, no matter where you're based...When I decided I wanted to work abroad, they were really helpful in helping me find the right role that matched my skills and experience. I didn't have formal interviews but I did have several conversations with people on the team before I made the move to make sure it was a good fit." (Read Ramya's full interview
here
)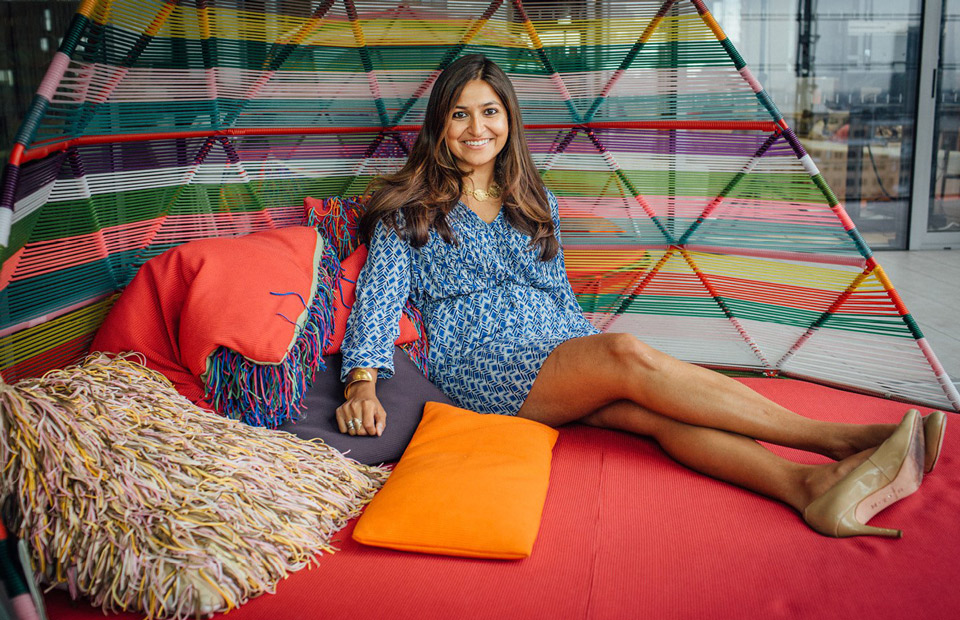 Ramya in the Google offices. Photo: Colin Clay
Lauren Epshteyn, Mobile Ad Sales Strategy Lead
"During my 8+ years at Google, I've worked with large advertisers that are household names. That's fun and exciting, but I've also always been passionate about helping smaller brands that are in the early stages of growth. I knew I wanted to explore that area in more depth in business school, but there wasn't a concentration like that already. I'm a huge believer in "if it doesn't exist, create it," so I combined two existing concentrations. It worked. I left business school equipped to pursue my passion project of helping small businesses grow through smart marketing choices." (Read Lauren's full interview
here
or book a one-on-one mentor session with
her
!)
3. Johnson & Johnson
Jane Poli, Finance Manager
"The culture at Johnson & Johnson is one of relationships. We perform our jobs by collaborating with other functional areas and departments within a very large, complex, global organization. We are encouraged to rotate jobs within different functions, sectors, and companies within the larger enterprise. That's all to say that networking is a part of our every day." (Read Jane's full interview
here
)
4. Airbnb
Sara Adler, Director of Corporate Development
"Starting something new is scary and exhilarating. Joining Airbnb was the same way for me, particularly because the role I stepped into was completely new to the company. I find that channeling excitement and nerves into focusing on doing your best work helps set you off on the right path. It's also easy to forget how much support you'll get from the team you're joining. Airbnb welcomed me with open arms and having their support to take my time in getting ramped up helped tremendously." (Read Sara's full interview
here
)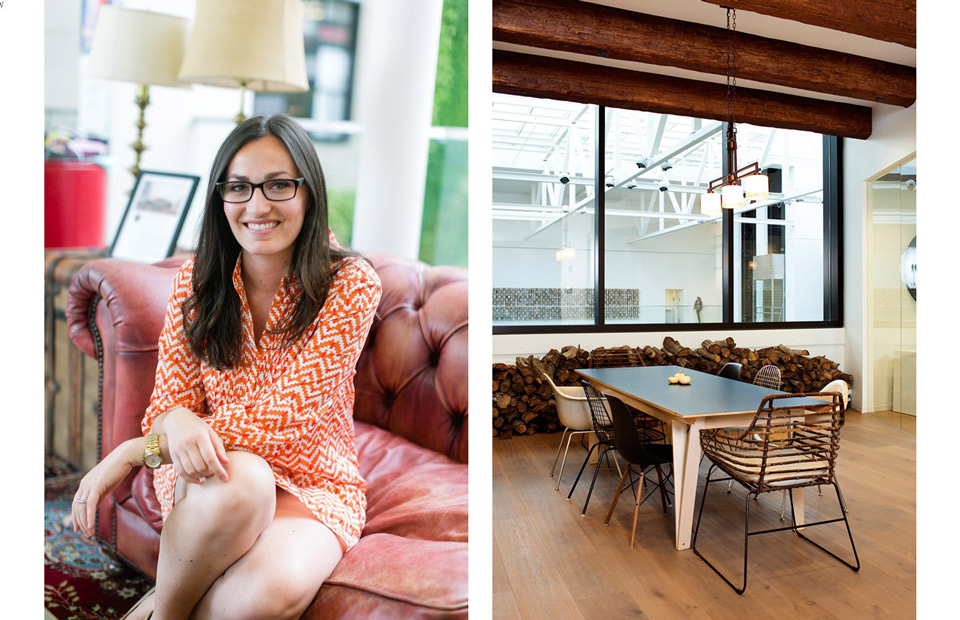 Sara Alder at the Airbnb offices. Photos of Sarah: Hannah Suh; Additional office images: Carlos Chavarria and Leslie Williamson
5. Microsoft
Rakhi Voria, Microsoft Financing Americas Business Development Manager
"I wanted to work at a company that was changing the world, whose values deeply aligned with my own, and that didn't force me to leave my interests at home. One of my passions is advancing women in business. At Microsoft, I've had the pleasure of serving on the Microsoft Women's Board...Leading this group has allowed me to exercise my passion for supporting, advancing, and retaining female talent in the workplace while also building partnerships with similar groups at other companies." (Read Rakhi's full interview
here
).
Natalie Bowman, Marketing Director
"The morning I went to the White House was a surreal moment for me. Microsoft also has provided me with the opportunity to travel all over the world—Australia, Brazil, Japan, China. Working for a global company allows you to experience so many different cultures and meet new people." (Read Natalie's full interview
here
)
Where do you think would be an amazing company to work?