STAY HAPPY AND HEALTHY THIS SEASON WITH THESE SIMPLE STRATEGIES.
Every year, I'm amazed by how quickly the months have flown by. I swear I was at a music festival just yesterday, and now I'm eating leftover Thanksgiving turkey?! It seems like everyone around me has been stressed to the brim these last few months and surviving only by focusing on their impending holiday break.
Last year, this was exactly the scenario for me. I was producing back-to-back events, squeezing in trips home for the holidays and barely getting any exercise or sleep to keep me sustained. It wasn't a huge surprise that I had a mini-breakdown the day after Thanksgiving, since I was feeling completely overworked and overwhelmed. Prompted by my mother's insistence, I ended up emailing my managers asking for them to give me a bit of a breather until I had more control over everything already on my plate.
It wasn't a huge surprise that I had a mini-breakdown the day after Thanksgiving, since I was feeling completely overworked and overwhelmed.
As my friend Mel once put it, I was feeling like burnt toast. "You can scrape off the black bits and throw some jelly on it, but underneath, I'm still just burnt toast."
The thing about stress is that it comes from multiple sources, most of which you can control through dedicated efforts of your own. Have you heard of the old adage "work smarter, not harder"? In terms of work efficiency, this is a phrase that successful people live by, and it largely has to do with how you manage your time, and thus, how you handle your stress.
The problem is that when you're young and ambitious and wanting to prove your worth, being overworked seems unavoidable. If you're trying to make an impression or climb the ladder, the last thing you want to say is that you can't take on more work. Stress has become a buzz word—an inevitable part of our lives. We are all constantly connected, "reachable from anywhere" and stress has become second nature.
Do any of the following examples of stress sound familiar?
Physical stress: yo-yo dieting, extreme exercise, no exercise, lack of sleep (specifically, six hours or less a night)
Emotional stress: stress caused by strained personal relationships or relationships at work
Mental stress: Overworked, overbooked, "burning the candle at both ends"
If you are willing to take a critical look at your lifestyle and identify where you are allowing stress to creep in and take over, you will be able to control it. In the long run, this will allow you to be more productive and avoid shaving years from your life.
Although I used to argue with my mom about whether or not I was handling my stress well (I totally wasn't), I now refer to her for guidance. She's a health-educator with an M.A. in Health Education, and the woman knows her stuff! Together, we've put together a baseline health guide to help you get a grip on your stress, keep your energy levels up and be able to work smarter—not harder.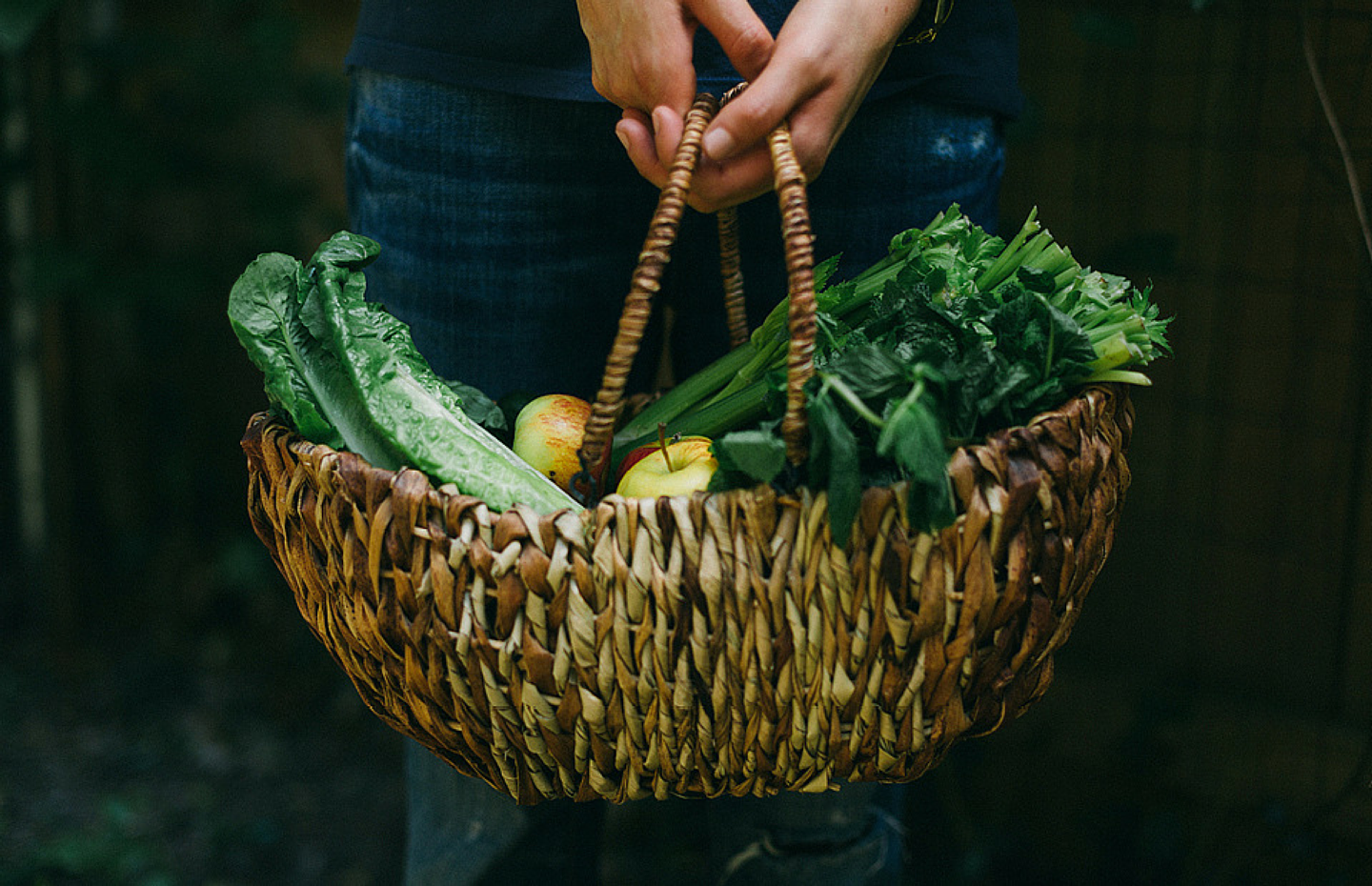 FUELING YOUR BODY WITH PROPER NUTRITION
The problem:
Many people respond to stress by turning to comfort food, constant caffeine and eating on the go. By not getting the proper nutrition and filling your body with junk, you are dumping more stress on your body and wreaking havoc on your health.
The solution:
Make it a point to have at least one vegetable with every meal. Throw spinach, artichoke or tomatoes in with your eggs and sneak in a salad with lunch and dinner.

Avoid packaged snacks, keep starchy carbs to a minimum and eat plenty of protein to sustain you throughout the day (if you are a vegetarian, that means greatly increasing your veggie intake).

Incorporate "brain" food into your diet, such as nuts, fish, berries, seeds and broccoli.
SUPPLEMENTING WITH VITAMINS AND MINERALS
The problem:
Even if you have a perfect diet, it's nearly impossible to get all the nutrients your body needs in the foods that you eat. In response to stress, the body depletes key vitamins and minerals that are needed to maintain energy levels and nourish the body and brain.
The solution:
Every energy-related action in the brain and body depends on vitamins and minerals. Without suggesting dosage amounts (I recommend researching on your own), we highly recommend use of the following natural supplements to improve energy, brainpower, focus and concentration.
Multivitamin and mineral supplement: crucial for anybody with a hectic lifestyle of non-stop stress or who needs more energy and brain power to be able to focus and concentrate.

Vitamin C: supports the adrenal glands that maintain your immune system and help you take stress in stride.

Complete B-complex (B1-12): essential to energy metabolism, memory, mood (for example, people who are low in B1 have spotty memory, while people low in B6 can't remember their dreams).

Magnesium: acts like a spark plug for the energy portion of every cell in your body.

Calcium (citrate is the most absorbable form): in terms of ability to focus, calcium helps settle the nervous system and create inner calm.

Trace minerals (e.g. zinc, selenium, iodine, etc.): these are especially important when nervous, jittery, edgy, easily frightened or upset.

Omega 3 fatty acids: crucial to many brain functions; deficiency linked to learning disorders, memory loss.
GIVING YOUR BRAIN A BREAK
The problem:
As my mom explains, stress is a "brain-drain." When you're busy and overworked, sleep and mid-day breaks go out the window.
The solution:
Create a schedule that will allow your brain to refuel and reset.
Set a standard bedtime and wake up time to ensure that you're sticking to a regular schedule and getting a healthy amount of sleep (ideally, 7+ hours).

Establish a cut-off point for work each night. This should be a time at which you've disconnected and moved away from your computer screen. Even though we are all easily accessible, it's important to set healthy limits for your time! Your superiors will take advantage of you if they know that you're always available.

Light from laptops and phones interrupts your brain's ability to "shut off" or prepare for sleep. Start reading or journaling an hour before bed to allow the brain to unwind.

Make sure you are taking frequent breaks during the workday. Even if your to-do list is 100 tasks deep, you will be able to tackle them more efficiently if you periodically give your brain a rest.
While there are a million different things you can do to reduce your stress and increase productivity, this is a great baseline guide to maintain your health during this busy season. I would also recommend fitting in at least two to three days of exercise per week—especially when you're stressed. If this seems impossible, you should at least be getting outside for a bit of time each day. A walk, clean air and sunlight can be a real treat for your brain.
A walk, clean air and sunlight can be a real treat for your brain.
In my mom's own words: "over time, prolonged or unresolved stress takes its toll on our ability to think straight, focus and perform well. All too often, when stress takes center stage in our lives, we respond by eating on the run, living on a caffeine drip and treating sleep as a time waster."
Hopefully you recognize the dangers of stress, and make an effort to follow some (if not all!) of these steps, and create more balance in your life. There's no use looking like you're 45 when you're 25, and there's no use wasting your youth feeling moody, sluggish and stressed out.
* * *
Start putting you first, and make your health a priority today!