An Interview With Kelly Parisi, Chief Communications Executive at Girl Scouts of the USA
Kelly Parisi, 39, has always known what she wanted and has never been afraid to go after it. Despite the fact that she wasn't even qualified for the first job she applied for, she knew she just needed to nail down a face-to-face interview in order to leave a lasting impression. And she did! As a young communications student, inspiration struck while interning at political and non-profit powerhouses in Washington, D.C. where she says, "I met people I wanted to grow up to be."
Though Kelly has worked many different positions in the world of non-profits, she has been an advocate for girls' and women's rights from an early age. And now, as Chief Communications Executive at Girl Scouts of the USA, she's able to combine all of her passions into one rewarding career. Through her work with the organization, Kelly already has made great strides in empowering young girls to reach their full potential. For example, she was the mastermind behind the company's role in the "ban bossy" campaign, which has now reached over 1 billion people around the globe!
As for the future, Kelly hopes to continue working on behalf of girls everywhere. Her willingness to make bold moves and go after what she wants has rewarded her with a career that perfectly combines her passions. Now, she encourages young girls across the country—and the globe!—to do the same.
Her Starting Point
Many people find the transition between college and "real life" a bit daunting. Can you tell us about your journey between the two? What was your first job post-college?
I went straight for what I wanted: a job that required 7 to 10 years experience and at least a Master's degree. The woman who interviewed me said, "Uh, no."
But she also was impressed that I had learned specific skills during a college internship in U.S. Senator, Diane Feinstein's office. How to make an impact. How to get things done. In a nutshell, I told the story of how, during debate about gun control, Senator Feinstein brought an AK-47 to the Senate floor! But then to get a bill passed, she stepped out of the limelight. She let another senator—from the other party—put his name first on the legislation.
My interviewer said, "I bet we can find a place for you here."
And that is the awesome thing about the non-profit world. There is never enough money or enough bodies, so if you put up your hand and say, "I'll do it!" then someone is bound to say, "Okay!"
How has your college degree prepared you for your current endeavors? Do you recommend that people interested in working in the non-profit sector embark on a streamlined path or explore a little more?
I majored in communications and minored in women's studies. It was wildly interesting, and I learned how to think and write. But being an advocate for girls and women is something I've done my whole life. I remember leading a revolt in Catechism when all the girls were forced to be Egyptian slaves and make bricks out of paper while the boys got to be pharaohs and drink Kool-Aid and boss us around. I didn't think it was fair that the girls weren't allowed to be pharaohs and so I rallied the girls to write our grievances on the bricks. It was my (first) Sally Field moment.
What about non-profit communications sparked your interest? When did you feel like this was the right path for you?
Well, I like to talk. And listen. And, to be honest, I like to feel like I matter. Growing up, I really did not know you could make a living by living out your passion. So I was really lucky that my university—George Washington—was very invested in internships. At political and non-profit ones, I met people I wanted to grow up to be.
What do you love most about working at Girl Scouts of the USA? What is the company culture like?
It's like a Girl Scout Jamboree every day! Fun. Intense. Inspiring. Maybe the best thing is that Girl Scouts from around the country visit our office in NYC, so almost every day I meet and interact with amazing girls. Girls with tenacity and grit.
Recently, one of our Girl Scouts who earned a Gold Award (Girl Scouts' highest achievement) named Anna Krauss stopped by. She's deaf and was ticked off that New York State standardized tests required students to write about the meaning of a speech they listened to. Deaf students could have the speech translated into sign language, but sign language doesn't allow "listeners" to "hear" intonation or emphasis. It wasn't fair. Anna got the test changed and a new non-discriminatory law was put on the books. I am proud to work for her.
Her Big Break
If we had the chance to peek at your schedule, what would an average day look like?
That's hard to answer, as my job is anything but predictable. We have 112 councils, 2.3 million girls and a brand virtually everyone in America knows. No matter what is on my calendar, something else inevitably comes up.
What is the most challenging part of your job? How do you keep yourself from getting burnt out?
The challenging part is that weird things happen at weird times. Any time of the day or night, I might need to speak—in an intelligent, informed and thoughtful way—about anything from our famous cookie program to our new Girl Scout-inspired Barbie doll. Really. I've taken calls about those issues during birthday parties.
Still, for me "burnout" isn't really an issue. Maybe a key to that is the amazing people I work with. We all take what we do very seriously, but we don't always do it in a serious way.
What about GSUSA would people be surprised to learn?
We have thousands upon thousands of amazingly dedicated volunteers who keep the Girl Scout motors running by inspiring girls daily—and there are so many benefits to volunteering. For one, we recently learned that two-thirds of our volunteers believe their experience with Girl Scouts has actually helped them professionally. And we're always looking for more volunteers to join our huge and awesome team (all you have to do is visit www.girlscouts.org/join. And tell your local council that Kelly sent you!).
Here's another thing that may surprise you: we have many men and "cookie dads" who call themselves Girl Scouts! Also, today's Girl Scouts is not your mother's Girl Scouts. Sure, there are still cookies, crafts and camp—but camp now is a lot more than s'mores. It's learning everything from robotics to first-responder skills. Seriously, our girls know how to use the jaws of life!
Can you tell us about a recent success story at work?
I'm really proud of our work on the Ban Bossy campaign, which asks people to stop calling girls "bossy." More than one billion have seen the ads or PSAs or heard someone talking about this campaign launched by Girl Scouts and Sheryl Sandburg's Lean In Foundation. Some people think it's brilliant. Others say it is ridiculous. But one thing is for sure: people are now thinking about how we label girls and what that might have to do with relevant facts like how, between elementary and high school, girls' self-esteem drops 3.5 times more than boys; girls are twice as likely as boys to worry that being "bossy" will make them seem unlikeable; girls get interrupted more and called on less in school; and less than 15 percent of Fortune 500 CEOs are women.
Her Perspective
What skills are essential to working in communications? Do you think having an industry niche is important?
Obviously you need to be able to speak and write effectively. But personally, I think the essential skill for any job is knowing how to play in the sandbox. By that I mean you have to know how to get along with people—all kinds of people, people who might have the toy you really want and are being hoggy or mean about it.
Things to ask yourself are: do you know how to share? Do you know how to negotiate? Do you know how to not freak out if someone gets sand in your eyes? If you don't, learn.
Translating passion into a career is tough. What advice would you give to women trying to figure this out?
Try. Risk it. Be willing and eager to be a beginner—even a grunt—in the field. Then work insanely hard.
What, if anything, do you wish you had known before you entered this occupation?
That your first job does not determine the rest of your life. If it's not quite right, if it turns out to be not for you, then no big deal. Just get another job. People do it all the time. The Bureau of Labor Statistics says that between ages 18 and 46, the average American changes jobs 11 times.
And finally, what do you wake up looking forward to? What's next for your career?
It sounds completely corny, but I swear every day I wake up looking forward to coming to work. If I spend the rest of my life working on behalf of girls, I'll be a happy camper.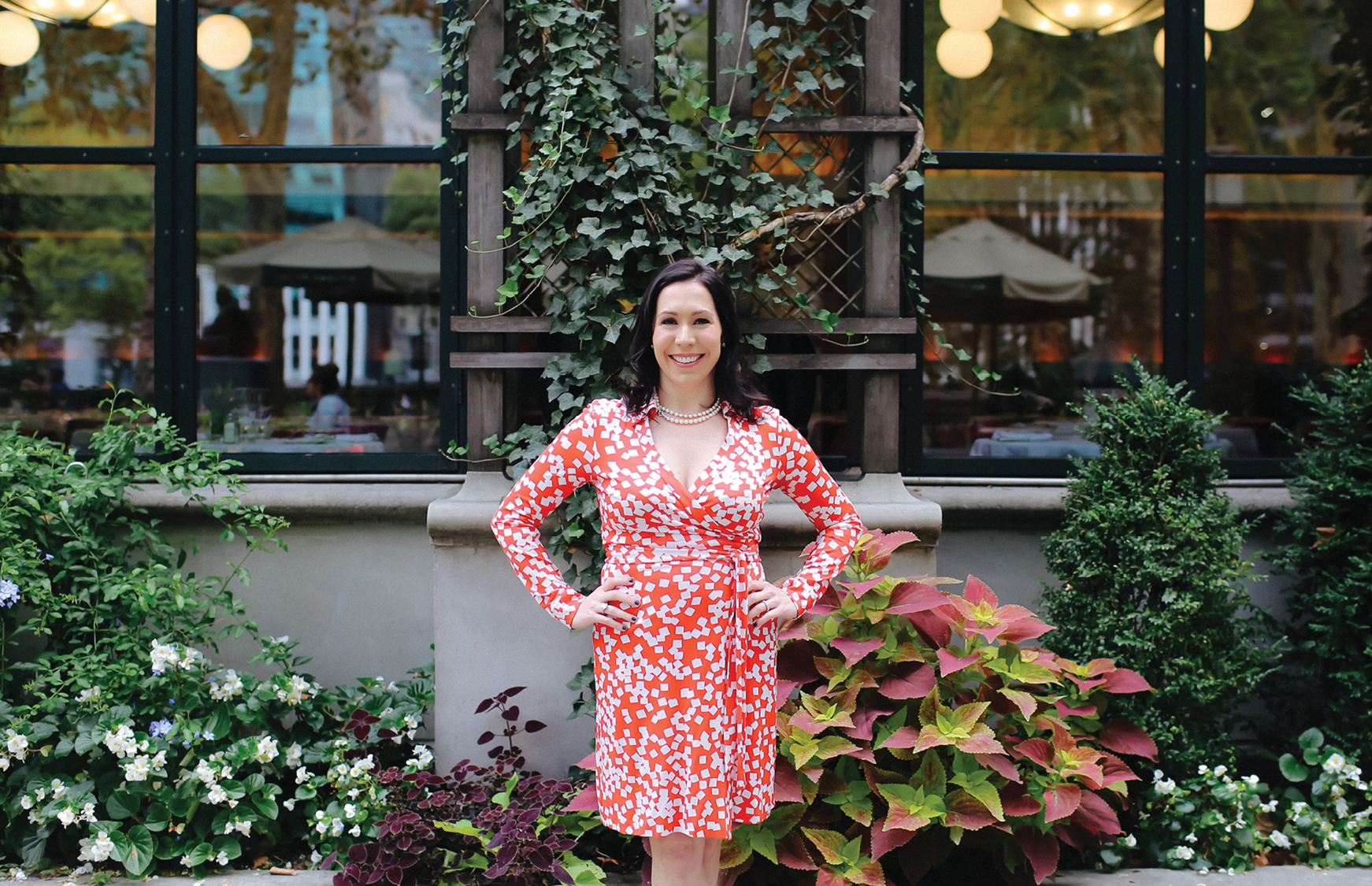 ---