Why My New Career Mantra is "Anything is Possible"
This post is sponsored by Intuit QuickBooks, a tool that helps you grow your business.
I recently attended the
QuickBooks Connect
conference in San Jose where I started the day in my usual conference uniform—and mindset.
I wore all black with a professional blazer, comfortable shoes, and prepared myself to be entertained with plenty of cool swag but not much else. What can I say? Work conferences have a reputation for a reason.
I was wrong.
My expectations were quickly blown away when I entered the San Jose Conference center. Every detail was well thought-out. The scheduling, the speakers, the moderator (hey, Lisa Ling!) and the one-on-one interviews with QuickBooks executives (that I'm fortunate to call part of my job) were all seamless.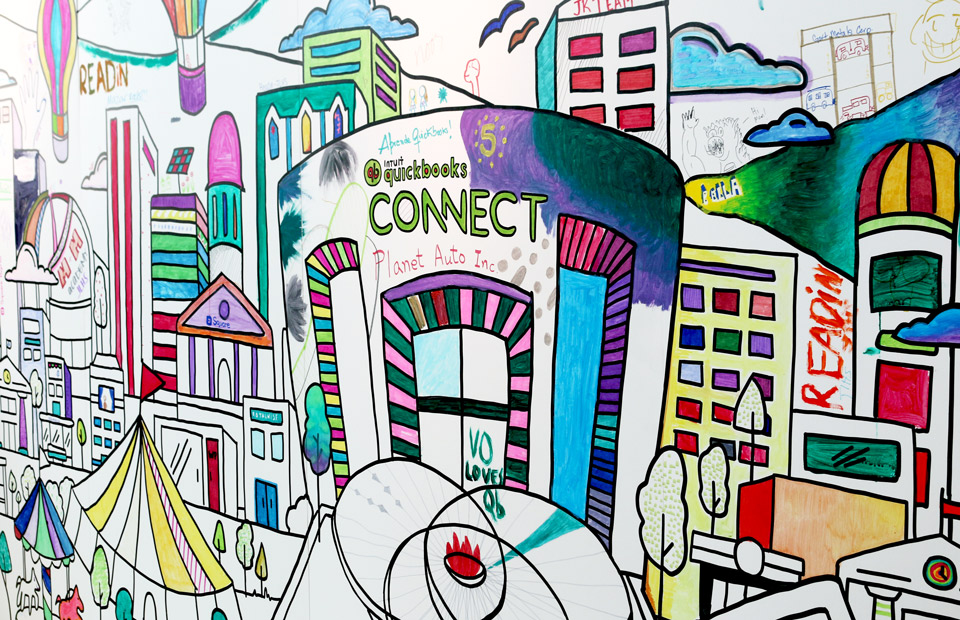 Build a career on your terms
The theme of the conference was "Anything Is Possible", which was reflected when I sat down with
Cassie Divine
, an Intuit leader, mother, wife, and Etsy online store owner. One of the questions we get asked the most by you, the Career Contessa community, is how do you proactively build a career on your terms? Similarly, how do you transition careers if or when your proactiveness leads you to believe that a better career or company is out there for you?
Cassie's story starts with her enjoying a successful multi-year career at Intuit when she became a mother. At 18-months, her daughter experienced a medical condition that left Cassie reexamining her life and career. Ultimately, Cassie decided—while in an airport— that she was going to commit to the universe to do something different. She was going to take action to change her current job.
And, just like that, she did. Not because she didn't believe in Intuit, their products, or had a bad boss. In fact, she switched her job during a time before she knew what her next career move should be. The one answer she did have was that her current job wasn't working for her anymore.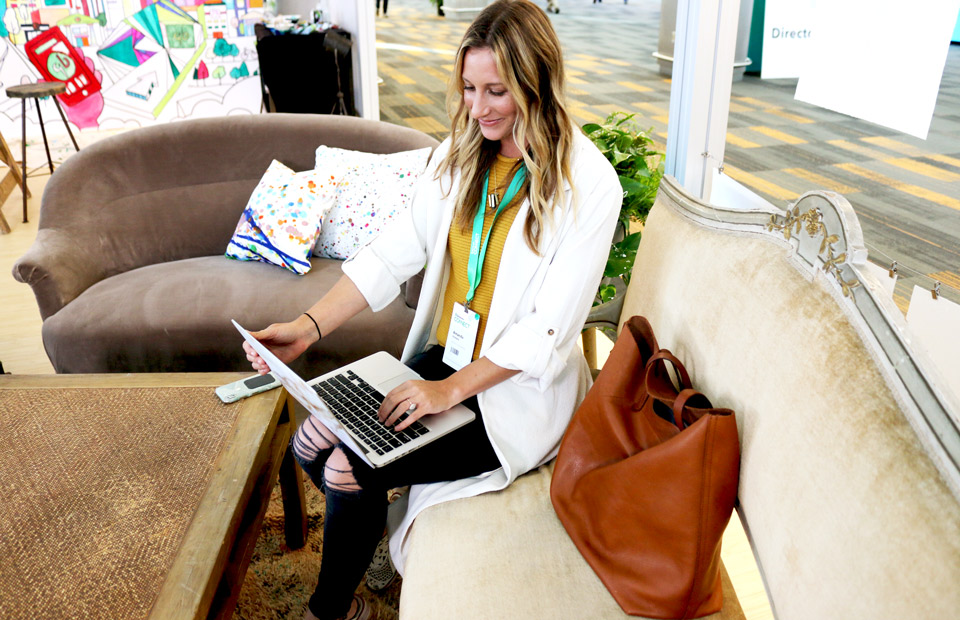 change isn't easy—but it's usually worth it
Cassie told me how she took a new role on Intuit's Self-Employed team that allowed her to become an individual contributor versus a manager for 30+ people. Giving back her fancy VP title for something less glamorous left the spectators wondering what she was thinking. Before starting her new job, she had a complete meltdown with her boss around her ability to be successful in her new role. When he asked her what she wanted if she took the fear out of it, she blurted out "general manager."
From that time on, Cassie's proactively taken the steps to build a career as a business leader, on her own terms. Not because she knew that's where she wanted to end up all along, but because she was brave enough to talk about wanting something different for her career. Because Cassie was brave enough to speak directly to her bosses to say, "I'm ready for a change. What's needed and how can we make that happen?"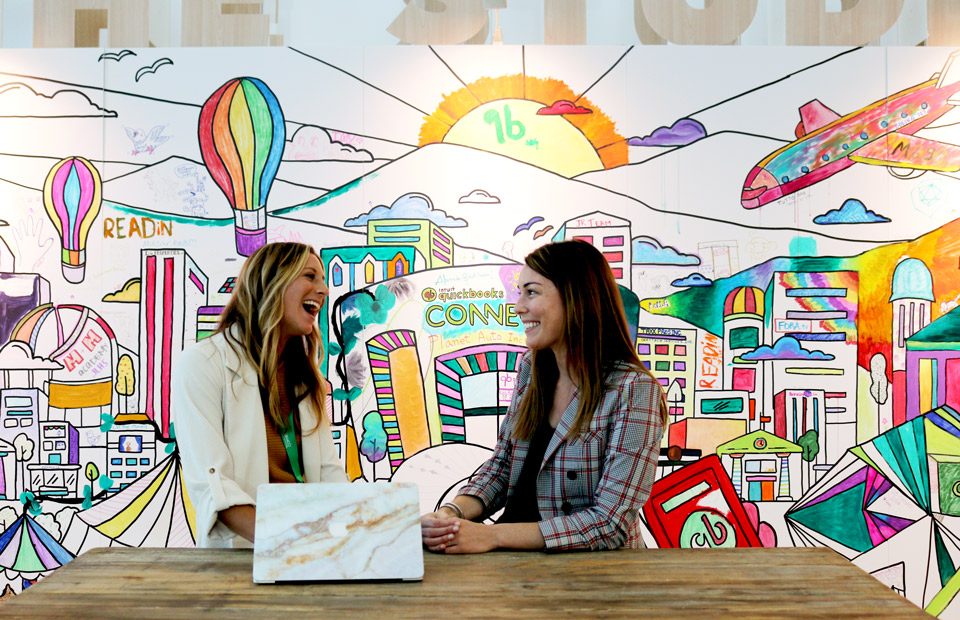 Speak Up + Create Your Own Opportunities
There were so many other conversations from QuickBooks Connect that also supported my new "Anything is Possible" career mantra. For instance, Quickbooks pro and successful entrepreneur,
Stacy Kildall
, was empowered to find her success as a bookkeeper by also speaking up and creating her own opportunities. Stacy didn't start as a bookkeeper. She was an office manager when they asked her to manage the books. Stacy recognized her strength and now helps multiple entrepreneurs manage their books, cash flow, and plan their businesses.
I heard dozens of stories that back up my faith in this new mantra. What did they all have in common? They took action. They were proactive. They challenged the notion that things can't change. They spoke up. Each woman challenged traditional beliefs and storylines (like Cassie's VP status and Stacy's lack of a college degree) to build careers on their terms. They all believed that anything is possible.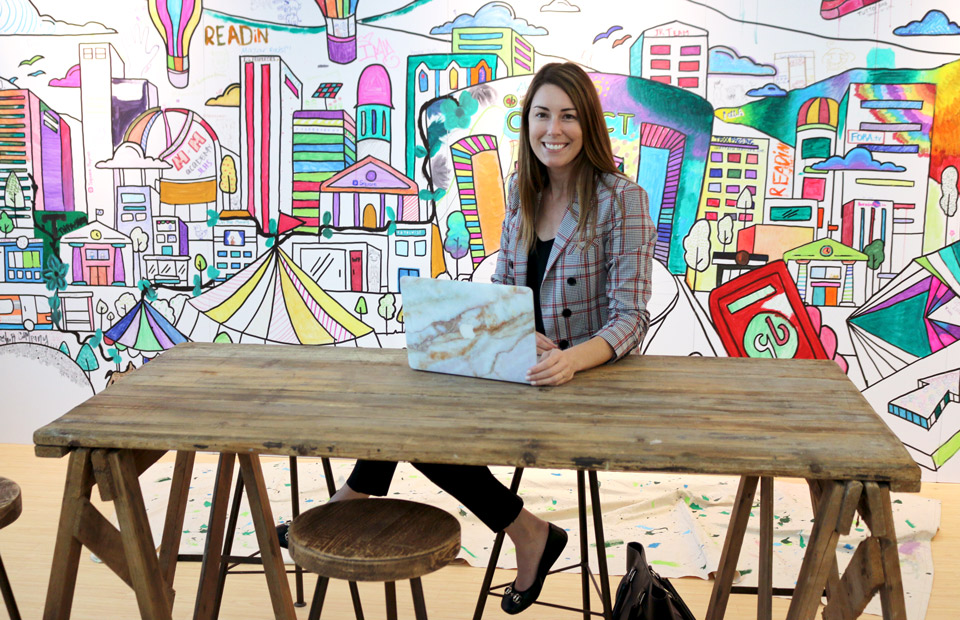 So, I challenge you to think about what you want or need to build a career on your terms. Is there something that you think is impossible so you're not allowing yourself to push for it? It's ok if you don't have the answer either. You can set this as your
new mantra
and just start talking about it.
You can start seeing that anything is possible for your own career. Personally, I can start experiencing conferences like QuickBooks Connect with a growth mindset. But don't ask me to replace my all black + cool blazer uniform. That stays.

This post is sponsored by Intuit QuickBooks, a tool that helps you grow your business. You can become a QuickBooks user like me right here.