Megan Hughes, Orbitz Worldwide
When an early career choice requiring constant travel didn't turn out to be the lifestyle she was looking for, Megan Hughes decided to find something a little more stable. Luckily, exposure to technology in that first role had sparked something within her, and Megan ultimately found her niche with travel company Orbitz. Now, in her seventh year with the company, the 29-year-old holds the title of Director of Mobile Products at Orbitz headquarters in Chicago.
Working her way from Products Analyst to Director meant a lot of changes, the biggest being her move from individual contribution, to a role as team leader. While that meant giving up control of the end product, it also gave Megan the chance to grow as a director, setting expectations and defining responsibilities for her team. Keeping the job "fresh" is something Megan has achieved by taking on new projects, networking and constantly broadening her perspectives—a goal she's taken to heart by working towards her MBA.
Going back to school has left Megan with an awe-inspiring schedule, boasting things like a 6:00 a.m. workout, a work day packed with meetings and interviews and usually just enough time to catch dinner en route to night classes, which end around 9:00 p.m. A list-maker and priorities setter, Megan is able to stay cool under all the pressure by not being afraid to say "no" or to ask for help. She also makes time for herself a priority, in the form of yoga, quiet meditation or finding new happy hour spots with friends—that is, when she doesn't have homework!
EDITOR'S NOTE: Megan is now a Career Contessa Mentor! Click here to book personalized career advice with her.
Her Starting Point
Many people find the transition between college and "real life" a bit daunting. Can you tell us about your journey between the two? What was your first job post-college?
My first position after college was working for a small consulting firm working on implementations of enterprise software packages. I really had no idea what I wanted to do after graduation and was overwhelmed by all of the possible jobs and cities. I chose consulting because it sounded glamorous and it allowed me to live in Chicago where all of my friends were moving after graduation. I quickly realized that traveling every week was not as fun as I thought it would be and started looking for something local in Chicago. This was after spending about a year in consulting. While my initial position wasn't a perfect fit, it did get me into the technology field and showed me how many different companies and industries were using software and technology in their businesses.
What was the most beneficial class you ever took? Are there any you wish you had taken? Any you wish you hadn't?
The most beneficial class that I took during undergrad at the University of Michigan was Professional Writing. In this class, we wrote resumes, cover letters, personal statements and learned how to communicate in the workplace post-graduation. It was incredibly useful and prepared me for the real world better than any other class that I took. In hindsight, I wish I had taken a Computer Science or Coding class based on where I have landed with my current career. Working in a technical field without ever having written code is sometimes challenging.
At what point did you decide on product management?
Product Management really found me. I knew coming off of my consulting job that I really enjoyed working with development teams and figuring out ways to build products for customers using technology. Consulting really prepared me for Product Management, but the great thing about working for a company like Orbitz is getting to build great products for our end customers. Product Management is never boring because you always are keeping up with the latest technology and competitive landscape changes. I never imagined seven years ago when I started in Product at Orbitz that I would still be working in the product field.
What do you love most about working at Orbitz Worldwide? What is the company culture like?
Orbitz is really a phenomenal company to work for and I feel very fortunate to have spent the majority of my career here. It is filled with really smart people that work in a collaborative way to address the dynamic, always-changing industry. There is a very open culture that supports ideas and innovation with a focus on being a technology company. People at every level have the ability to truly make a difference and see the impact on the larger organization.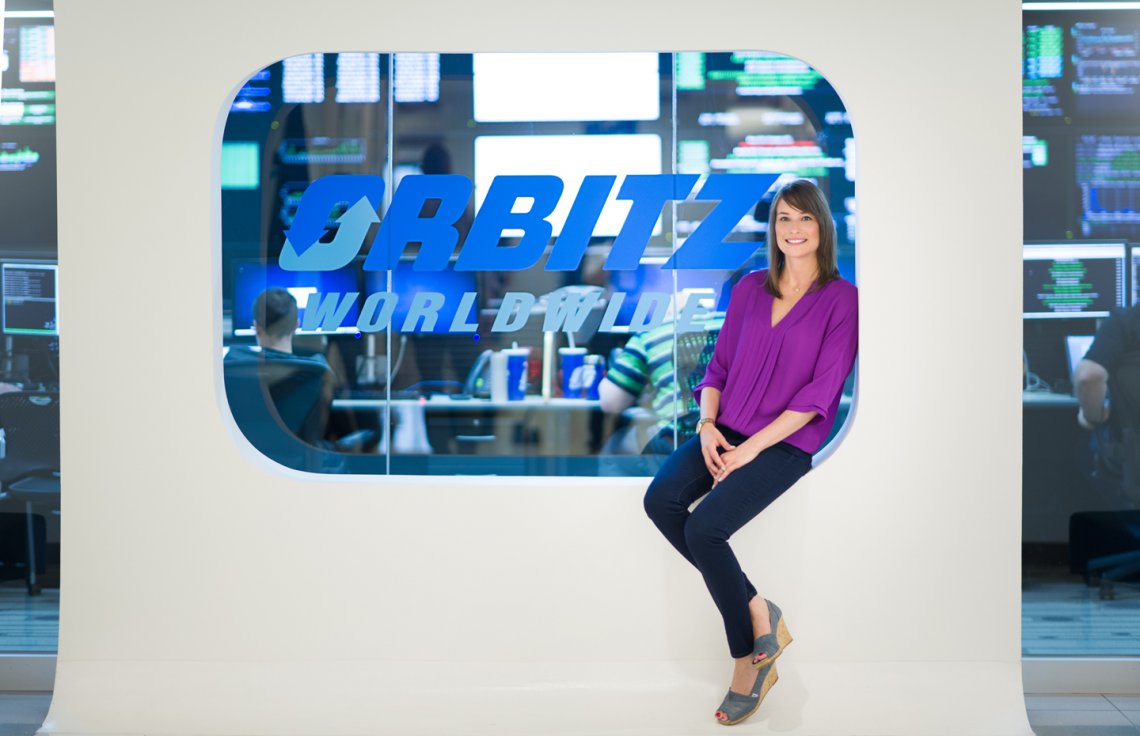 Her Big Break
Your career at Orbitz Worldwide started in product analysis before transitioning to product management and, finally, to your role as a director. What are the biggest differences between these positions? How have you managed to switch gears?
In the Product Management group at Orbitz, I started out as a Product Analyst for our Transportation (Air, Car, Cruise) Products and then moved into our Hotel group, managing the front-end experience for our hotel shopping path. Product Managers at Orbitz work closely with engineers, UX designers and business stakeholders to bring the company vision to life by implementing the product strategy, conducting competitive analysis and industry research, analyzing customer behavior and metrics and building the best products for our customers.
I then moved over to the Marketing Technology Group where I was a Product Manager for our internal marketing products helping create tools that allowed Orbitz to optimize marketing spend. It was in this role that I was promoted into a management role where I started managing employees as well as products. And finally in the last two years, I have worked as the Director of Product Management in our Mobile Group where I lead a team of seven Product Analysts and Managers responsible for building our award winning iOS and Android native apps and our mobile and tablet optimized websites.
The biggest differences in these roles was moving from just an individual contributing, execution-focused role to one where I am leading a team with ownership of the product strategy and influence into how these products impact the larger company strategy and vision. The hardest thing about coming up out of the details was giving up the control of the product. I have overcome this by making sure that even though I am not as involved in the day to day activities with the development teams that I am still very well versed on the products and that I set clear expectations and define responsibilities with my team. I've accomplished this by hiring some really great people and finding Product Managers that are true "mobile geeks" with a passion for what we are building.
If we had the chance to peek at your schedule, what would an average day look like?
In addition to working full-time at Orbitz, I also am getting my MBA in the evenings, so my days are jam-packed. I start most days with a 6:00 a.m. workout with my trainer or a yoga class (when I can drag myself out of bed) followed by a large cup of coffee for my bus ride where I catch up on emails and some industry news before I get into the office. In the mobile space, things are changing every day, so keeping up with the latest news is a must.
Once at work, the typical day contains a lot of meetings, a mix of envisioning sessions to talk through the latest features that we are looking to add to our apps or mobile sites, strategy planning meetings or roadmap review sessions to communicate what is coming up in the next 90 days. Most days also contain a few 1-1s with my team or an interview with a potential product candidate, and then wraps up with a metric and performance review to find out how the apps and latest features are performing.
I usually leave the office by 5:30 p.m. and grab some dinner on my way to MBA classes from 6:00 to 9:00 p.m. I often end the day (when I don't have homework) with a drink with classmates after class.
What are your strategies for remaining calm and focused in what can be a high-pressure position?
My days can quickly get very overscheduled, so my main tactics for remaining calm and sane are to block time off on my calendar during the day to get caught up on emails, complete outstanding tasks or just to stop and think. When I am running from one meeting to another, it is the end of the day before I know it, so scheduling work time is essential. I also am not afraid to ask for help and to say "no" when I don't have time to commit to something. In addition to these strategies, I am trying to start meditating more regularly. It is often hard to make time, but when I do those few minutes make a world of difference.
You've been with Orbitz Worldwide for seven years. What are the pros and cons of being with the same company? (i.e. in terms of career growth, projects, etc.)
I am still amazed sometimes that I have been with the same company for seven years. One of the main things that has kept me with Orbitz is the investment in technology and the commitment Orbitz has to being cutting edge and innovative. Working here has given me opportunities to work with other leading companies in the mobile and technology space.
Even though I have worked here for so long in the same general role, I have worked in a lot of different functional areas (Air, Car, Hotel, Marketing, Mobile, etc.). Through these changes, I have gained a broad understanding of a lot of different areas of the business and have been able to take on new projects and have worked to keep it fresh and interesting. I also have had the opportunity to work with a lot of great people over the years and have several mentors that have helped guide me through my time at Orbitz. Through these relationships and others that I have formed, I also have been given the opportunity to try out areas that I may not have otherwise been qualified for. For example, last year I spend the majority of the year as a Technical Manager for the Mobile and Tablet Optimization team managing a great group of engineers working to implement responsive design across some of our pages. I also have served as an advisor to the UI Engineering group at Orbitz.
One disadvantage is my somewhat limited view and perspective on how Product and Technology teams operate. To ensure I am continuing to broaden my perspective, I keep current with the industry and competitive trends and also keep in contact with many people who have left Orbitz. It also is one of the reasons that I went back to school and I have enjoyed meeting and networking with people from many different companies and industries to keep my ideas fresh and current.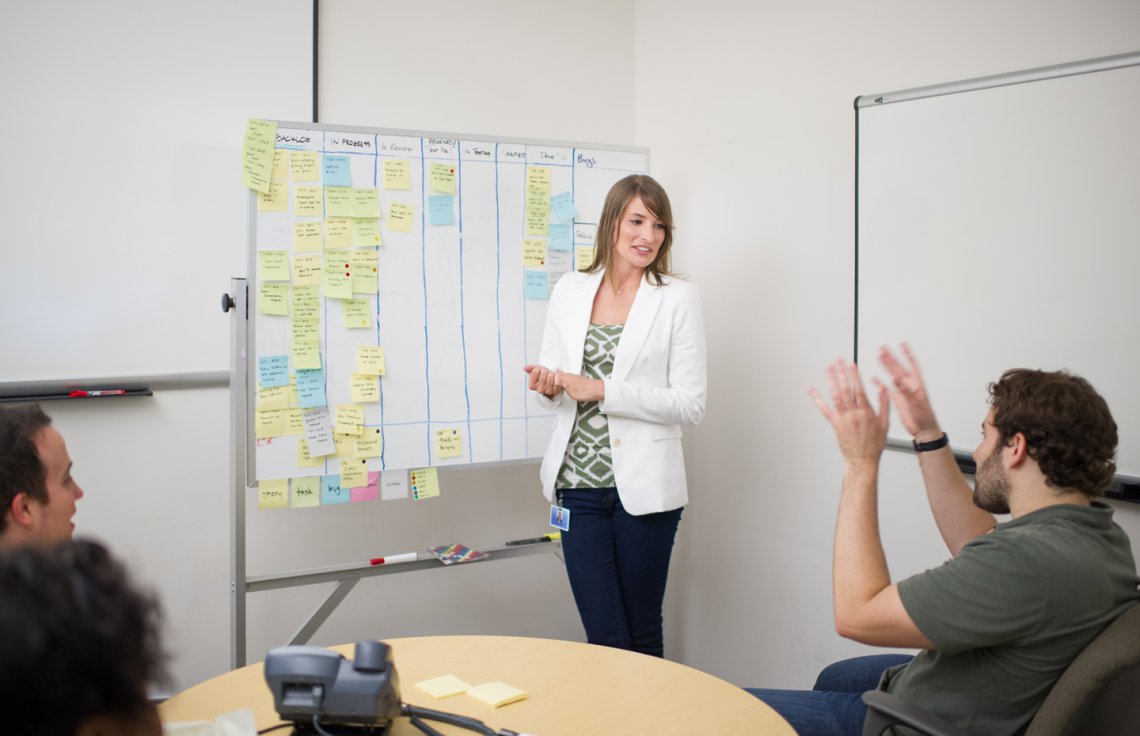 Her Perspective
Translating passion into a career is tough. What advice would you give to women trying to figure this out?
Figuring out what you are passionate about is intimidating and I don't think that I have figured it out completely. I think the most important thing is realizing that I don't yet have all the answers and it is okay if I am not sure what my true passion is. For me, I am focused on finding something that is interesting and challenging and I've relied on mentors for insight into how to navigate my career.
Staying fresh and innovative in today's fast-paced world can be a challenge. How do you stay creative and where do you look for inspiration?
The mobile space in particular is changing rapidly and I have come to realize that I should not get too set on any one idea. At Orbitz, we follow agile development processes and work to build a minimum viable product to deliver value to our customers while allowing us to quickly iterate and learn. I find inspiration by participating in industry events and interfacing with leaders in the mobile space like Facebook, Apple, Google and Amazon. I also follow a lot of blogs and industry news on Twitter.
How do you handle work/life balance?
My main tactic is to set realistic expectations for myself and decide when I am not going to do things. I am a list maker and set priorities for things that I want to accomplish at work, at school and at home so that I don't get too overwhelmed. I also make sure to take time out for myself, whether it's working out or yoga in the mornings, or exploring new happy hour spots and restaurants around the city with friends on the weekends. I have been very lucky that Orbitz has been so understanding and supportive with my school schedule.
And finally, what do you wake up looking forward to? What's next for your career?
I look forward to creating the best mobile experiences for our customers and figuring out how to bridge our experiences between the variety of different devices that customers use to shop and book travel. I also am inspired by how fast mobile is changing and how different the products I am building will be in the future.
For me, what is next is finishing school and continuing to broaden my skill set and learning new things every day. I will continue to work with others in the industry to solve the complex mobile problems that all companies are currently facing and continue to build a dynamic product management practice at Orbitz.
EDITOR'S NOTE: Megan is now a Career Contessa Mentor! Click here to book personalized career advice with her.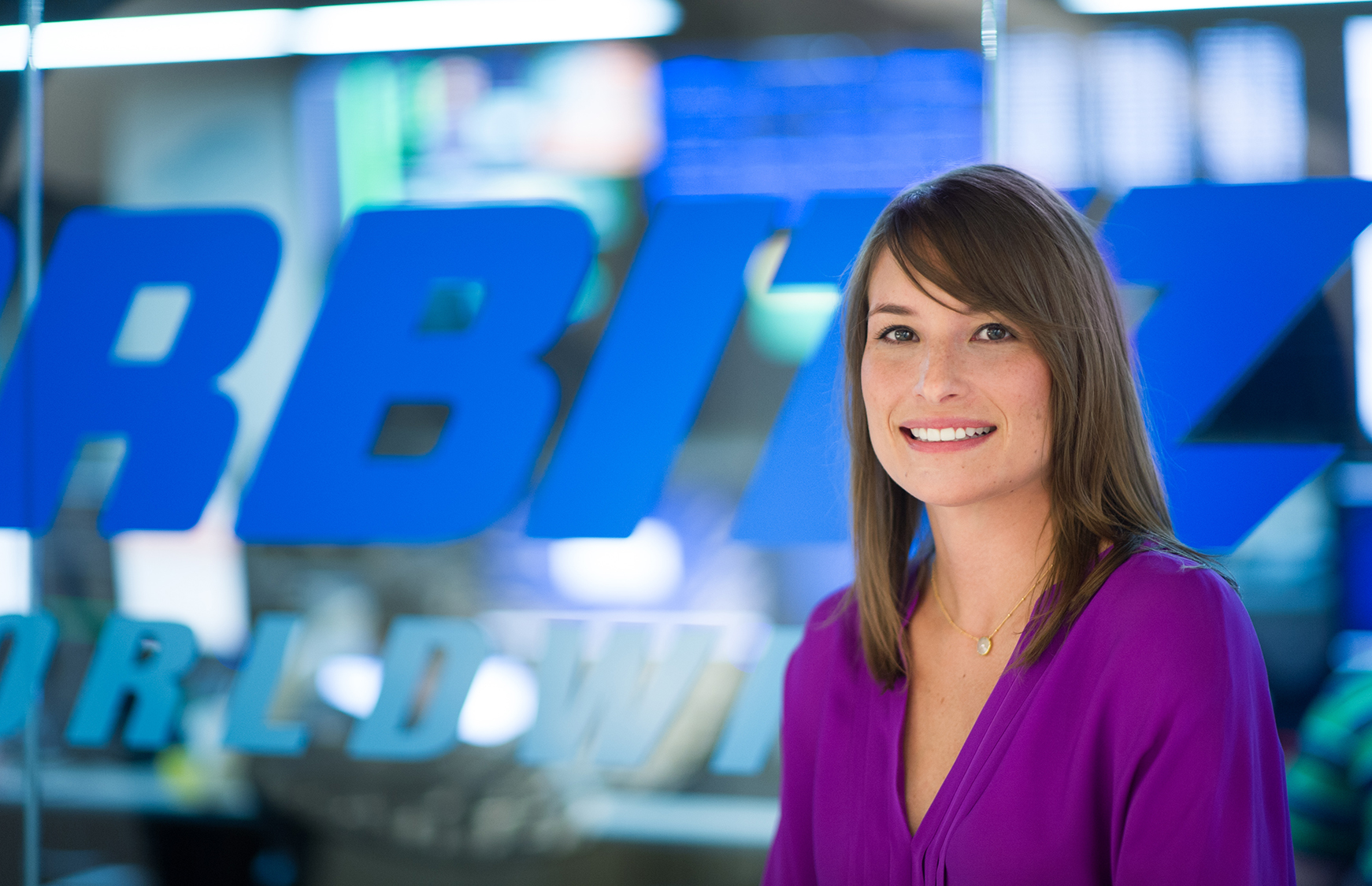 ---