Jane Poli, Johnson & Johnson
Would you believe that acting as finance manager of a Fortune 500 Company is a little bit like organizing your closet? It's true, just ask Jane Poli. This die-hard organizer found her calling as an accounting major– a natural fit for her love of order and organizational skills. Today, as Finance Manager of Equity Compensation at Johnson & Johnson, she uses logic and critical thinking to manage the company's administration of equity compensation. It's an important role that leaves little margin for error, but Jane has proven there's no hurdle she can't clear through hard work and collaboration.
From working at a Big Four accounting firm, to dabbling in the world of start-ups, to her current role at Johnson & Johnson, Jane thrives on change and new challenges. She's a living testament to the value of lifelong learning, completing her MBA while working full time and parenting two teens. Her secret? Hard work, perseverance and many Sunday afternoon study sessions at the kitchen table with her high school daughter and her friends!
Jane is passionate about developing new talent and mentoring young professionals, and is a leader in Johnson & Johnson's Women's Leadership Initiative. For tackling tough tasks, Jane's method is simple: Just DO it, study hard and never give up! Now that's a mantra we can get behind!
Her Starting Point
You earned a BS in Accounting from Rutgers University. What was it about accounting that sparked your interest?
I selected accounting because I felt it was the most concrete program within the business school curriculum and had the most opportunities and potential for long term career growth. It played to my strengths of being organized and leveraging rules and regulations to complete tasks. Accounting is like organizing, making sure all of the items are grouped together properly. (I secretly love to organize my closet!) I have learned over the years, being an organized person helps in the accounting profession.
What did you find was the most useful course you took while in college? Were there any courses you found particularly challenging?
In my undergraduate education it was Intermediate Accounting; it uses the fundamental principles of accounting in practical application. I bring my Intermediate Accounting Book by Kieso and Weygandt with me from job to job and refer back to it quite often. It has many highlights, underlines and Post-it notes peppered throughout the pages. It is my go-to resource.
In graduate school, the most useful course was Team Leadership. It has helped me learn to become a situational leader and shift my approach based on the individual team member, relevant task, and the goal to be accomplished. I have high expectations for the team and their performance and help them develop clear attainable goals, obtain the required skills, and provide the support to accomplish them.
The most challenging undergraduate course was Auditing. It is a very different way to look at financial information, more of a forensic approach that requires a completely different mindset. Looking back now after being an auditor for multiple years, the concept seems simple, but it was not intuitive to me back then.
In addition to your bachelor's degree, you hold an MBA in Management and Finance from Rutgers. What made you decide to pursue a graduate degree in business? What was the most valuable part of the experience for you?
I enjoy learning and strongly believe in continuous learning and development to enhance my skills, keep up with current business trends and expand my career opportunities. Finance positions at Johnson & Johnson typically consist of a hybrid of technical accounting and finance skills and I wanted to become more valuable and competitive within this type of structure. I wanted to further develop my finance skills and expand my managerial knowledge in order to become a more successful finance manager at the company and potentially have more opportunities for career growth.
By far the most valuable part of the experience was that I learned through hard work and perseverance, I could achieve anything I set out to accomplish. I completed my MBA degree while successfully working a full-time manager position, being a mother of two teenagers, taking care of a home, being married and managing life's challenges such as the death of my father and assisting my daughter with her college search.
I worked diligently and embraced graduate school fully by learning new skills, developing new relationships and finally graduating with honors. I could not have achieved this without the encouragement and support of my husband and children, who not only pitched in with the household tasks, but also cheered me on when I had a long day or difficult exam. Walking in the door after a late night, my son would cook me an egg sandwich because he realized I had not yet eaten dinner. It warmed my heart! It was very important to me that I be an example for my children that you can do anything you set out to do if you work hard and try your very best. I spent many Sunday afternoons studying with my daughter and her friends at our kitchen table, they are memories I will cherish. When I graduated my children and husband came to support me and my daughter was yelling the loudest in the crowd. I am very touched by her support of my accomplishments.
You are a Certified Public Accountant with the New Jersey State Board of Accountancy. Can you tell us a bit about the process of earning your CPA designation? Do you have any advice for aspiring accountants who are preparing to sit the CPA exam?
The requirements to become a CPA vary from state to state and are constantly changing to meet the needs of the accounting industry. The basic requirements are the completion of a college degree containing a specific regime of accounting and business courses, successfully passing the Uniform CPA Exam and completing the required work experience. Currently in New Jersey, there is a 150 college credit requirement to become a CPA and therefore many individuals are seeking to earn a master's degree in accounting or an MBA with an accounting concentration to satisfy this requirement. The MBA route is an excellent way to obtain the required credits for the CPA license and learn more business leadership skills and enhance one's overall business knowledge and perspective. I suggest to students that want to become CPAs to attend college in the state in which they wish to live and work, as college curriculums are generally geared toward the requirements of that particular state.
You also need to study hard. It is an extremely difficult multi-day, multi-part exam, with most individuals requiring several "sittings" to pass successfully. It was by far the most difficult and technical exam I have ever taken. At the time I took the exam, you were not allowed study guides, notes, books or even a calculator to help you complete the exam! My hard work and many hours of preparation have been well worth the effort as it has opened doors for me throughout my career in obtaining new and interesting job opportunities.

First, JUST DO IT! It will set you apart from the pack. I know the task seems overwhelming, but with hard work, you can do it! Second, STUDY and practice exam problems…then more problems…then more problems. And when you think you have studied enough of the problems, study some more! Third, NEVER GIVE UP!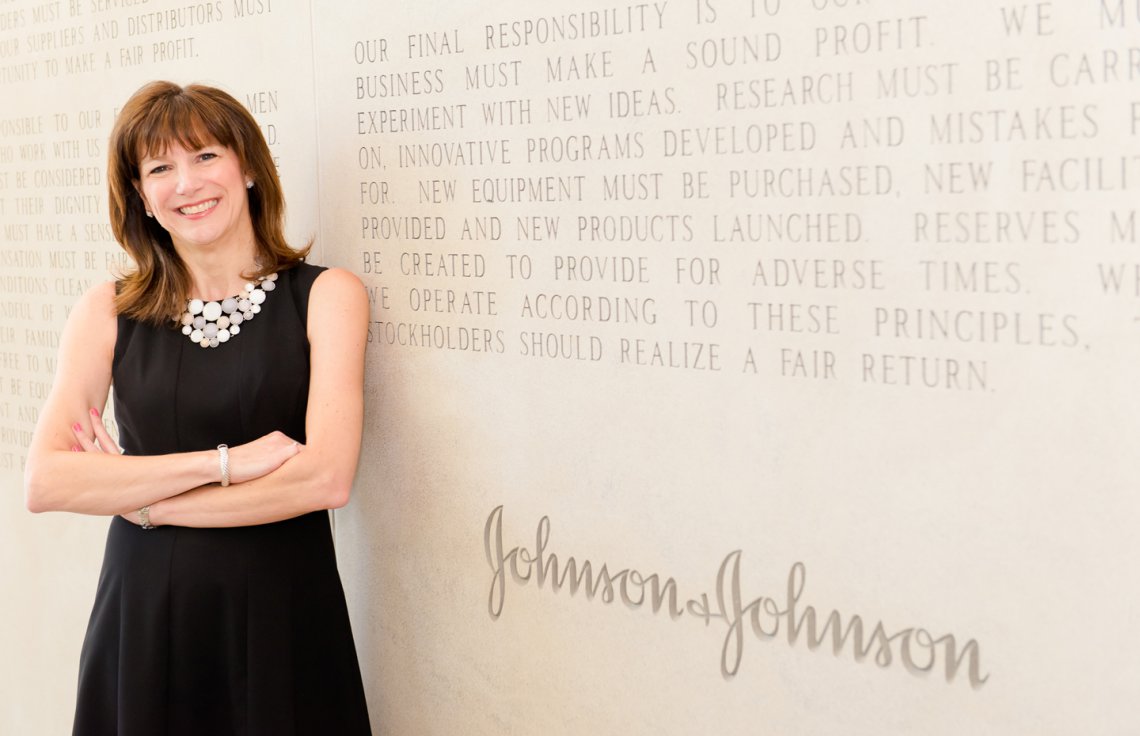 Her Big Break
After working with KPMG for seven years, you spent several years acting as Controller/CFO of various Sarnoff start-up ventures in Princeton, New Jersey. What was it like to move from a large corporation to the world of start-ups?
It was a bit of a shock at first, yet my experiences at KPMG directly led to my future successes at start-up companies. I went from wearing a business suit every day, working many long hours at the client's office, to wearing jeans and working at home or in shared open office space where people came to work in roller skates and t-shirts.
The job responsibilities were also quite different and at the same time, very exciting. In this role, I was developing the overall accounting strategy for the company, hiring team members, developing forecasts for business plans, helping to obtain venture capital funding and handling day-to-day tasks like approving journal entries. One day I would meet with people from Goldman Sachs, the next day I would be writing checks. I was on the complete opposite side of the desk. The pace was very fast and I loved that there was always excitement in the company.
This was my first introduction into what flexibility meant in the workplace. These start-ups were a wonderful opportunity where I could support a managerial level strategic finance role while having flexibility of my time to spend with my young children. It was a win-win for the company as well as my career and family. My prior work experience gave me the skills necessary to be successful in these roles. I always suggest that recent college graduates take their first job with a "Big 4" accounting firm to enhance their education with practical work experience learned from world class firms and Fortune 500 clients.
In accounting and finance, attention to detail is of utmost importance. How do you stay detail-oriented while managing multiple projects and priorities?
As a finance manager, you must be able to jump between the details and big picture, it is a delicate balance. You must obtain a full understating of the details first and then move up your message when presenting to the management team. It comes with experience and helps to be organized. I set department goals and projects for the team and myself annually which I write on a giant whiteboard in my office. As a team, we meet weekly and receive an update on the individual projects from each of the project leads. This helps to keep the team and I organized, informed and motivated. By sharing the team projects we can share best practices and insights and become a more collaborative team. I rely on my team members to handle the mini-details of the project themselves and come to me if they hit a roadblock or need guidance.
As Finance Manager of Equity Compensation with Johnson & Johnson, you recently led an internal speed networking event for the organization's finance professionals. Why is promoting mentorship and networking a priority for you? What tips do you have for those more nervous or shy about networking?
The culture at Johnson & Johnson is one of relationships. We perform our jobs by collaborating with other functional areas and departments within a very large, complex, global organization. As finance professionals, we are encouraged to rotate jobs within different functions, sectors and companies within the larger enterprise. That's all to say that networking is a part of our everyday.
I view mentorship as a part of leadership; it is my responsibility to help my team develop the skills they need to obtain the next job they desire, whether that is a lateral move, a move to a new function or a promotion. In one of my start-ups I encouraged a recent accounting graduate and team member to leave the company, sit for the CPA exam and seek an opportunity at a Big 4 accounting firm. He did just that and is now a successful tax attorney and CPA with a very promising career. In return, he introduced me to someone who helped me in my career later on.
As managers at Johnson & Johnson we are expected to help develop other finance professionals and these attributes are included within our performance standards. I patriciate as both a Mentor and Mentee with our formal mentorship program in the corporate group. I am passionate about mentoring and sponsoring talent, especially women, helping develop skills and sharing the lessons and insights I have learned along my journey.

For networking tips, obtain some "peer mentors" where you can have a safe place to provide and receive feedback, keep informed about new opportunities and projects within your organization and practice networking. Practice networking with your peers and ask many questions, it will help increase your confidence in networking in a safe zone. Attend as many networking events as you can, both internally in your organization and externally in industry trade groups etc. Develop a set of go-to questions that you can ask to members of management so you won't be nervous trying to think of questions off the cuff. You will benefit both from a business perspective as well as your career development. Networking can lead to the development of new mentoring and sponsor relationships that can greatly impact your career.
As Finance Manager of a Fortune 500 company, you've clearly had a lot of success in your career to date! Can you tell us about some challenges you've had to overcome to get to where you are? What's been the hardest hurdle in your career so far?
Quite honestly, I have not come across such a difficult hurdle where a solution could not be found. I always work to find a collaborative solution to support the goals of the various stakeholders involved. Like many people, there are times when it is difficult to manage the delicate balance between work and my personal life. Being "present" – whether at work or at home – is critical to striking that balance. I have learned that checking my work email at home continuously doesn't qualify as spending time with family. It's easy to wish there were more hours in the day so I could put even more time and effort into both of these parts of my life, while still taking the time to relax or spend with my family. I simply just do the best I can in the moment…and some days I do it better than others!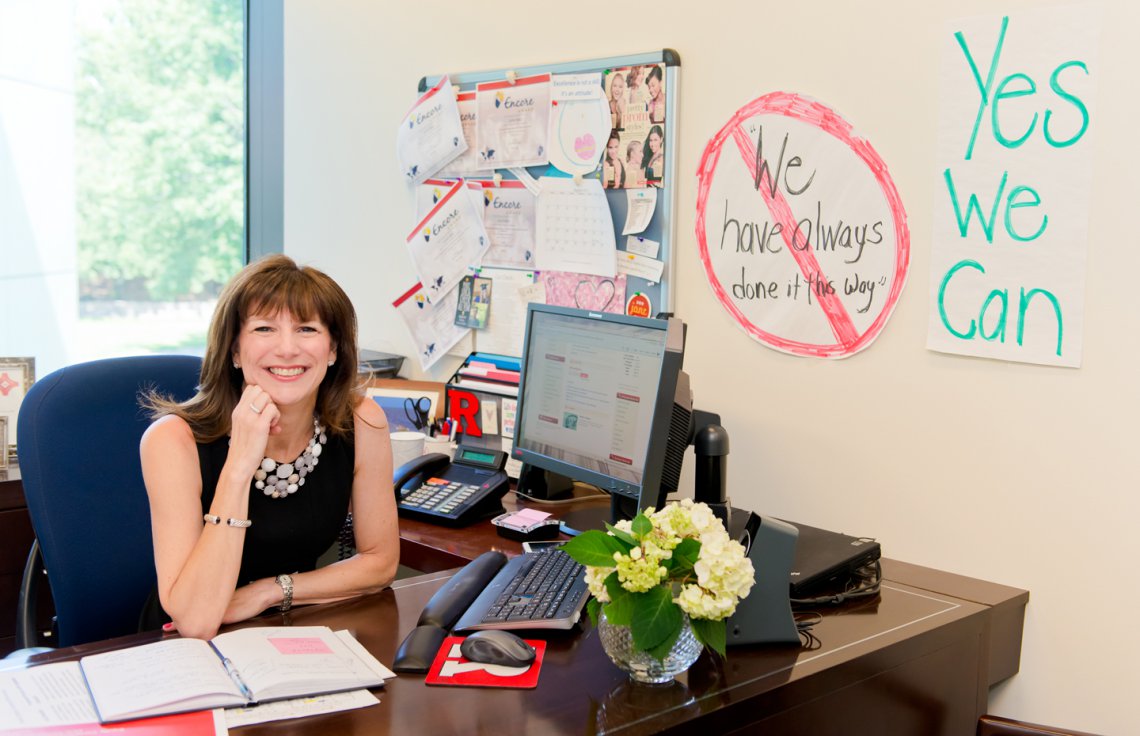 Her Perspective
Finance is a diverse industry, and you have personally held varied roles in financial reporting, marketing operations, equity compensation, and more. Can you tell us a bit about the difference between these specialties?
I have been very fortunate to have experienced very diverse roles within finance and accounting over the span of my career. I look at my career as having three distinct pieces, my experience at KPMG as an auditor, my tenure working at start-up companies in the dotcom boom and now my role at a large Fortune 500 company. Each role has provided me unique skills and knowledge that I take with me into each new role, project and task. I look at this journey as gathering "tools" for my "toolkit." Financial Reporting consists of accurately recording transactions, reporting results and completing financial forecasts. It's all about results. Marketing operations is less accounting driven and more process and analytically focused. This role ensures that compliant sales processes are in place and sales figures are analyzed and reported to the management team to find trends and ultimately drive sales growth. My current role as Finance Manager of Equity Compensation within the Treasury function is quite different than a standard finance or accounting role. In this role I am responsible for the global administration of the Johnson & Johnson long term incentive plans ensuring adherence to plan, IRS, SEC, SOX and accounting regulations. I manage the granting, issuance, vesting, exercising and expiration of all equity compensation awards to executives worldwide. This role has high exposure and zero margin for error.
You are also a leader for the Johnson & Johnson Finance Women's Leadership Initiative. Can you tell us about the organization and your role in it? How does the Leadership Initiative strive to achieve their goals?
The FWLI is the finance branch within the larger Women's Leadership Initiative (WLI). The WLI is committed to the development, advancement and retention of woman leaders within the organization, with almost 120 chapters around the world. They support learning and development programs and foster a culture of connections across the organization, and the FWLI does so specifically for the finance group.
My role in the organization is a Co-Leader for the Networking Imperative within the group, where we design and sponsor networking events for the finance community. One such event is a CFO Speed Networking Event where CFOs from around the world come to the World Headquarters and meet with more novice finance professionals to help them develop their own personal network and enhance relationships. Many CFOs also use this as a means to learn about current trends and issues within the finance group and recruit talent for their teams. I also serve as the Flexible Work Ambassador for the Treasury Group where I promote cultural acceptance of flexibility to support the changing way we work today. This is something very near to my heart. As a working mother, I had the opportunity to have a flexible work schedule and work from home while I worked at start-up companies. I feel lucky to work at Johnson & Johnson too, where I can take the time needed to be with my family for important and meaningful events. This brings fulfillment to my life and peace of mind knowing that my company is supportive of me having a full life. I believe these simple work accommodations help me to be both a hands on mom who spends time with her children and family and a finance professional with an impactful, successful career.
What has been the most surprising part of your career in finance so far?
The most surprising part of my career has been how dynamic it has been and that I embrace change and even seek out dissimilar opportunities. In looking back on my career, it is now obvious to me that I have thrived on change all along. At KPMG I was able to work with different clients, and teams while also being promoted each year into a position of greater responsibility. Some of my clients were banks, global cosmetic companies, cheese manufacturers and paper traders. The world of start-ups was ever changing in terms of responsibilities, company size, management visions and product offerings. The companies had such varied products as medical devices for diabetic testing, content providers for the WWW, lighting and data mining. Johnson & Johnson has a level of opportunities that stem from being the largest healthcare company in the world with three very different industry sectors; pharmaceuticals, medical devices and consumer goods. As finance professionals we are encouraged to rotate positions within the enterprise to gain knowledge and experience. This concept is great in that it provides so many opportunities.
And finally, what do you wake up looking forward to? What's next for your career?
I am still relatively new to my most recent role in equity compensation and I am very excited to see the positive and transformational impact I can make on the team and its processes. I enjoy coming to work each day at a company where finance professionals are valued and sought for our expertise and to drive business decisions and results. I feel privileged to work at this wonderful company where employees, customers, and business partners are valued and treated with the utmost respect. The career opportunities are endless. The fact that we also save millions of lives while doing so is the icing on the cake.
I'm not entirely certain what my next role will be at this point, as I am very focused on this role. I do know that I intend to stay with Johnson & Johnson, and when the right time comes, I will see what opportunity comes my way anywhere in the company.
The biggest "take away" I would say from my career story is that I don't think I necessarily have a passion to post journal entries every day. What I do have a passion for is mentoring younger professionals, working to my fullest potential, continuous development (both personally and professionally), and working for a company where the culture is aligned with mine. I suggest to young professionals they seek out opportunities where they can grow, develop and challenge themselves to work to their full potential.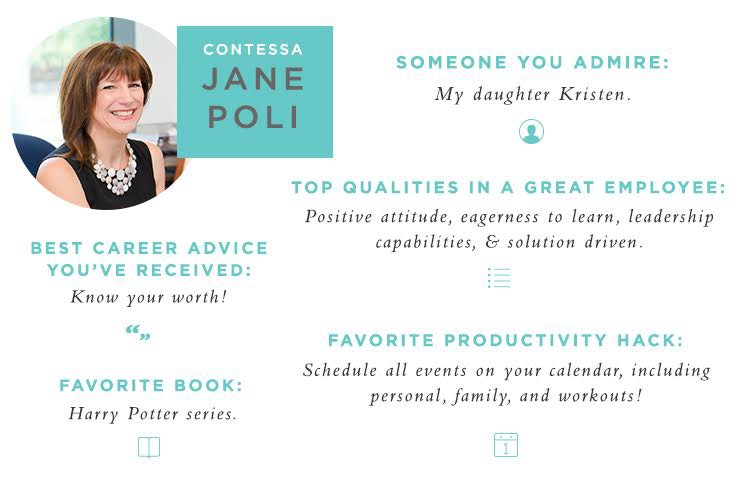 ---