Bonnie Herman, Connelly Partners
Are you aching for an online presence? Then listen up! Search Engine Optimization (SEO) expert, Bonnie Herman, 30, is one pro you're going to want on your team. As SEO Manager at Boston-based advertising agency Connelly Partners, Bonnie spends her workday managing clients and accounts, making new business pitches and facilitating strategic planning—all with an infectious charisma you can't help but gravitate towards.
Bonnie first discovered her talent for the digital field after transitioning from the marketing department at her first post-college job at Wayfair.com, known then as online home furnishings company CSNStores.com. After learning the language of link building, meta tags, return on investment and the differences between onsite and offsite SEO, Bonnie became Wayfair.com's SEO manager. Then later, through a chance LinkedIn opportunity, Bonnie fell in love with the creative and collaborative environment at Connelly Partners, and eventually found herself at the head of their entire SEO team.
Between her exceptional time management skills and attention to the most minute of details, no one has mastered the SEO playing field quite like our latest Contessa.
Photos: Courtesy of Connelly Partners
Her Starting Point
Many people find the transition between college and "real life" a bit daunting. Can you tell us about your journey between the two? What was your first job post-college?
My first job was at Wayfair.com in the marketing department. In 2007, Wayfair.com was CSNStores.com with over 200 niche websites. My job in marketing consisted of adding products to the website, categorizing products, updating pricing and other marketing tasks.
While working in marketing at Wayfair.com, I learned of the newly formed Search Engine Optimization (SEO) team and expressed interest. I was chosen for a position on the SEO team and eventually became an SEO Manager with eight direct reports.
At Wayfair.com, I learned SEO, how to manage a large team and time-management skills. Because there were over 200 websites to optimize, I was responsible for choosing which keywords would bring in the most Return on Investment (ROI). It was great to learn the ins and outs of the now largest online home furnishings company in the world.
How did you come to work at Connelly Partners? What do you love most about the company?
While working at Wayfair.com, I was contacted through LinkedIn about another opportunity in Boston at an advertising agency, Connelly Partners. It was a great opportunity, as I would be managing the company's entire SEO offering.
I went to an interview at their office in the South End of Boston and immediately fell in love with the space and the environment. Connelly Partners is not your typical office. It is in an old piano factory, the music is always loud and there is a fully stocked bar in the middle of the office!
Connelly Partners is a full-service advertising agency and does all traditional advertising (like radio and print) as well as digital (websites and media buying). Our office is open and there are no walls, making collaboration with the website development team, information architects and the programmers much easier.
Search engine optimization, link building, meta tags, PageRank—What does it all mean, and can you explain its importance in business?
Search Engine Optimization is the process of optimizing your website to increase organic search traffic. There are two elements to SEO—onsite SEO and offsite SEO. "Onsite SEO" refers to the optimization of a website's code. "Offsite SEO" refers to the acquisition of inbound links to your website, also called "link building."
Onsite SEO includes optimizing your title tags, META descriptions and heading tags with competitive keywords. Every page of a website also needs unique and keyword-rich content so the search engines can understand what each page is about.
Offsite SEO involves maintaining a diverse and relevant link profile through link building. When a trusted website links to your website, that is seen as an "endorsement" in the search engine's eyes. The more trusted links you have pointing to your website, the more trust the search engines will have in your website.
If a website has well optimized code and a strong link profile, competitive keywords will rank higher in organic search engine results. The higher the keywords rank on the search engine result pages (SERPs), the more organic traffic your website will receive.
Her Big Break
How did you learn the ins and outs of SEO? What type of training would you recommend to aspiring SEO professionals?
At Wayfair, I learned everything about SEO. On a day-to-day basis, I worked with smart people who were very knowledgeable about the search industry.
For aspiring SEO professionals, I strongly recommend getting an internship at a search agency or in a search department in-house. As an intern, you can learn SEO 101 as well as day-to-day SEO activities and management.
At Connelly Partners, we always have an SEO intern, which helps with our content generation, link building efforts as well as other daily activities.
There are also great SEO resources online to teach yourself about the industry. Two of the best places to learn SEO 101 are The Google Search Engine Optimization Starter Guide and Moz's Beginner Guide to SEO. To stay up to date on search engine trends, it helps to read search engine blogs everyday. Some of my favorites include Search Engine Roundtable, Search Engine Land and Moz.
Tell us about your daily tasks and responsibilities. How often do you travel? Does your job offer good work/life balance?
My daily activities include reporting, account management, strategic planning and new business pitches. I occasionally travel for new business pitches and client meetings. I also attend a yearly search conference with the team.
One of my favorite parts about Connelly Partners is their commitment to maintaining a good work-life balance. While there are many examples of this, there's none better than the yearly Disney World trip that CP invites all of their employees and their families on. It's truly amazing.
Can you give us an example of a recent success story?
We work with a diverse client base. We have clients in the education, law, ecommerce, tourism and medical fields. Recently, the SEO team assisted in a website transition for our tourism client, MassVacation.com. We worked closely with the information architect to ensure that the organic traffic and keyword rankings from the old website were transferred to the new website.
It was exciting to see such a great website design working flawlessly with SEO.
Take us through the process of designing a high-impact strategy. Who and what is involved. Does your job require knowing how to code?
Designing an effective SEO strategy takes members from many teams—the search team, analytics team, brand team, copywriting team and design team. We work together to design strategies that will help each of our clients succeed. One of the best parts of my job is that the strategies are constantly evolving along with the SEO industry.
Knowing SEO-related code is necessary for the job, but advanced coding knowledge is not needed. It also helps to have a good relationship with the technical department, including the programmers and coders.
SEO is necessary but can be tedious at times for those still learning it. What tools do you use, and how to stay current in the ever-changing industry?
The best way to stay on top of the ever-changing SEO industry is to read search blogs and attend search conferences, like Distilled and SES Conference & Expo. If you have the opportunity to attend any SEO related talks at digital, advertising or search related conferences, I highly suggest attending.
Her Perspective
What is your favorite part of your job? What is the most challenging?
My favorite part of my job is teaching people about SEO. We have classes at Connelly Partners to teach clients and potential clients about digital marketing (SEO included). Of course, it is always exciting to help our clients optimize their websites and bring their businesses to the next level.
The most challenging thing about my job is the multi-tasking that goes along with having to balance our existing clients with new business opportunities.
If we had the chance to peek at your schedule, what would an average day look like?
In the morning, I meet with the SEO team (intern included) and talk about the day's plan. After the morning meeting, I usually answer and organize emails and work on reporting until lunchtime. There are some amazing places to grab lunch in the South End—specifically Formaggio and The Buttery!
After lunch, I am usually doing some combination of the following: answering emails, attending internal meetings, having a client meeting or working on strategy.
What skills do you think are essential to succeeding in a career in SEO? What career options are out there for SEO experts?
Time management and organization are crucial for any SEO Manager. Trying to keep over ten clients organized is a difficult task and I spend a lot of my day organizing emails and updating our calendar.
Because speaking engagements and pitches are involved in my job, it really helps if you like to speak in front of audiences.
If LinkedIn is any indication of the jobs out there for SEO professionals, there are many opportunities available!
And finally, what do you wake up looking forward to? What's next for your career?
I wake up looking forward to seeing my two-year-old daughter, Amelia. She is becoming more verbal and she repeats things that she hears on a daily basis, which makes for very interesting breakfasts.
It is difficult balancing my job and being a mom, but the fact that I like my job and my coworkers makes it much easier.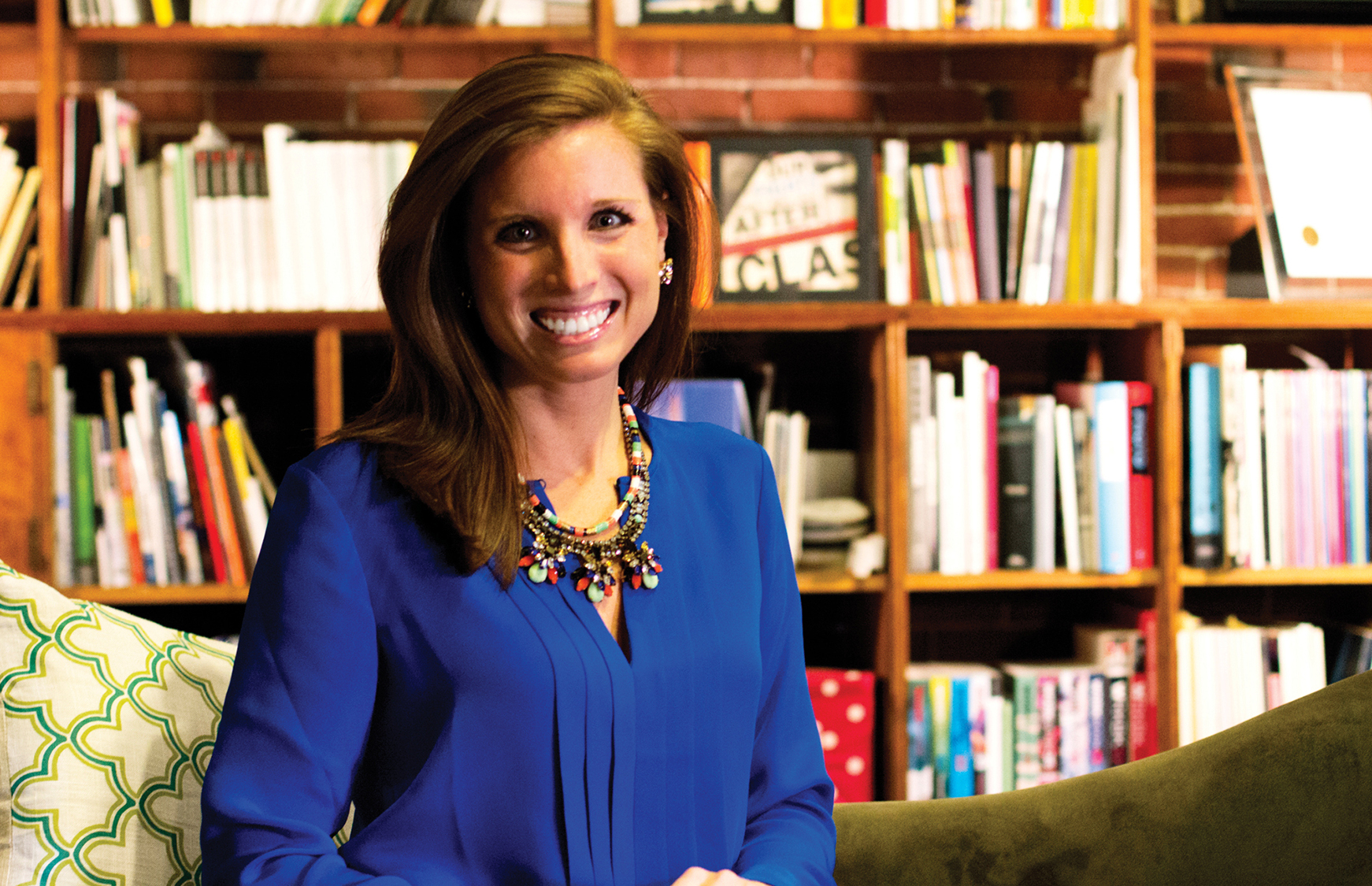 ---