HERE'S HOW JET-SETTING WELLNESS GURU JESSICA SEPEL STAYS HEALTHY AND HAPPY WHILE TRAVELING.
Advocating a holistic approach to exercise and diet, Jessica Sepel helps her clients make positive lifestyle changes. Based in Sydney, Australia, Sepel is a nutritionist, wellness coach, and the author of The Clean Life. When you meet her and see her glowing, vibrant skin and insanely thick, healthy-looking hair, you'll think: "I'll have what she's having!" At her clinic, Sepel counsels clients on how to stay healthy while traveling, and also travels a lot herself to make media appearances. I asked her to share some of her best healthy travel tips.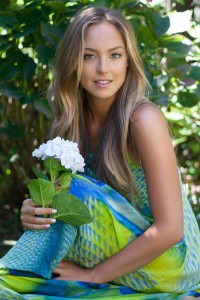 CAREER CONTESSA: FIRST OFF, WHY IS IT WE SO OFTEN GET SICK WHILE TRAVELING?
Jessica Sepel: We're exposed to so much when we travel—not only germs, but also a change in air pressure, a change in temperatures, a change in habits. All of these things can have an impact on our immune system. We often don't eat and sleep as well when we travel, and these two factors alone do a number on our digestion, hormones, and overall balance.
CC: WHAT WOULD YOU TELL A CLIENT WHO TRAVELS FREQUENTLY FOR HER WORK?
JS: Do your research and plan ahead! I think it's important for people to have some idea of where they can get a healthy meal or groceries once they reach their destination, as well as activities they'll enjoy. Pack supplements to keep your immune system strong; healthy, whole-food snacks; and a water bottle. For my snack, I always take homemade chocolate bliss balls. They keep me full and satisfied, and they're a fabulous alternative to chocolate when the cravings hit.
CC: WHICH SUPPLEMENTS WOULD SUPPORT THE HEALTH OF A FREQUENT TRAVELER?
JS: I bring a B vitamin complex for energy, stamina, and recovery (it also seems to help with jetlag); zinc to keep my immune system strong; and spirulina tablets—they're packed with amino acids, nutrients, and antioxidants to stay healthy and full of energy during travel. I also bring a digestive enzyme and probiotics. It can be difficult to maintain good bacteria in the gut when traveling, so these support and aid digestion and help with travel bloat.
CC: HOW DO YOU DEAL WITH TURBULENCE? I GET TERRIFIED.
JS: If a flight gets bumpy, I take 20 slow, deep breaths and repeat: "All is well. I am safe." I also like to close my eyes and picture something exciting/positive in my life. I was just on a plane 12 hours ago and when the turbulence struck, I kept picturing my wedding day!
CC: IS THERE ANY WAY TO DEAL WITH JET LAG?
JS: So much of it is how you prepare before you even board the plane. Drink lots of water, and avoid alcohol and salty foods to prevent dehydration; eat real, whole foods; get in some movement as soon as you can; and try homeopathic melatonin two hours before bed to help adjust your internal clock.
CC: ANY OTHER TIPS FOR BUSINESS TRAVELERS?
JS: You're bound to be busy, so taking even 10 minutes to yourself will help you recharge. And remember: you don't have to feel obligated to stay for another drink or go out to a late dinner if it's not part of the job description. A good night's sleep will make you a much more productive employee the next day! In that vein, it's great if you can wake up a bit early to get in some meditation or movement and start your day feeling good.
For more tips on healthy living and more advice on combating jet lag, visit JessicaSepel.com.