The 5 Best Stores to Shop for Your Workplace Wardrobe
As a fashionable career woman, we know finding an appropriate workplace wardrobe can be daunting, but these five foolproof brands make it easy!
If you're anything like me, you will find yourself distraught just thinking about what to wear to work in the morning. My once-organized closet becomes a whirlwind of flying blazers and an overwhelming sea of unwanted pieces.
Unless you're one of those well-prepared ladies who lays their clothes out the night before (which I'm not) it can be challenging to find appropriate and put-together ensembles for work at the last minute.However, there is a way to conquer the evils of Monday morning outfit dismay by simply curating a work wardrobe that inspires you, instead of forcing you to leave the house feeling defeated.
Too often, professional clothing is associated with bland pieces that do nothing for a woman's confidence or comfort, making it next to impossible to deal with what to wear each morning, as well as on your way up the
corporate ladder
. Clothes are designed to show off our personalities, and it is something we should get excited about—even when getting dressed for work! After all, your work wardrobe should work as hard as you do.
These are five of the best stores to get the staples necessary for a simple, relevant, and comfortable workplace wardrobe—and to help you avoid any unwanted stress in the morning and supply the confidence necessary to rock your work day.
J. CREW
Clothes are an extension of our personality and if you're looking to show that off, then J. Crew is the perfect place for you. There are plenty of traditional styles available, but J. Crew always has fun prints and vibrant colors for the more daring professional. If you are looking for a J. Crew look without the splurge, then check out J. Crew Factory where you can find the iconic J. Crew feel for less.
Our Top Picks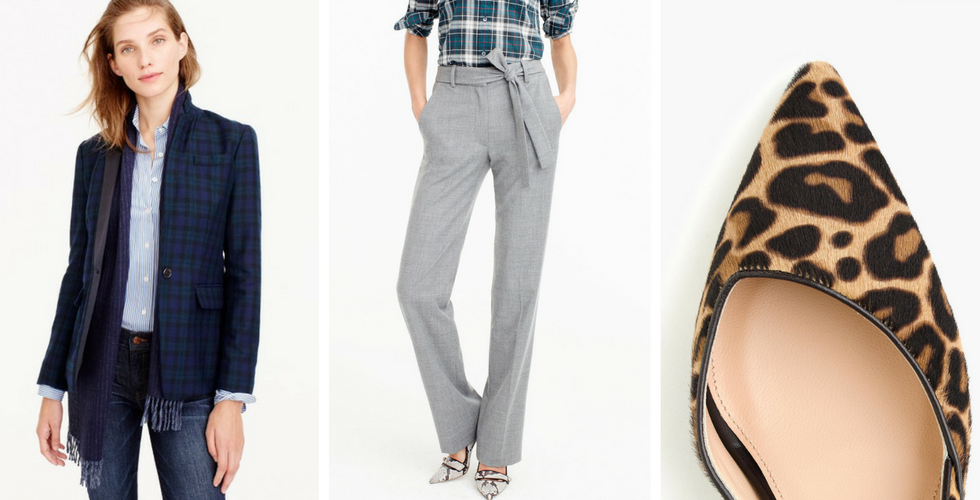 1. Regent Blazer | 2. Full-length Wool Tie Pants | 3. Leopard Pumps
everlane
Perfect essentials. On-point minimal aesthetic. Totally affordable. Oh, and also a completely streamlined online shopping experience and easy returns. Basically, shopping Everlane guarantees you'll score that whole French cool girl look without leaving your couch. Count us in.
Our Top Picks
ANN TAYLOR LOFT
If there was a store that represented the definition of "universal clothing", this would be it. The brand focuses on the empowered woman, encouraging her to find the right "fit". Whether that means professional wear for the office or casual comfort on the weekends, this one-stop shop offers something for everyone.
Our Top Picks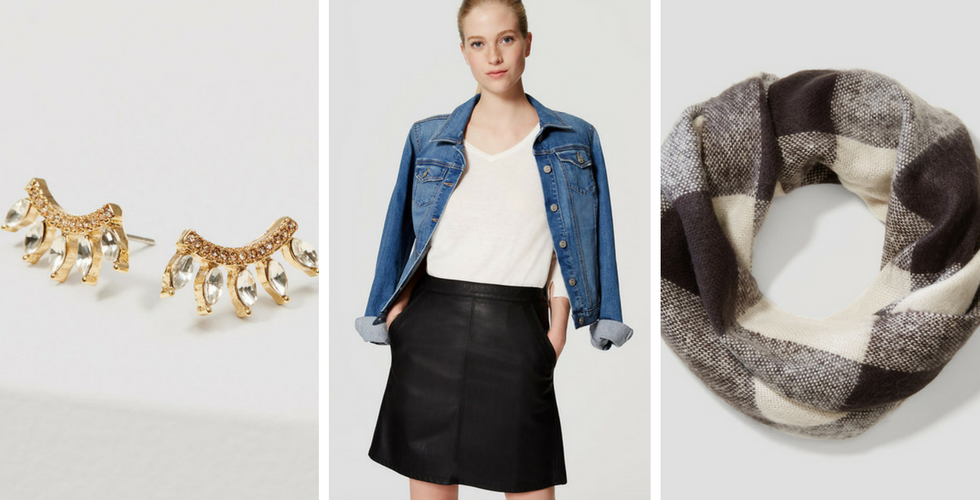 1. Faux Leather Skirt | 2. Plaid Infinity Skirt | 3. Sparkle Cuff Earrings
ANTHROPOLOGIE
Often known for quirky bohemian pieces, Anthropologie isn't the first store that comes to mind for a workplace wardrobe destination. However, when paired with more structured basics, Anthropologie's fashions create a conversation versus a distraction. Throw on an adventurous printed collared dress or a chunky necklace and pair it with your more under the radar pieces to have a full-of-personality, yet professional look for the office.
Our Top Picks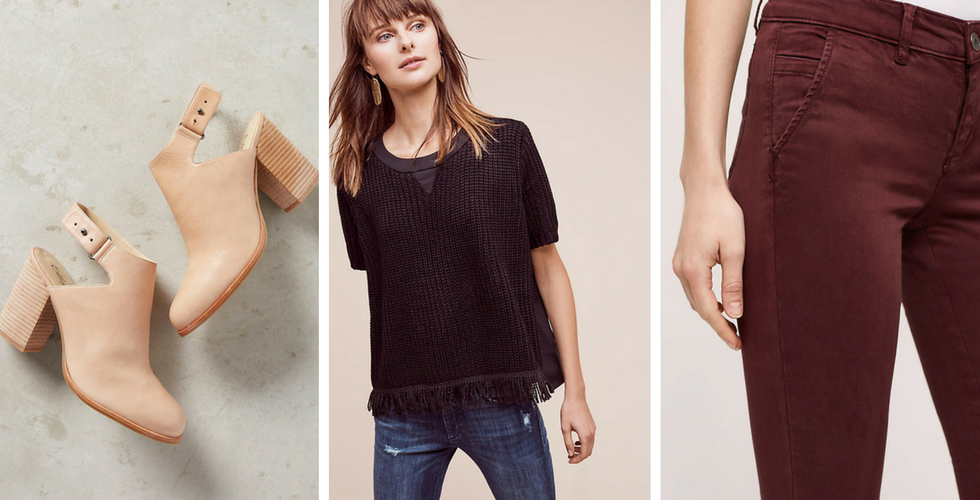 1. Booties | 2. Fringe Pullover | 3. Sateen Roll-up Pants
TARGET
We all find ourselves wandering the aisles of Target, but who knew it was a great place for professional clothing? There are so many blazers and layering pieces by affordable brands like Merona and Mossimo—you don't have to spend your entire paycheck to look polished and exude confidence.
Our Top Picks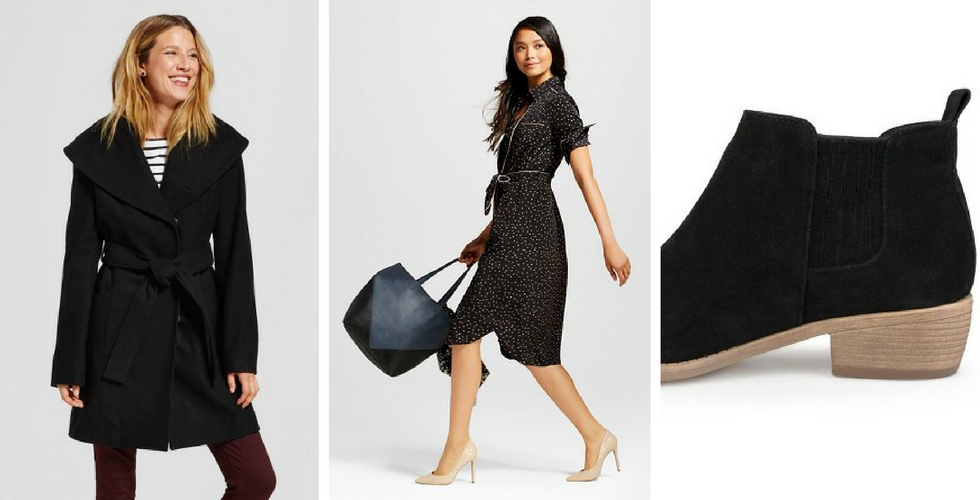 1. Wool Blend Shawl | 2. Shirt Dress | 3. Faux Suede Ankle Boots

What are some of your go-to stores for a work-ready wardrobe?