Salary Project | Jobs in Portland, Oregon
DREAMING OF LIFE IN THE BEAVER STATE? CHECK OUT THE SALARIES OF THESE OREGONIANS!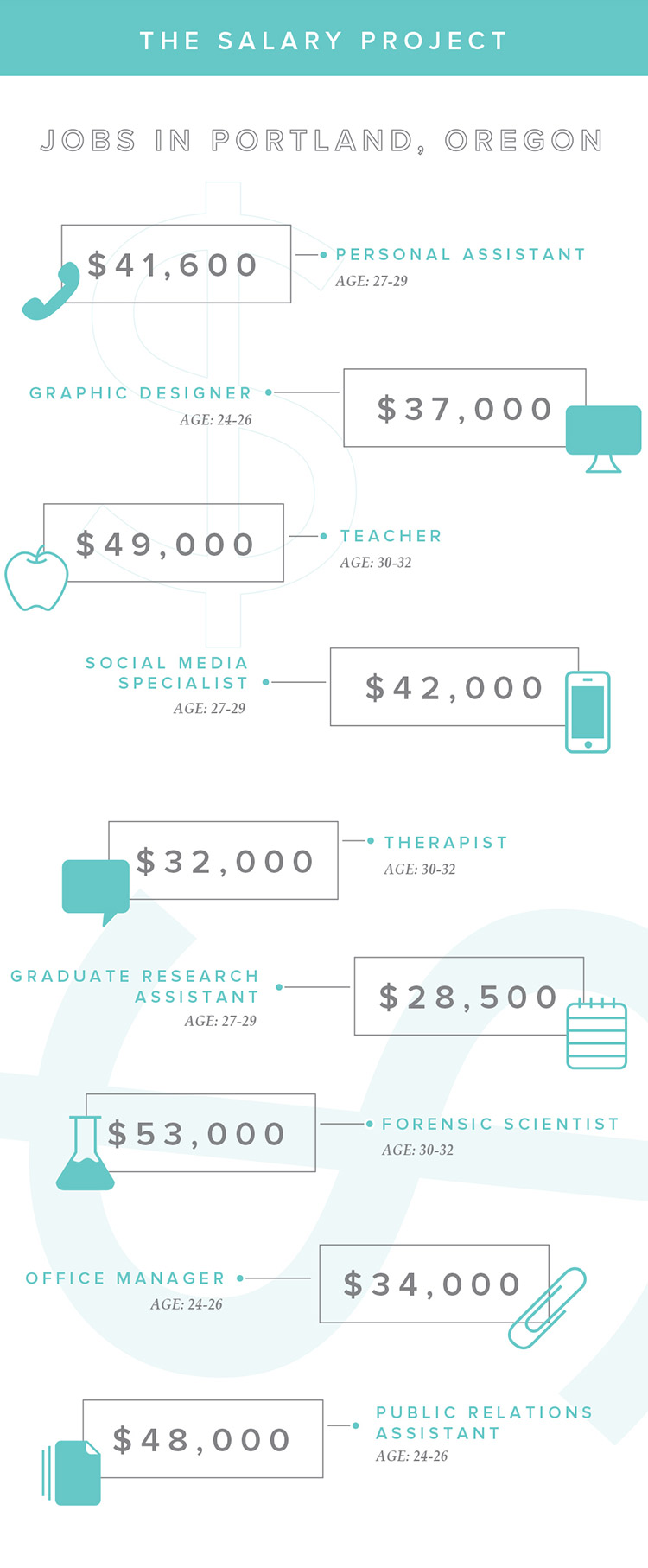 Want to participate in our next Salary Project? You can submit your own salary information—anonymously, of course!—right here.
And if you're curious about the Salary Project—what it is and why and how we do it—you can read more about it on our first post.