STUDYING IN ANOTHER COUNTRY IS A VALUABLE EXPERIENCE IN MORE WAYS THAN ONE.
For most who have studied abroad, there comes a surreal moment confirming that plunging into the terrifying unknown and leaving familiarity behind was, in fact, the best decision they could have ever made.
When I arrived in Orvieto, Italy and flung open the wooden shutters of my second-story bedroom window to reveal the stunning skyline of an ancient town, I too knew I had made the right decision. Four months later, when I returned home with advanced Italian language skills, a killer recipe for authentic tiramisu, and photos that would turn my friends green with envy, I really knew I had made the right decision.
But aside from the obvious perks of studying in Italy (gelato and wine every day!), I experienced a slew of intangible benefits that eased my transition into post-college life. Because studying abroad is like a little taste of the real world—thrilling, illuminating, confusing—it causes you to experience exponential personal growth. In other words, it puts you a step ahead of many of your peers who stayed behind.
Worried potential employers might view your time overseas as a frivolous vacation? Rest easy. Jumping into a new culture proves you are adaptable and up for a challenge, and listing study abroad experience on a resume is a way to stand out from the competition.
On top of all that, studying overseas can actually make you more successful. According to Project: Time-Off, a research campaign run by the U.S. Travel Association, students who traveled abroad were almost twice as likely to complete a college degree and out-earn their peers by more than 40 percent.
Still not convinced? Here are a few other reasons you should definitely pack your bags and head overseas.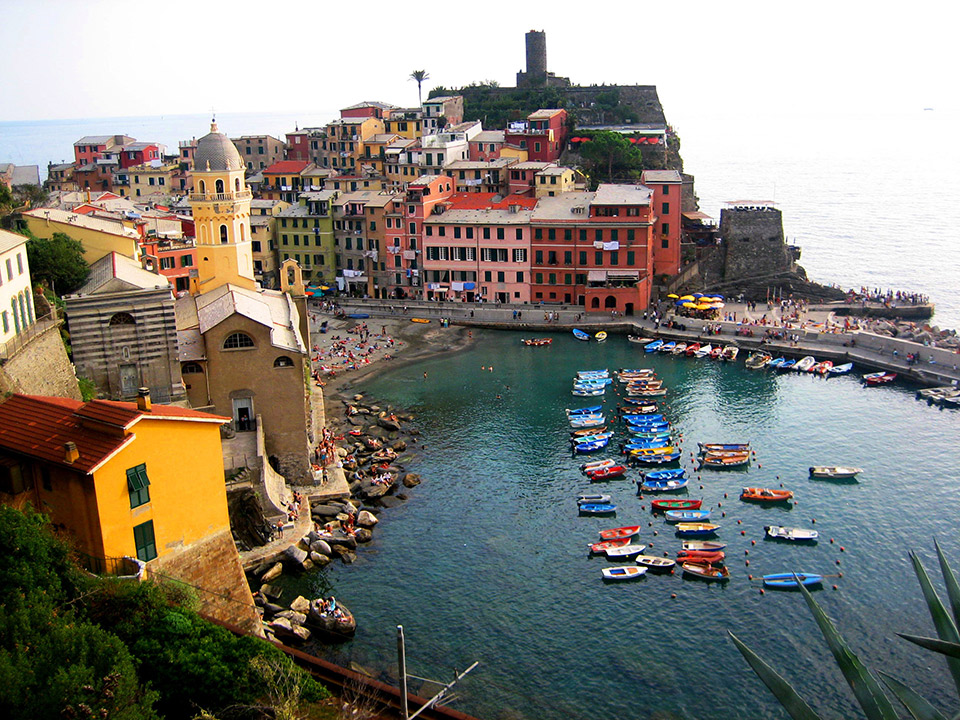 IT FOSTERS INTROSPECTION
Knowing yourself well is key to formulating a successful career plan, and there is no better (and faster) way to explore your own beliefs and desires than in a new country. Maybe you thought you hated archeology, olives, and talking to strangers, only to have these beliefs shattered when you found yourself in a strange, new setting.Unfamiliar experiences force us to make choices that shine a light on our preferences—and if there's one thing that occurs when living in a foreign country, it's countless unfamiliar experiences.
IT EXPANDS YOUR THINKING
When you live abroad, that measuring stick you've been using to evaluate everything in your life suddenly becomes obsolete. You recognize there is no longer one way of doing something—in fact, there are 1,000 ways of doing something! You will naturally become more tolerant and accepting of diversity, and employers value a worker with an open mind.In Italy, I first found it irritating that Italians had such a casual view of time, and that businesses all closed in the afternoon—it was impossible to run any errands between classes! But as I adapted, I learned to cherish these aspects of the culture. When presented with an entirely new set of norms, you are forced to adopt an attitude of flexibility.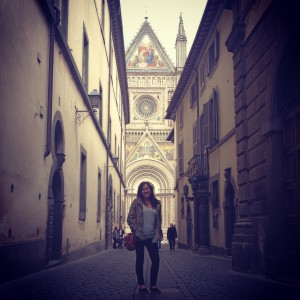 IT OFFERS EXPERIENTIAL LEARNING
There is no experience you can replicate in a university that will teach you the lessons gleaned from a semester abroad.When you're living in another country, every day will offer countless adventures in hands-on learning. If you're trying to master a new language, there is no better way than being fully immersed in it. I improved my Italian language skills more in a single month in the country than in the two years spent studying from books stateside.Learning about Greek temples by going to ground zero and seeing them tower above you? Yeah, that also beat textbook learning!
IT MAKES YOU UNCOMFORTABLE
This may sound like a negative thing, but a little healthy discomfort is key to avoiding complacency and spurring personal growth. There is no better way to experience discomfort on a daily basis than by living in a foreign country, especially a non-English speaking country. You will be forced to be assertive, ask for others for help, and rely on the kindness of total strangers. You will realize, with a sense of triumph, that if you can successfully tackle moving to a strange city in a foreign country, you can handle moving to a new city and plunging into your first job back home. Hello, self-confidence!
And not only will you personally grow by living abroad, but your brain will grow, too. Paul Nussbaum, a clinical neuropsychologist, was quoted in a Chicago Tribune article attesting to the powerful effect travel has on the brain. Nussbaum said new situations that challenge and engage your brain actually cause it to grow.
IT HELPS YOU NETWORK
One of the best aspects of studying abroad is the connection you make with other expats and locals alike. You will have the opportunity to rub elbows with professors and experts too, thereby expanding your professional circle. Will your peers back home have global connections? Not likely.
Living abroad can also produce some intense relationships with fellow expats. Friendships forged under new and scary circumstances are often the strongest and can last a lifetime.
When I signed up to study in Italy, I thought it would be a wonderful opportunity to boost my language skills and meet new friends, but I had no idea it would change me forever. The experience of living abroad caused small, but permanent ripples through my life, and sparked a thirst for adventure that has since led me on unbelievable journeys (like living in Thailand and Korea, too).
* * *
You can have your own adventures too, it just requires taking the plunge. Whether it's Italy, France, Argentina, or Japan, do your research, bring comfortable walking shoes and an open mind—and prepare to be changed forever.
Photos: Jenna Davis