Pumpkin Treats for the Health-Conscious Girl
PUMPKIN SPICE LATTES. PUMPKIN OREOS. PUMPKIN SPICE TORTILLA CHIPS. OK, WE GET IT.
Fall is ubiquitous with pumpkin-flavored everything, which can drive you nuts especially if you happen into Trader Joe's. But we'll also admit it—we're sort of addicted. The good news is, eating pumpkin, all the time, anytime, doesn't have to mean 500 calories per orange-hued bite. Here are a few alternatives that are splurges for your tastebuds, but not for your health.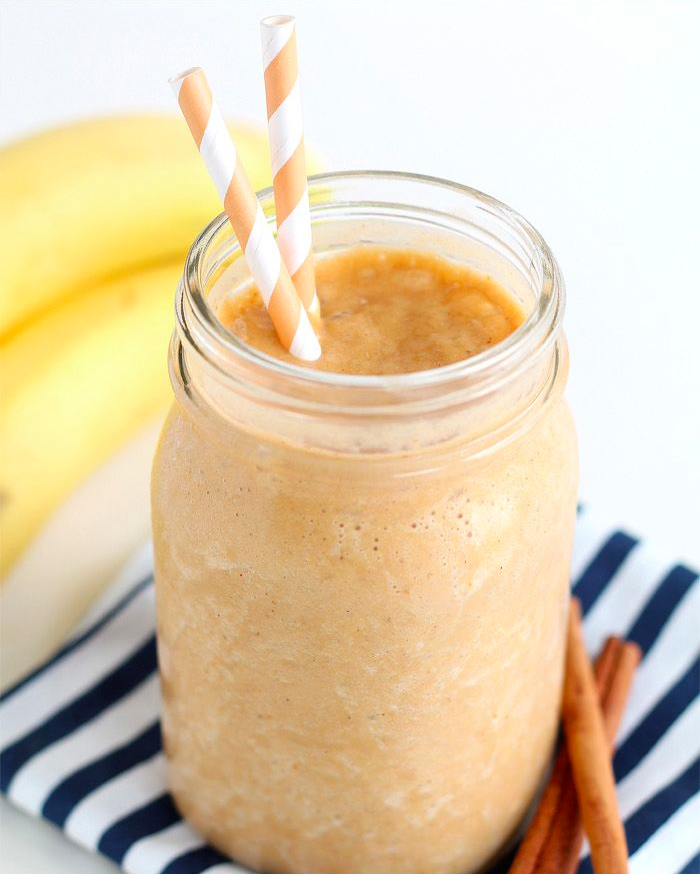 When pumpkin isn't buried under the sugar and syrups of the world's PSLs, it's actually really good for you. Did you know one cup of pumpkin delivers over 200 percent of your daily recommended intake of Vitamin A? Good stuff.
Don't let this superfood get overshadowed by artificial sweeteners. Instead, take it straight in your morning smoothie and make it pop with cinnamon, nutmeg, cloves, ginger or a hint of pure maple syrup.
MAKE IT NOW (OR SAVE IT FOR LATER)

Blend the following:
¾ cup plain Greek yogurt
½ banana
¼ cup pumpkin purée (buy it by the can)
¼ cup skim milk
your choice of sweetener (optional)
cinnamon, nutmeg, cloves, and ginger to taste (or just buy the pumpkin pie spice mix)
Enjoy with a festive straw.
Calories: 195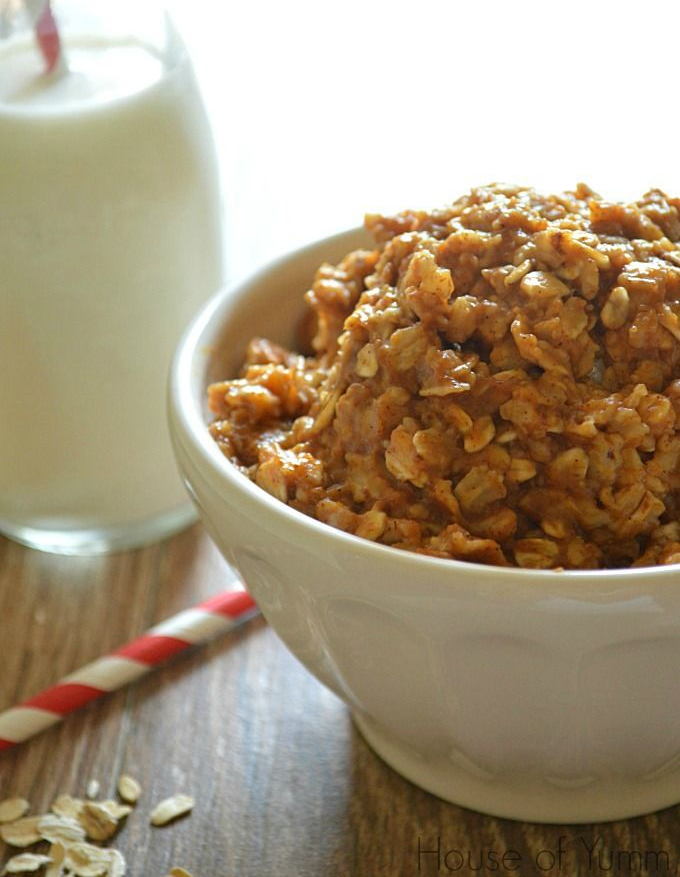 Want the warmth of pumpkin pie without the post-whipped cream guilt? Make your regular batch of steel-cut oatmeal (bonus: gluten-free!), then stir in a few spoonfuls of pumpkin and desired spices at the end. Tastes like the original, but you can have it for breakfast without it throwing off your day's healthy eating. It will help keep you full thanks to a good dose of fiber, and some studies have found it can actually aid your weight loss. Bam.
MAKE IT NOW (OR SAVE IT FOR LATER)
Follow the package instructions to cook 1 cup steel cut oats (¼ cup uncooked). Stir in 1/2 cup pumpkin puree. Sweeten to taste.
Calories: 195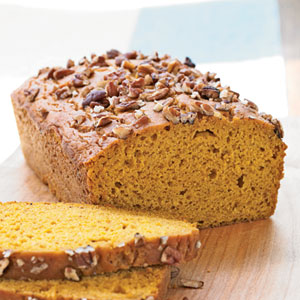 We're not talking the Starbucks-style pumpkin bread with a streusel topping, cream cheese icing, or chocolate chips. We mean the good ol' hearty pumpkin bread like your mom makes, with whole grains, roasted pecans, and a delicious rich flavor that you can toast for breakfast to accompany your coffee.
MAKE IT (OR SAVE IT FOR LATER)
Try this "skinny" version of your traditional pumpkin bread and never go back to the 300 calories a slice version. Pro tip: Cut down the sugar and feel even better about starting your day with this delicious treat.
Calories: 198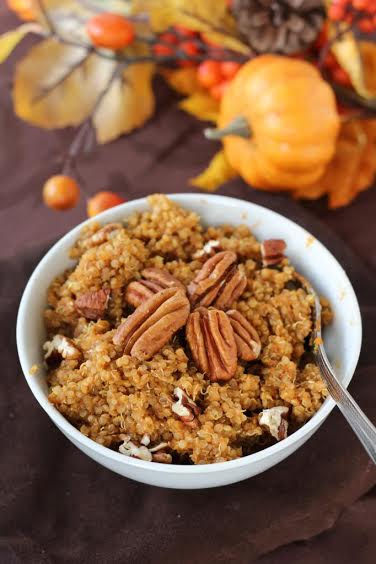 We're clearly big fans of breakfast around here. Here's another early morning breakfast indulgence that's gluten-free, high in protein, and tastes like fall.
MAKE IT (OR SAVE IT FOR LATER)
Make a ½ cup of quinoa as usual (simmering for 20 min. or so)

Add in some spices from the get-go: cinnamon, nutmeg, cloves, ginger, etc.

After your quinoa is fluffed and ready to eat, stir in a few spoonfuls of pumpkin puree

Add

¼ cup skim milk, and maybe some dried fruit for a little sweetness or walnuts to pack a protein punch
Total: 158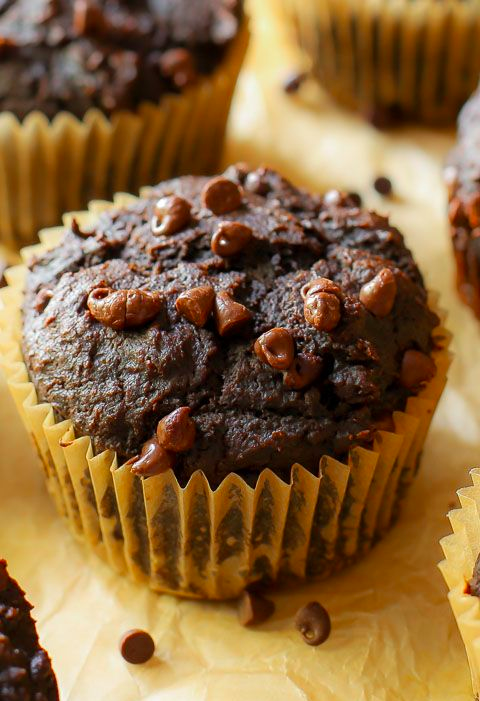 Ok, we had to add something a little indulgent on here. But for under 150 calories, this dessert takes the light road using Greek yogurt, pumpkin puree, and egg whites. Plus, who doesn't like a good chocolate-pumpkin combo at the end of the day?
MAKE IT (OR SAVE IT FOR LATER)
Calories: 130
So next time a #PSL or slice of pumpkin danish is calling your name, whip out your own pumpkin recipe for the taste of fall while actually helping your heart (and your skinny jeans!).
* * *
What are some of your favorite pumpkin recipes? Share a link in our comments.