The 9 Best Networking Apps to Make Professional Contacts
Want to know when to use the restroom so you don't miss the best part of a movie? There's an app for that.
In fact, nowadays, there's pretty much an app for everything. Luckily, there are also plenty of totally useful apps out there to help us build friendships, meet other professionals, and add efficiency to our lives like we've never had before.
Is it just me or do we hardly have face-to-face conversations these days? Sure, I live hundreds of miles away from my mom and my best friend is located on the opposite coast, so FaceTime is a fact of life. But I also utilize IM and email to touch base with my work colleagues...in the same office. Let's face it, it's a virtual world, and we're just living in it. But sometimes it would be nice to make an IRL friend, ya know?
Networking apps are #trending, and I'm not mad about it.
Now don't get me wrong, this technology-laden time is highly beneficial. I can conveniently
order Pad Thai,
schedule a ride home
, and pay back my friend for coffee all in 5 minutes before I leave the office.
Apps
make life, well, easier.
That brings us to networking, which is no exception to the app craze. Networking apps are #trending, and I'm not mad about it. Trying to make professional connections has always been an awkward process, especially when you're new in an industry or city, so anything that can help clarify or streamline the process is OK in my book. Think of it like dating for your career.
APPS FOR PROFESSIONAL NETWORKING
1. FOR GENERAL NETWORKING: WEAVE
Do you find yourself wishing there was a Tinder for networking? A convenient platform where you can read about a person and decide if they are worth sending a message? Well, this app is a wish come true. Just swipe right to connect with like-minded professionals, and expand your networking community tenfold in just a few minutes. (
Download
)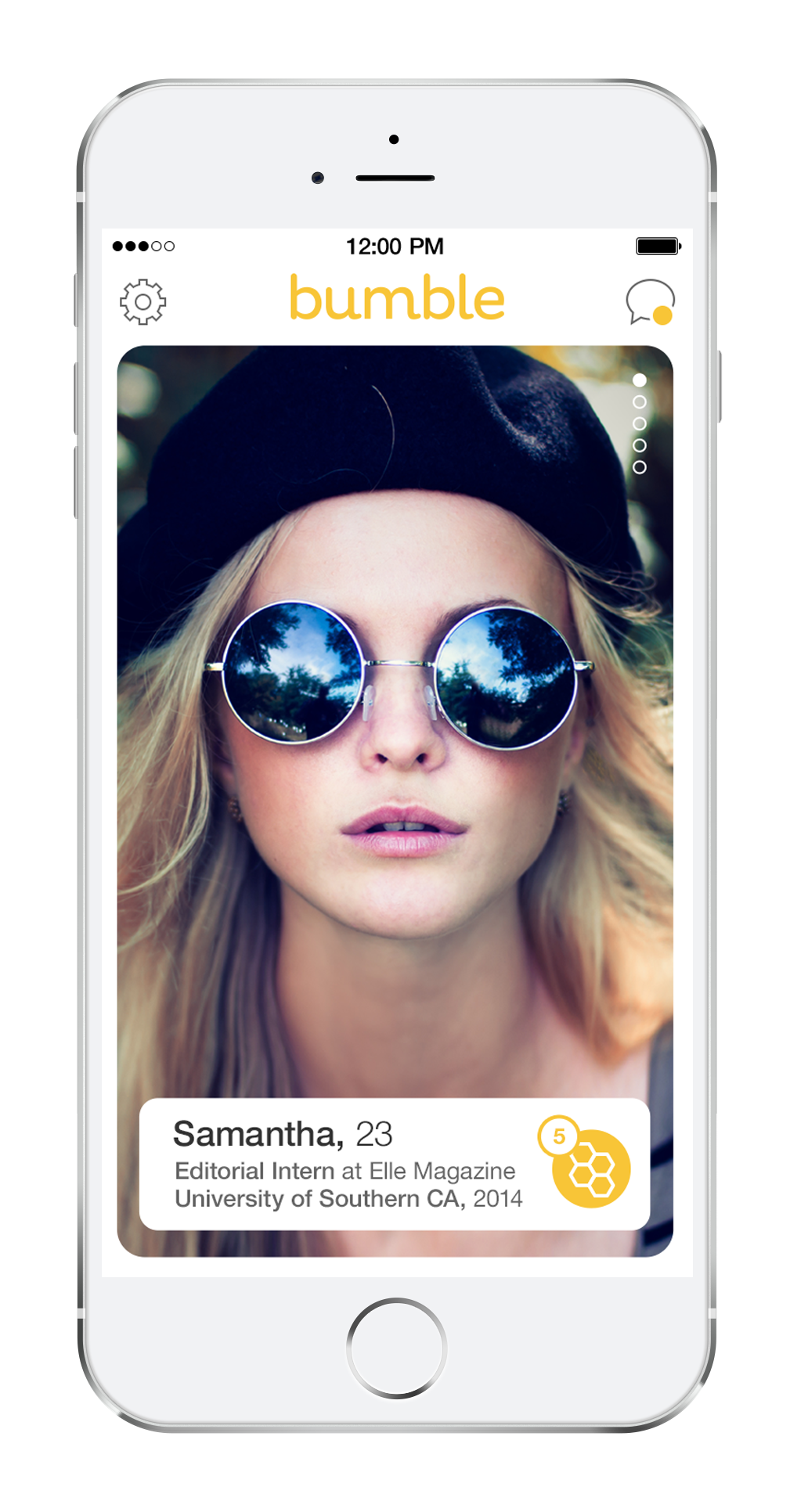 Bumble's new BFF feature lets you swipe for friends, too.
2. FOR ORGANIZING AND SAVING CONTACTS: PUSHDOT
Why carry around a bunch of business cards when you can carry
one
on your phone? Whether the person you are networking with has the app or not you can send your information in a polished manner that will surely be a standout way to make connections. (
Download
)
3. FOR BUSINESS CONFERENCES AND NETWORKING EVENTS: BIZZABO
Conferences and events often lead to exhaustion. There just aren't enough hours to effectively meet with every single guest or speaker in the line-up. This app allows you to virtually introduce yourself to speakers, fellow attendees, and sponsors through in-app messaging and allows you to schedule a time to meet in-person. Instead of leaving an event discouraged, you can now ensure you reach out to everyone available increasing your odds of finding a solid contact. (
Download
)
4. FOR LUNCH HOUR NETWORKING: CITYHOUR
This simple app syncs with your LinkedIn profile in seconds and will help you find other professionals looking to meet face-to-face to talk shop. In just a few taps, you can connect with someone new and schedule a time to discuss career goals, ask important questions, or learn more about a specific role or company. (
Download
)
APPS FOR MAKING NEW FRIENDS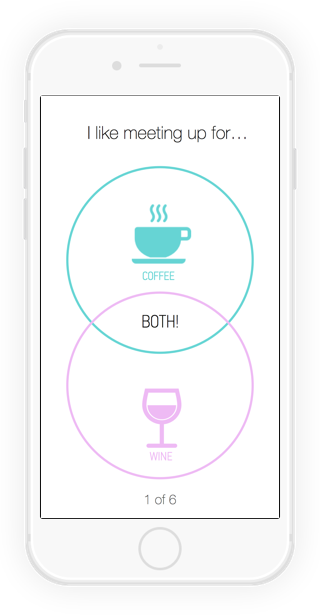 Are you a coffee break or happy hour kind of socializer? Hey! Vina lets you find friends who share your interests.

5. FOR MEETING NEW PEOPLE AND SETTING FRIEND DATES: HEY! VINA
Finding friends in adulthood can be a struggle. We don't always
bond with our coworkers
, and it's sometimes awkward to strike up a conversation with a stranger. Hey! VINA lets you sign up through Facebook, compare mutual friends, and get introduced to new girlfriends in your current location. It's really as painless as that. (
Download
)
6. FOR FINDING LIKE-MINDED HOBBYISTS: MEETUP
Meetup is one of the most popular friendship apps out there, but it can be a little intimidating to try. There are hundreds of groups in various cities, with new ones cropping up daily. However, with so many options, this app allows you to pinpoint exactly what you are looking for. Whether you are looking to learn how to salsa, perfect your public speaking, or try your hand at a cooking class there is something for everyone. (
Download
)
7. FOR DOG DATES OF SUMMER: MEET MY DOG
Dog lovers can now unite with this quirky (yet awesome) app. All you have to do is build your beloved pup a profile and scan the local area for other dog owners looking to bond. Meanwhile, I'll just be here patiently waiting for the Meet My Cat app. (
Download
)
8. FOR MEETING PEOPLE WHILE TRAVELING ABROAD: SKOUT
With millions of users worldwide, Skout helps you build friendships no matter your locale. Expand your social network by searching people in your local proximity and introduce yourself through the in-app messaging. (
Download
)
9. FOR DATING APP AFICIONADOS AND CHAMPION MULTITASKERS: BUMBLE
Frequently recognized as the dating app that's "changing the rules of the game," Bumble has recently expanded to include a friendship component. You and your connection have 24 hours make the first move before the match disappears, so move fast! (
Download
)
* * *
Don't forget it's always a good idea to leverage your social media footprint as well. Reach out for informational interviews through LinkedIn, or create an event through your Facebook page. With the majority of our lives consumed by technology, it can be hard to escape and unplug. However, with an app for almost anything, I'm going to embrace this rise of content creation and
Skimm Ahead
.

Have you used a networking app? Let us know what your favorite is in the comments.