We Asked Our Moms to Answer the 10 Scariest Career Questions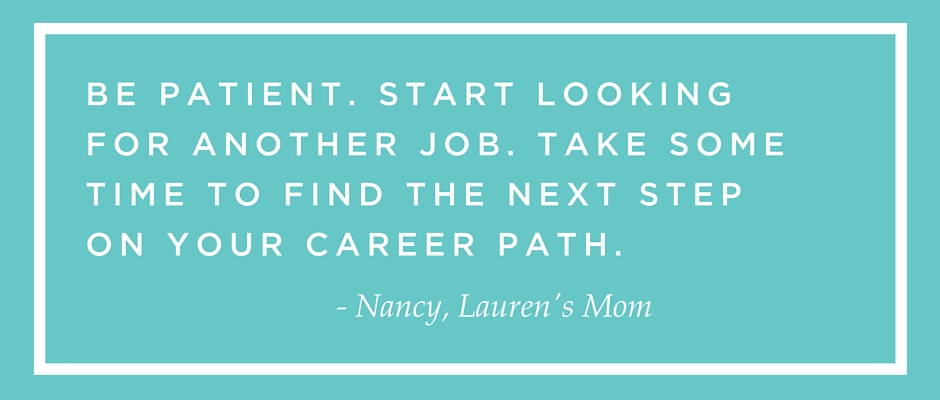 "If you hate your job you should begin to research other options. Life is short, and it is important to be happy while you are living it."
- Kathy, Meghan's Mom
"Do you really hate it, as in "I get a migraine just pulling into my parking space" hate it? If so, update your resume and start mining every source you have to find a new job. If it's temporary hate or a series of difficulties, arrange a meeting with your immediate supervisor to discuss the problems. Face conflict. It's hard but it makes facing bigger conflicts soooo much easier."
- Holly, Kit's Mom
"Isolation of the problem is key. If you hate your job, it's easy to be absorbed in the hatred and forget to determine what really is the reason for why you're unhappy. Take some time to reflect and think about what aspects don't appeal to you. Is it something you can try to resolve if you speak with the right people? Now if the issue isn't about an aspect of your job but about the job/industry as a whole, it's time to re-evaluate your interests and figure out what will give you satisfaction. But again, isolate the problem first before getting caught up in emotions."
- Uma, Sruthi's Mom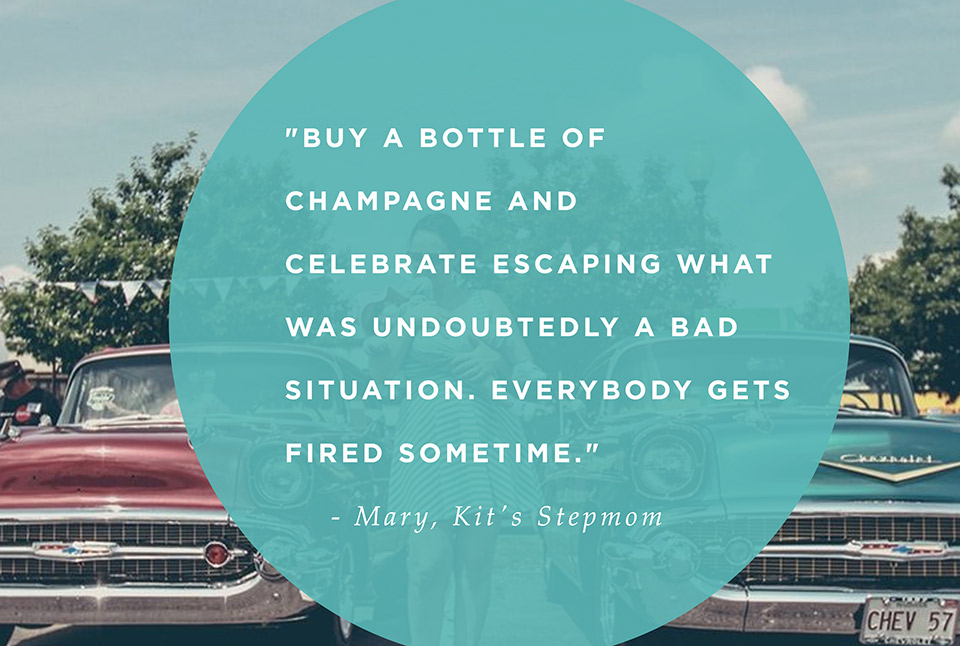 "If you're confused about why you got fired, don't let it slide. Ask for feedback! Yes, it can feel awkward or uncomfortable, but have a conversation with your manager to understand what really happened. Also, realize that not all firing decisions are about something you did wrong, but could involve layoffs for cost-cutting purposes or some other external reasons. While you might be told that, still try to set up a time to meet with your manager and debrief your work / experience at the company. In situations like this where the decision wasn't about something you did, it's important to leave on good terms and with the expectation that you can ask your manager for a reference or referral in the future."
- Uma
"If you aren't caught too off guard, make sure you work out any severance or terms around your termination that will help you qualify for unemployment. If it's a "reduction in force," you qualify for unemployment. Even if you are tres upset, try to work out these economic support details before they show you the door. You'll be glad you did. Then go cry and day drink with a friend or SO if possible. Grieve a few days. Then get busy and find a job."
- Holly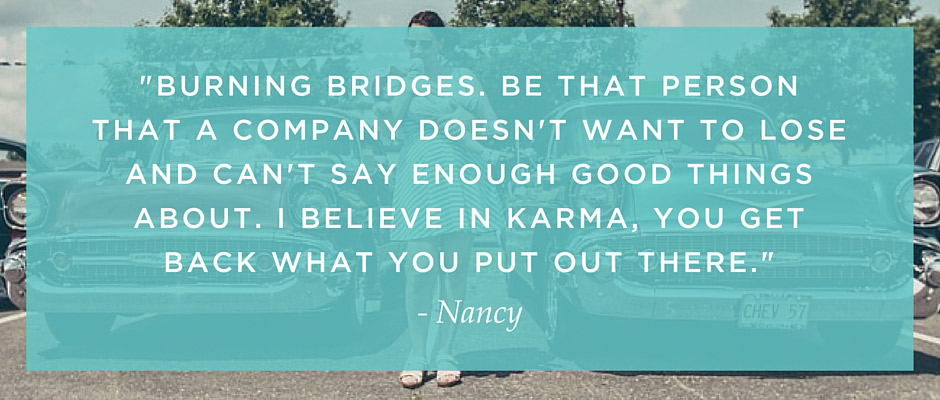 "Thinking you have one. Think in terms of a job that's fun to do and don't lose your soul planning some kind of climb to the mythical top."
- Mary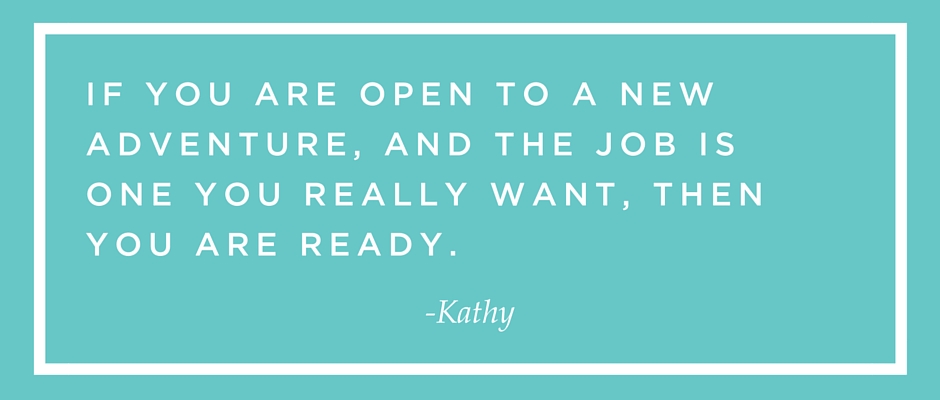 Move away! Early and often if you can. Certainly if you feel you have accomplished what you can at work in your city, but even if your personal life could use a big jolt, I would always support moving to a new locale. Starting over is a great experience. Take a risk. Fun, fun, fun."
- Holly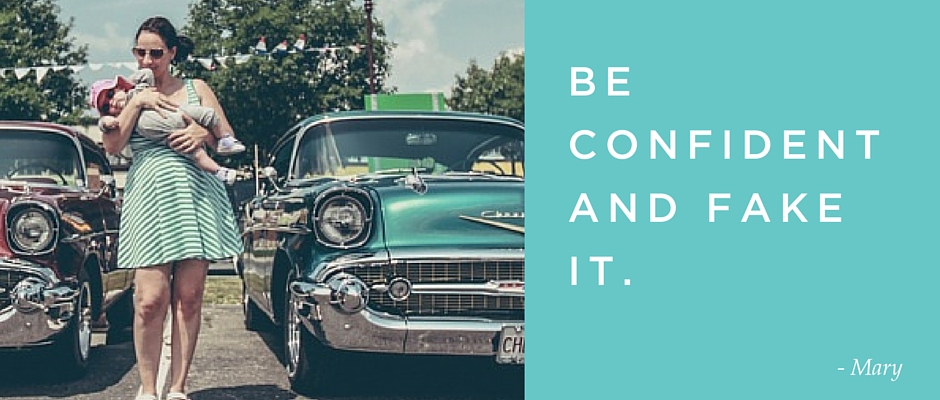 "I took my strengths (talking, writing, team building, fundraising) and played them up a great deal to the hiring board. It worked. And I was as surprised as anyone! But truly, there are many skills that apply to many jobs that may seem incongruous. Just look at them and find a way to make them fit."
- Holly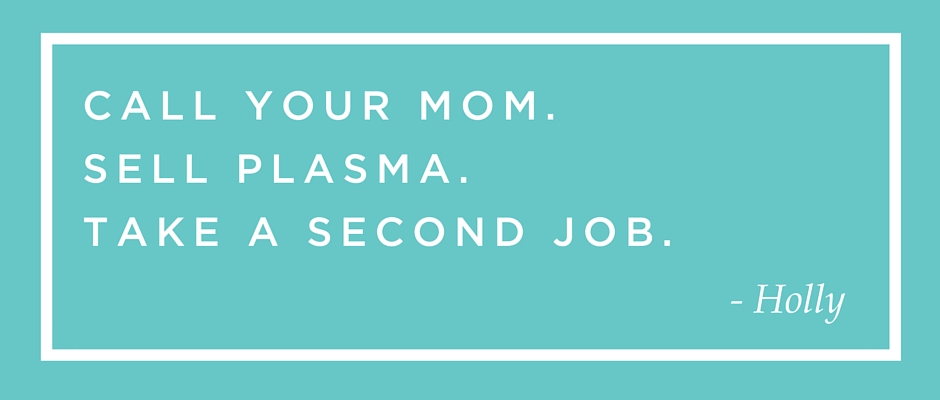 "This is a good reason to be nice to people: family and friends should have your back if you've had their's."
- Mary
"Phone home!"
- Kathy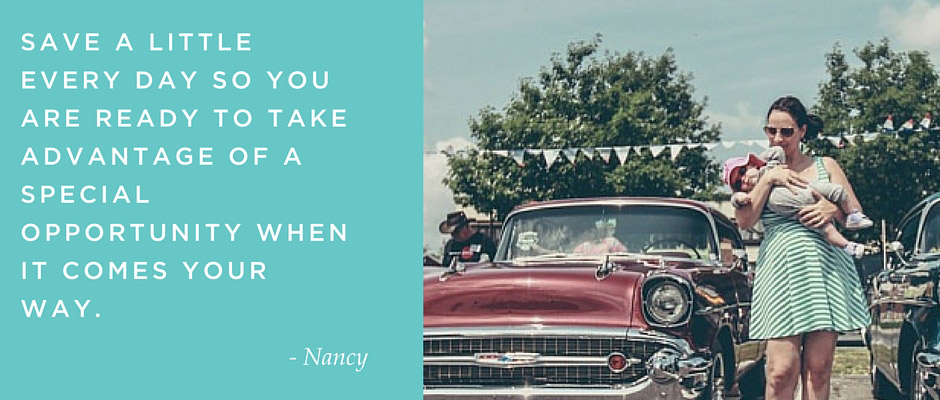 "Spend on experiences. The future is now. If you have the chance for an adventure, take it."
- Mary
"Start saving right away. Even if it's only a small amount each month it will add up over the years. It is very important to have an emergency fund. Try to spend your money on necessities and things that will gain value over time."
- Kathy
"From my own tough experience: Always, always keep your credit card spending at a limit you can pay off monthly. And never, ever get to a point where you are only paying minimum monthly amounts. That fancy dinner out (if you can't afford it) will never compensate for the nights you'll lie awake worrying about debt and your future.
- Holly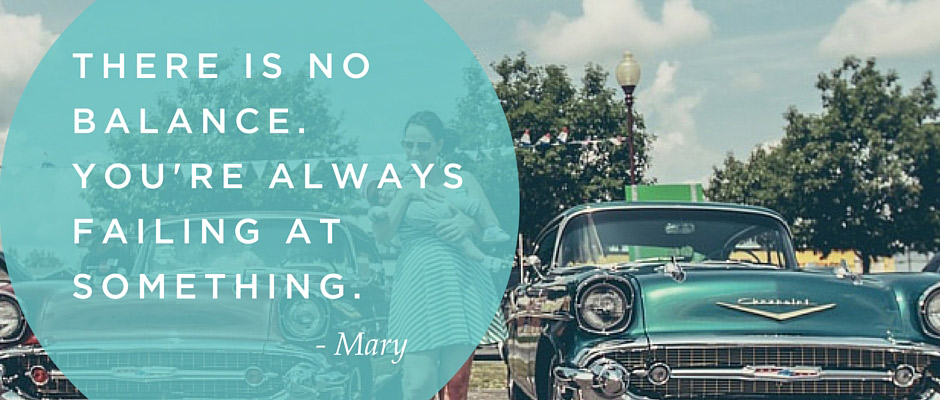 "I know I lost my mind along the way more than once. But do not be shamed by those who tell you that you can't have a great career and still have healthy and happy children. You can. You will not have everything perfect at every moment, but it can be damn good."
- Holly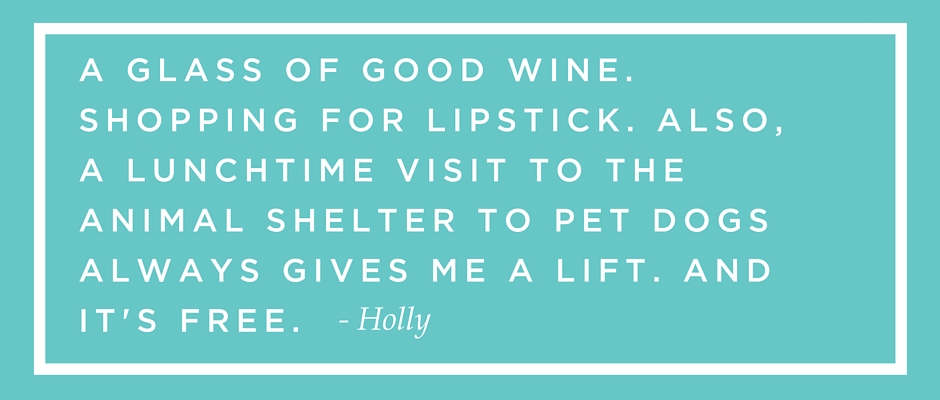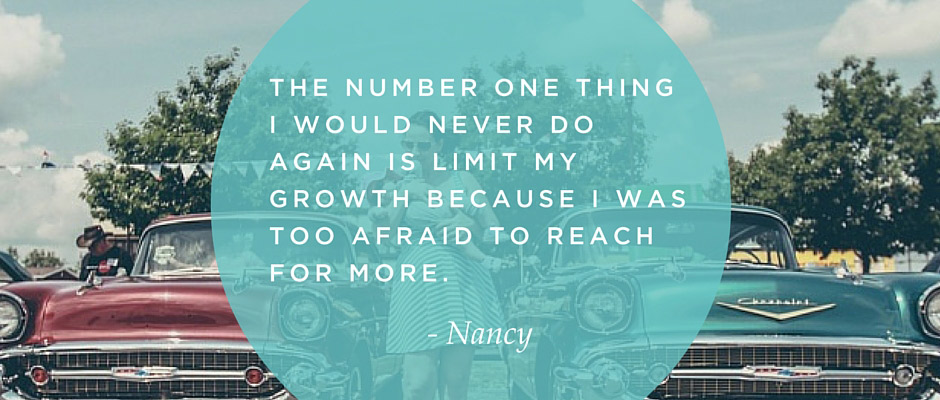 "I would never walk off a job without another form of work figured out. Though I did have an FU fund the one and only time I did that, which helped a lot. I would try to think through my unhappiness and find a way to work through it."
- Holly
"Take a job selling men's suits. It's a long story."
- Mary
* * *
Ask your mom one of these questions and tell us what she says in the comments!