These Holiday To-Do Lists Will Keep You Sane
NO MATTER WHERE THE BUSY HOLIDAY SEASON TAKES YOU, WE'RE ALL IN THIS MADNESS TOGETHER. HERE ARE SOME TO-DO LISTS TO KEEP YOU ON TRACK.
Maybe you're feeling flustered becaues of the countless errands you need to run, the expensive gifts you need to buy, or the 2015 goals you want to reach before—well—2016. Or maybe you're just afraid you'll forget your toothpaste as you pack for your Thanksgiving weekend. Regardless, it's rough out there this time of year. That's why we're giving you an early present.
What girl doesn't like aesthetically pleasing, printable to-do lists? Use them to keep your life on track this holiday season. Hint: they're the perfect thing to pass the time while you wait for a holiday flight.
PACKING LIST
Because no one likes forgetting her socks. Download a printable PDF version here.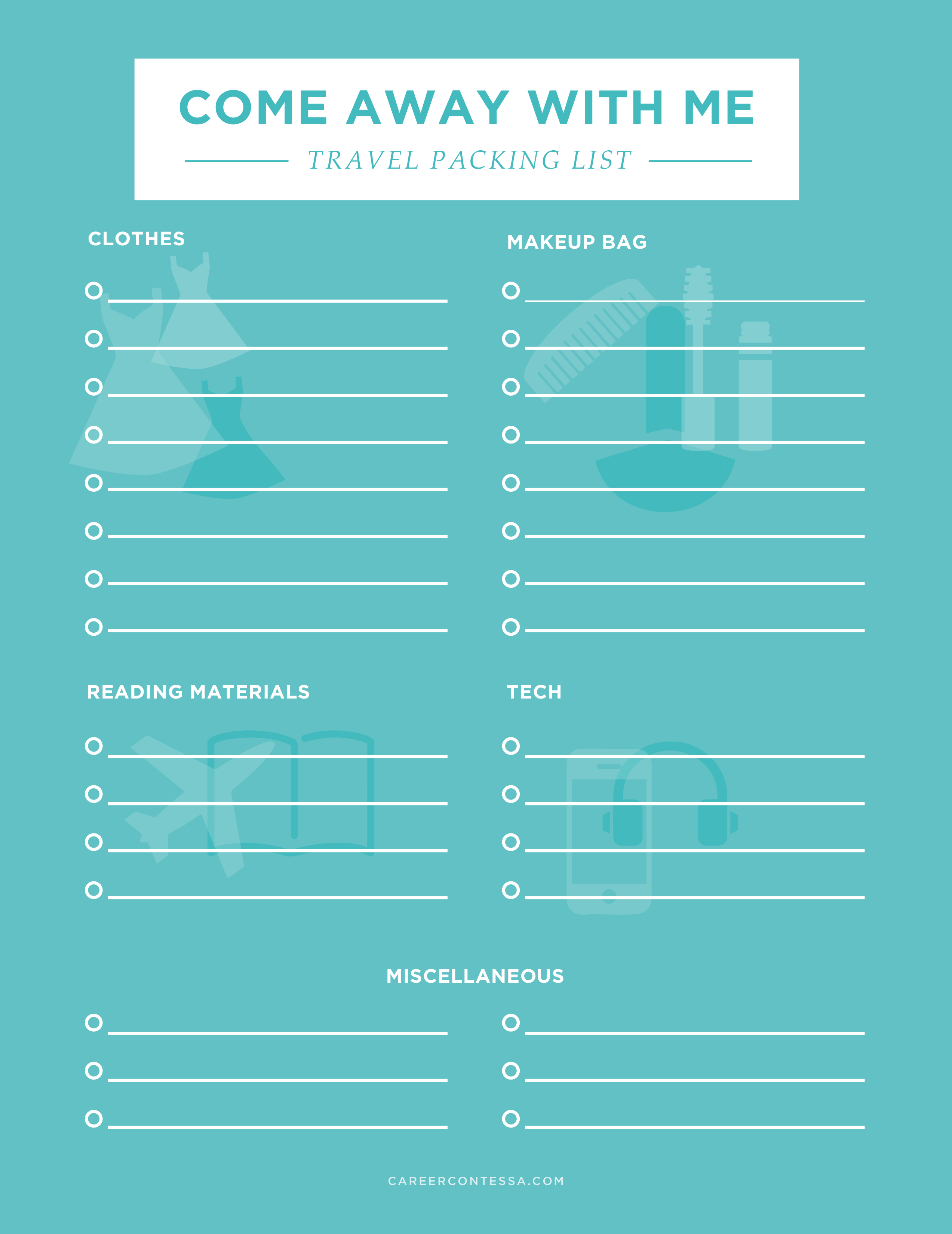 HOLIDAY WISHLIST
Running errands for your mom this Thanksgiving or covering shifts for your coworkers who are already on vacation is way nice. You've earned some good stuff under the tree. So go ahead, figure out what to tell Santa you want this year. Download a printable PDF version here.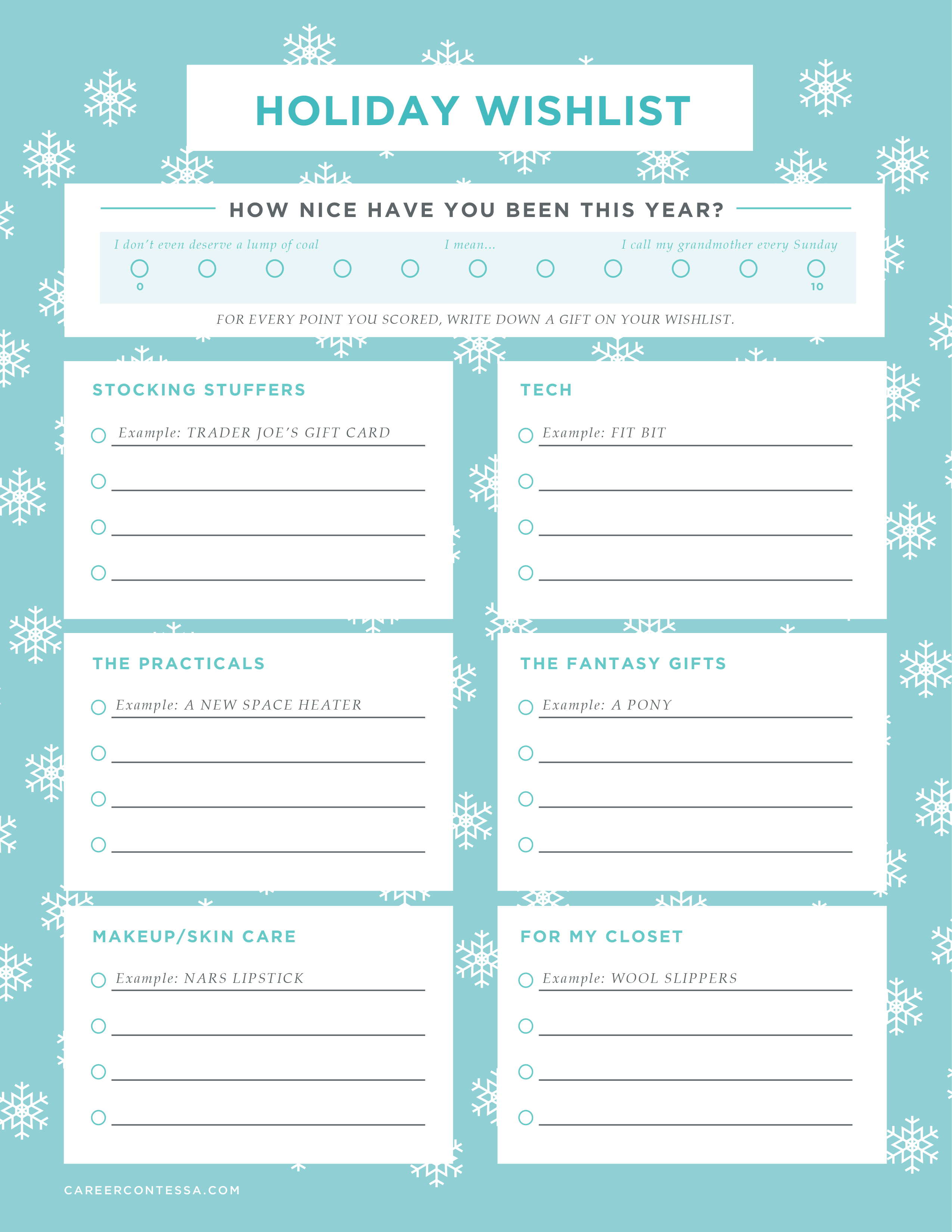 PRIORITIZE THOSE FINAL 2015 GOALS
By New Year's Eve, you'll be making another year's worth of resolutions but you've still got a few weeks to tie up loose ends in 2015. Use this punchlist to make sure you get all your 2015 goals done by December 31. Download a printable PDF version here.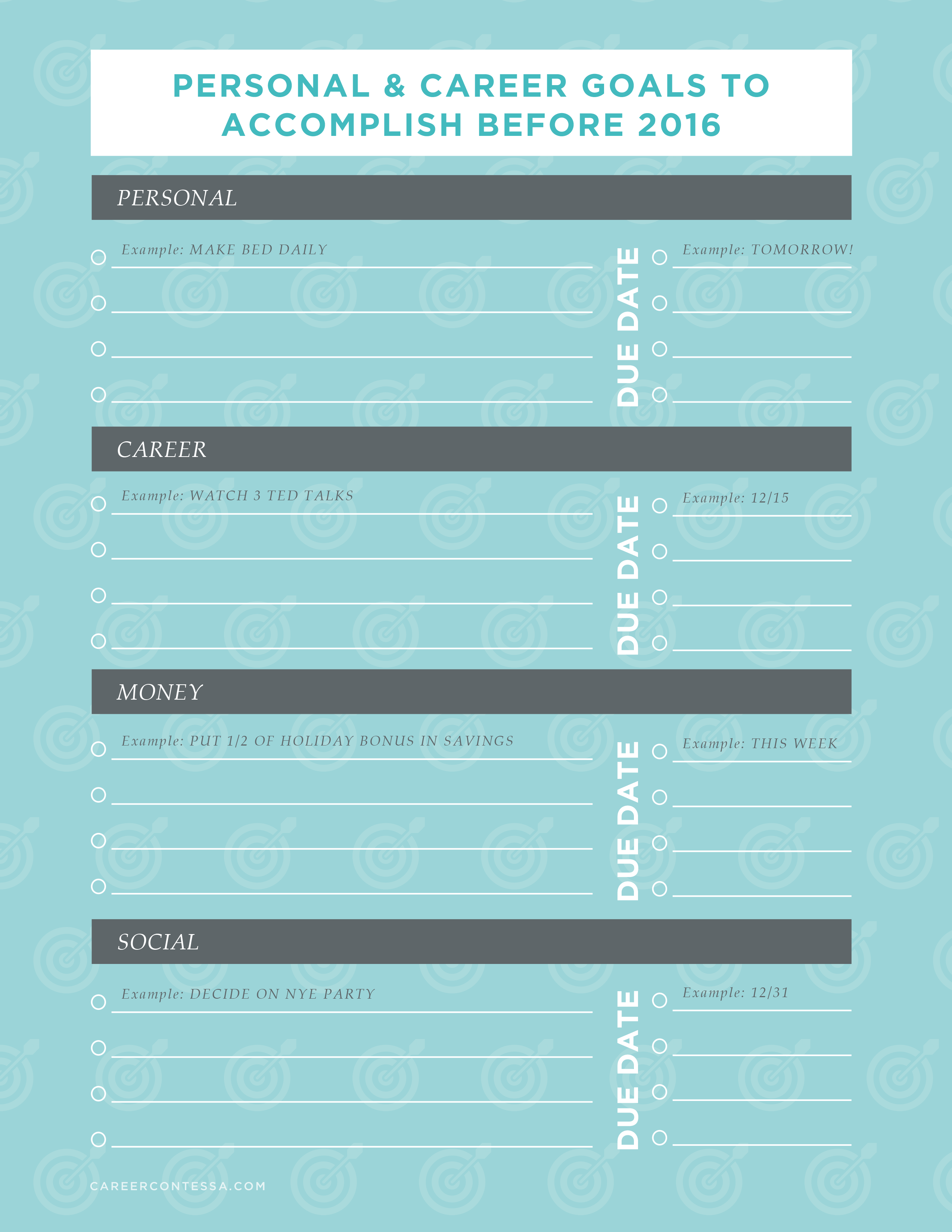 * * *
Should we make more of these templates? What other types would you like to see?