Everything You Need To Know About Internships*
Internship opportunities. You know they're essential, but how do you find an internship, let alone make the most of it?
Career Contessa has been writing articles about everything career-related for years now, so we figured we'd round up some of the best advice on our popular topics. 'Cause you know, who wants to go wading through the archives? We're calling it the
#CCTMI Series
(because the goal here is to give you so much help, you're sick of us) and publishing a new roundup each Friday.
But now: internships and interning.
*And then some.
internship opportunities: THE BASICS
how to manage an intern
WHERE WOULD WE BE WITHOUT OUR FRIENDS?
YOU'LL WANT TO COME BACK TO THIS LATER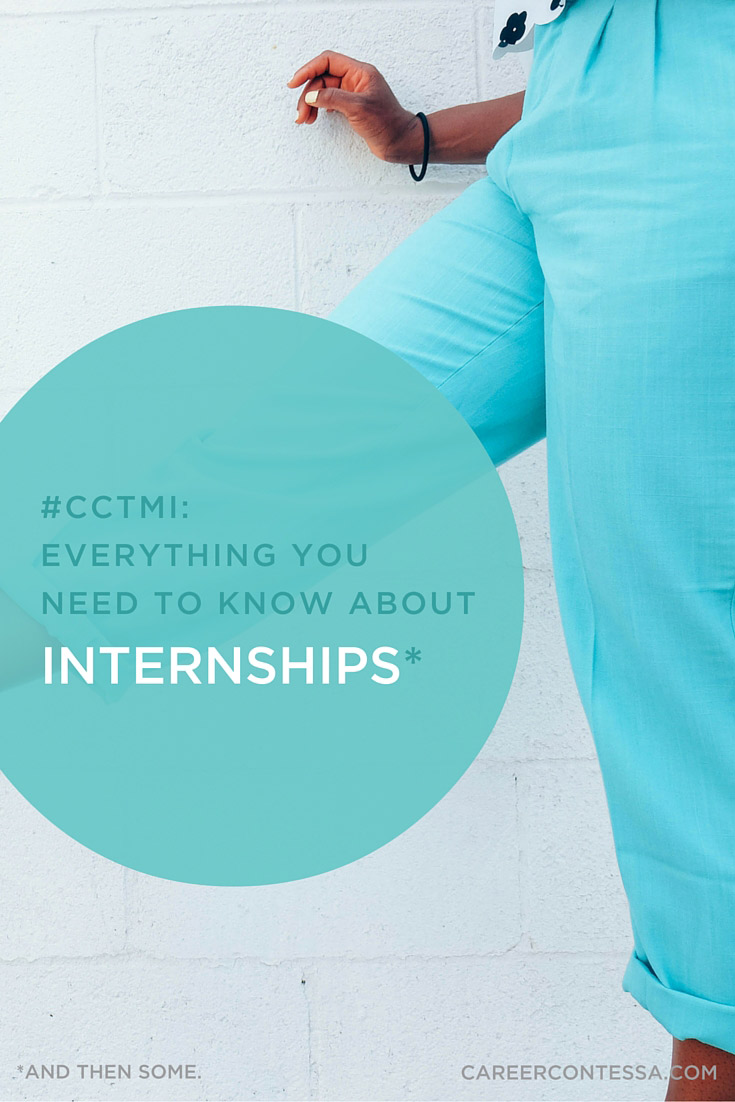 Don't I look so pinnable?
Who know when you'll come up with your next great side project idea? That's why we made a handy Pinterest-friendly image for you (ahem »»). That way, we're always here when you need us. Add our roundup to your go-to board for future reference or to share it with your job hunting friends.
And don't forget to follow our
CCTMI Series
, which we publish every Friday. Catch ya next week.
* * *
Did we miss anything? If you have a question that's not answered with the countless, clever, beautiful articles in this roundup, leave it for us in the comments and we'll make sure to answer it for you.